Blue Arrow Juniper
Juniperus scopulorum 'Blue Arrow'
Item #5365
USDA Hardiness Zone: 4 - 9
Plant Description
An improved selection with tight, bright blue foliage and a very narrow, upright form. Perfect as a tall, narrow screens where space is limited. Makes a colorful addition to the garden. Evergreen.
Light Needs:
Full sun
Watering Needs:
Once established, needs only occasional watering.
Average Landscape Size:
Moderate growing to 12 to 15 ft. tall, 2 ft. wide.
Key Feature:
Waterwise
Blooms:
Does not flower
Landscape Uses:
Average landscape size:
Moderate growing to 12 to 15 ft. tall, 2 ft. wide.
Design Ideas
This outstanding columnar form is the Italian Cypress of colder climates for lending a decidedly formal or Mediterranean character to gardens.. Plant as a hedge for tall narrow privacy screen. A beautiful dark green background for beds and borders. Use a matched pair to flank art, fountain or gateway. A popular candidate in small irregular groups soften corners and highlight entries in foundation planting. Produces an exceptional dark background for brightly colored accent shrubs and garden art.
Companion Plants
Combine this beauty with large deciduous shade trees such as Tulip Tree, (Liriodendron tulipifera), Crimson King Norway Maple, (Acer platanoides 'Crimson King') and River's Purple European Beech, (Fagus sylvatica 'Riversii'). For floral accent group it with the city tolerant Columbus Magnolia, (Magnolia x veitchii 'Columbus'), O'Neill Red Horse Chestnut, (Aesculus x carnea 'O'Neill Red') and Akebono Yoshino Cherry, (Prunus x yedoensis 'Akebono').
Care Information
Follow a regular watering schedule during the first growing season to establish a deep, extensive root system. Watering can be reduced after establishment. Feed with a general purpose fertilizer before new growth begins in spring.
Light Needs:
Full sun
Watering Needs:
Once established, needs only occasional watering.
History:
Blue Arrow, considered an improved form of popular Skyrocket Juniper, was developed by Pine Grove Nurseries, PA, introduced in 1949. It should be noted that there is a difference of opinion among nurserymen and horticulturalists regarding the classification of virginiana and scopulorum. Blue Arrow and Skyrocket are two of many cultivars classified under J. scopulorum but often classified under J. virginiana. Proper classification is likely Juniperus scopulorum. J. scopulorum, or Western Redcedar, is highly valued for its vigor, cold hardiness, and resistance to disease and pests.
Lore:
Juniper berries are the source of flavoring in gin. Its foliage and wood also contain rich volatile oils that make these plants resistant to decay and nearly drought proof. Juniper scopulorum, or Western Redcedar is prized for its reddish-brown and aromatic heartwood that is commonly used for cedar chests and closets because it repels insects. The wood is also used for interior finish, fence posts, poles and pencils.
Videos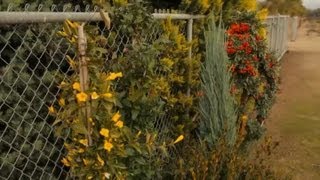 Ideas to Hide Garden Fences
(02:14)
Garden fences don't have to be eye sores – you can actually incorporate them into your overall design. Get ideas...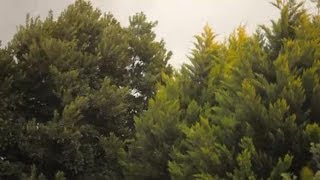 More Videos >