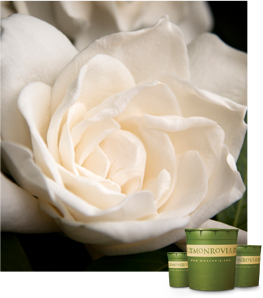 It's easy to spot Monrovia plants at the garden center–not just because of our recognizable green pots, but you'll immediately see how lush and healthy they are. But it's what is going on inside that pot that makes a difference. Each of the 4,000 plant varieties we grow is nurtured in a customized soil mix that helps develop a strong root system. Mycorrhizae are added to the soil mix–this is a "good fungus" that helps the roots absorb moisture and nutrients from the soil. Monrovia's healthy plants will flourish in your garden and make you a more successful gardener.
Monrovia has introduced hundreds of improved plant varieties that are bred to be more pest and disease resistant and/or with improved characteristics such as increased flower or fruit production, or unique color or shape. The best breeders from around the globe choose Monrovia to grow their latest fabulous plants.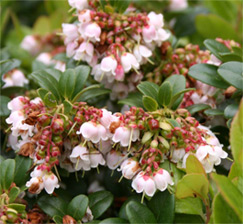 Like the new Bountiful Blue® Blueberry, winner of "Best Edible Plant" award at a recent horticulture trade show. It produces a huge crop of sweet berries and its blue-tinged foliage is stunning in the garden. Or the Angel Red® Pomegranate, a rare variety that bears an abundance of soft-seeded, large, bright red fruit in early September, preceded by a profusion of orange flowers all summer. Our Gardenias are grafted onto root stock that is nematode resistant, that tolerates poor soils and is better at taking up soil nutrients. We are constantly seeking ways to discover better plants, grow them with care in our nutrient-rich soil and ship them to the garden centers at their peak of health…all to ensure greater success for gardeners. For monthly ideas and inspiration, visit www.monrovia.com and sign up for the plant savvy newsletter.