Beautiful Plants for Firewise Landscaping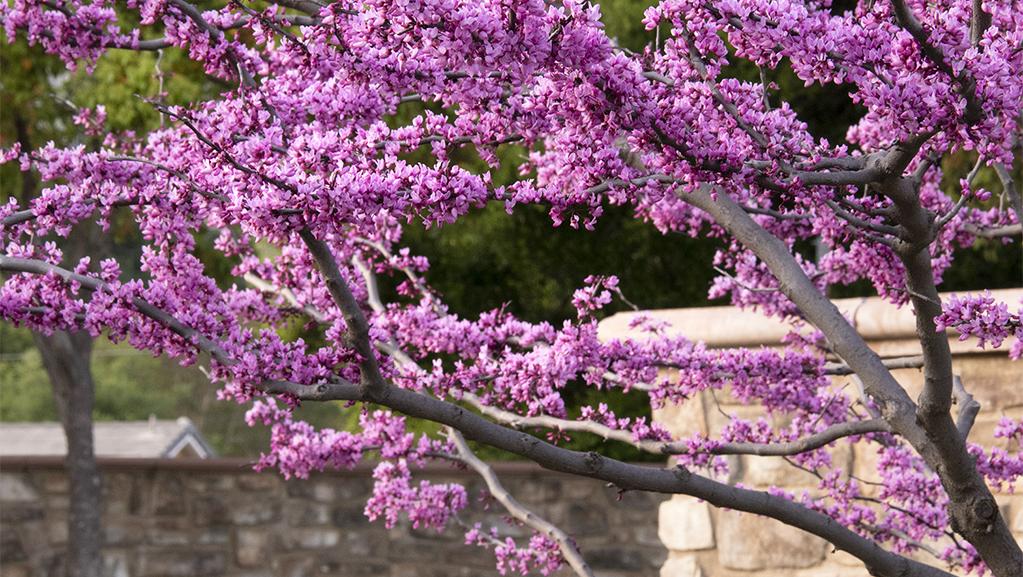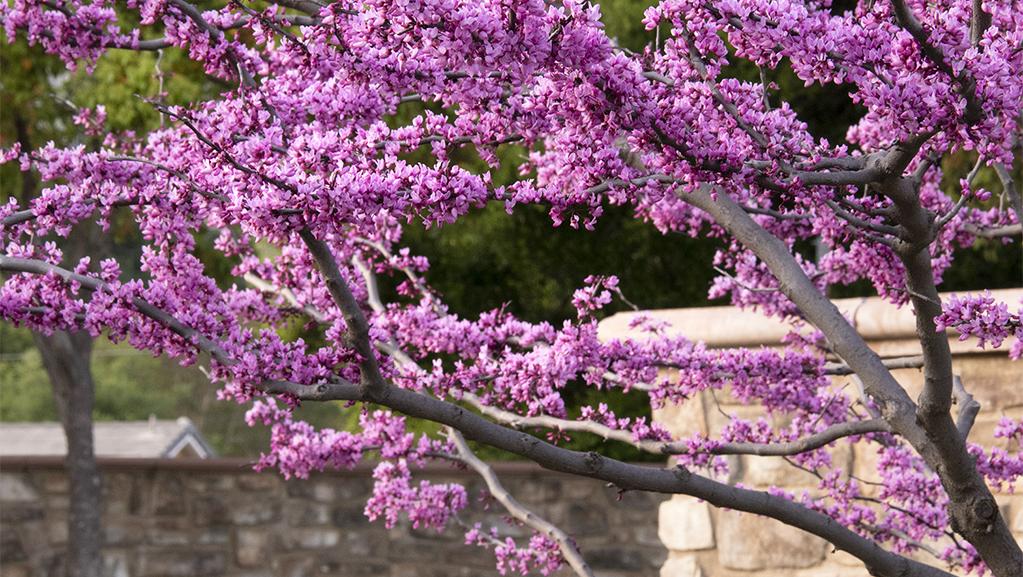 Communities from California to Florida are experiencing increasing amounts of wildfires, and homeowners are recognizing the heightened need for a safer way to design, plant, and maintain a landscape that aids in the protection of their homes. Like addressing drought and water conservation needs with waterwise and drought-tolerant plants, we can also confront fire risk with smart plant choices and landscape design. 
The most important aspects of a firewise landscape are creating a defensible space with a thoughtful landscape design, and then routinely maintaining the space to avoid any build-up of unnecessary vegetation. Take a look at our resources list at the bottom of the page for more information about creating a firewise landscape. Once you have a firewise landscape design and maintenance plan, it's equally important to choose the right plants for your firewise landscape.
Determining which plants to use can be a big challenge because many homeowners aren't sure what makes a plant firewise, or safe to plant in their firewise landscape. So, let's clear this up a bit before we dive into some recommendations. 
What makes a plant firewise?
Firewise plants tend to have one or more of the following aspects:
Low-maintenance, with little need for pruning
Slow to moderate growth
Do not accumulate large amounts of dead branches, needles, or leaves. 
Low resin or sap content (e.g., deciduous trees)
High moisture content in leaves (e.g., succulents)
Low-growing or short habit
Open, loose branching with a low amount of vegetation
Self-cleaning 
No plant is fireproof, but there are a variety of beautiful plants that look great and perform well in firewise gardens. Below are some of our favorites, chosen for their beauty, performance, and firewise characteristics.
Most of our favorite firewise plant choices are also drought-tolerant and waterwise once established. The majority of gardens that are susceptible to fire are in arid regions or will experience occasional drought, so consider choosing plants that can withstand dry conditions in your firewise landscape. Plants that require more irrigation have a note in their description. 
To browse the vast firewise selection from Monrovia, use My Plantfinder and select Firescaping/Firewise in the "Landscape Use" section. 
Trees for Firewise Landscapes
This low-branching, dwarf tree has an elegant weeping form and finely textured crimson leaves. It strikes a beautiful contrast with green plants and looks lovely above a large rock or wall, where the limbs can cascade over. Keep soil moist. Up to 10' tall and wide. Zones 5-8.
A stunning small specimen tree with lime green spring foliage, golden summer foliage, and orange and red foliage in the fall. Plumes of airy pink flowers emerge in the summer. This tree earns its place as a focal point in the garden. Up to 8' tall and 6' wide. Zones 4-8. 
A gorgeous, small tree with attractive bark and a low canopy of large, deep-green leaves. Rosy pink flowers and strawberry-like fruit appear in fall and winter. A favorite for wildlife and firewise landscapes. Up to 20' tall and 30' wide. Zones 7–9. 
An ideal tree for drought-tolerant firescaping. This gorgeous tree is native to the desert of the Southwest and thrives in hot, dry conditions once established. This variety has fragrant, tubular lavender blooms that don't set seed. Up to 20' tall and wide. Zones 7-9.
A compact, dwarf variety with the dramatic contrast of pure white blooms against the black foliage. Long-lasting flowers rebloom if removed when spent. Perfect for planting en masse or using as a focal point in a small space. Up to 6' tall and 3' wide. Zones 7-10.
This vibrant landscape tree is breathtaking early spring through fall. Pink flowers bloom on bare branches in early spring, spring foliage is a brilliant scarlet-purple and matures to maroon by fall. Water regularly. Up to 20' tall, 25' wide. Zones 5-9.  
Shrubs for Firewise Landscapes
A hardy shrub that's covered in white flowers all summer long. This is an easy-care, adaptable shrub that can thrive in a variety of soils. Up to 2' tall and 3' wide. Zones 3-7.
A dense, low-maintenance, and evergreen shrub that makes a lovely low hedge that looks great year-round. Maintains a naturally rounded shape that rarely needs pruning. Up to 4' tall and wide. Zones 8-11.
Another low-maintenance shrub with dramatic appeal, this ninebark variety has deep burgundy stems and deeply incised, dark burgundy-purple foliage that is mildew resistant. Up to 4' tall and wide. Zones 4-8.
Flowering Perennials for Firewise Landscapes
These bright purple flowers bloom from early spring until autumn and have a spice fragrance. The sturdy stems and tidy mounding habit make it great for a carefree border. Up to 10" tall and 14" wide. Zones 4-9.
A tall yet compact selection that makes a big impact with spikes of intense blue-violet flowers atop dense clumps of green foliage. Makes a colorful display planted en masse. Up to 18" tall and wide. Zones 4-9. 
Succulent Groundcovers for Firewise Landscapes
A non-invasive groundcover that is ideal for firescaping thanks to its succulent foliage and low growth habit. Showy, multi-colored flowers have ruby-red tips. Up to 15" tall and 20" wide. Zones 5-10.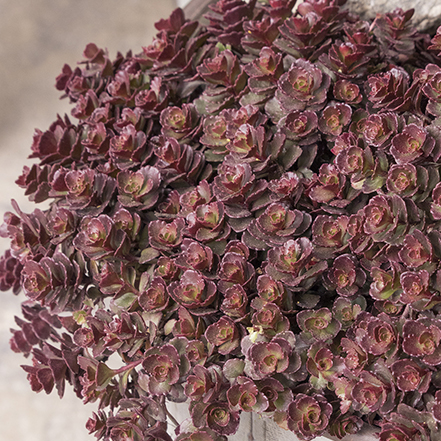 This trailing succulent forms a low mat of bronze-red foliage that creates a lovely contrast to gray and green-leaved plants. The foliage remains evergreen in mild winter regions. Zones 3-9.
A must-have low-growing succulent for fire wise landscapes in warm regions. The powdery blue-green fleshy leaves look great year-round and take on a purple tint in extreme heat and sun. Up to 1' tall and 3' wide. Zones 10-11.
Firewise Landscaping Resources
If you live in an area that is susceptible to wildfires, it's important to get information from your local University extension or natural resources office. Wildfire behavior and risks can vary regionally, so be sure to reach out locally to get detailed information about protecting your home. Below are a few firewise landscaping resources from around the country. 
Remember, no plant is fireproof. Creating a defensible space and maintaining your plants, shrubs, and trees are the most important parts of creating a firewise landscape.
Firescaping Resources:
Firewise Plant Resources: