A Special Place for Plants that Thrive in Low Light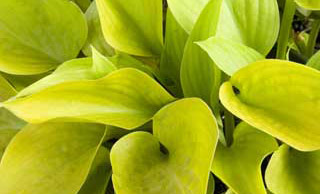 A shade garden provides a cool, quiet and tranquil setting and can be the showiest part of your garden. Whether it's under spreading tree canopies or in the shaded slot between tall buildings, fill it with an exciting variety of vibrant foliage and flowering plants of every hue. Whether you love the romantic forest woodland, a casual country style or a formal city layout, you may choose among dozens of gorgeous flowering shrubs, brilliant blooming vines, exotic perennial blossoms and intensely fragrant plants that all need shelter to look their best.
Understanding Shade
Not all shade is the same; it can range from near darkness to beautiful dappled light. Shade is often mixed with patches of pure sun when there are gaps in building, trees and arbors. The angle of the sun is different in the summer and winter, so be sure to take that into account. Determine what degree of shade envelopes your garden and look for plants that will thrive in that unique environment.
Color and Texture
You might think that adding color in a shade garden is challenging, since many colorful blooming perennials favor sun. But remember foliage has a range of color – from bright yellow-greens, cool blue shades and red tinged emeralds to degrees of forest and mint green. Seek out plants with leaves that are polished, marbled, velvety and lacy. The key is contrast — ensuring that every view yields a wonderful array of leaf shapes and colors. Then add flowering plants such as vividly flowering rhododendrons and azaleas, timeless favorites such as hydrangeas and camellias, or experiment with exotic fuchsias and fragrant gardenias.
Planning your Garden
Provide paths and flagstone walkways and consider a small fountain or water garden. Shut out the views from neighbor's tall windows with an arbor overhead, dripping in luscious flowers and tresses of graceful tendrils. Choose a very personal sculpture, a work of garden art or a unique specimen plant that becomes the focus of this private sanctuary. If you lack a shaded pocket for such a romantic hideaway, be patient and plant trees that will spread wide and provide filtered shade in the future or create a sheltered enclosure beneath lath or beam where you will enjoy instant shade enhanced by vines. If you are already blessed with shade, revel in it, for only there will you find the nuances of the forest floor where a whole community of luscious plants and flowers greet you when the sun goes away.
Designing with Color
Designing with color can bring a unique and personal look to your garden. Even though volume, shape, texture, and leaf and branch color are important visual elements when designing a shade garden, it is important to understand the basic principles of color and how to use it effectively to enhance your shade garden. Cool colors – blues, pinks and purples – convey calmness and tranquility, while warm colors like bright yellows and reds create drama and vibrancy. Plant warm colors in the foreground and cool colors behind to give an illusion of depth to a small garden. Ask your garden center expert for more helpful hints on creating your own garden with color!