Raspberry Shortcake® Raspberry
Raspberry Shortcake® Raspberry
Rubus idaeus 'NR7' Plant Patent #22,141
Item #7938
USDA Hardiness Zone: 4 - 9
Plant Description
Raspberry Shortcake® is a revolutionary thornless raspberry. Its compact nature and rounded growth habit thrives in both a patio pot or in the landscape. Perfect for children and adults, this carefree nutritious raspberry requires no staking or big garden spaces.
Videos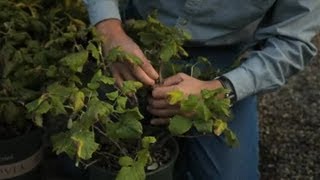 How to Protect Raspberries
(02:57)
Raspberries need to be properly protected to help make sure that they always grow as they should. Learn how to...
More Videos >
Stories
NEW
Ultimate Guide to Growing Berries
There has never been a better time to add perfectly-ripe, plump, tasty homegrown berries to your garden. New, more compact-sized...
NEW
Something to Nibble On
Sweet, ripe fruits plucked warm and juicy from your own garden and served up in a bowl for nibbling, have...
More Blog Posts >