BrazelBerries® Raspberry Shortcake™ Dwarf Thornless Raspberry
BrazelBerries® Raspberry Shortcake™ Dwarf Thornless Raspberry
Rubus idaeus 'NR7' P.P. #22,141
Item #7938
USDA Hardiness Zone: 4 - 9
Plant Description
This dwarf, thornless red raspberry has an endearing, rounded growth habit and thrives in a large patio pot or in the landscape. It will nicely fill out any container, and requires no staking! Spreads slightly in the landscape. Self fertile, yielding large, nutritious, super sweet berries in mid-summer. Deciduous.
Videos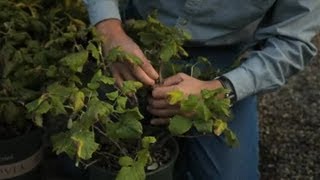 How to Protect Raspberries
(02:57)
Raspberries need to be properly protected to help make sure that they always grow as they should. Learn how to...
More Videos >