Festival™ Burgundy Cordyline
Festival™ Burgundy Cordyline
Cordyline x 'JURred' P.P. #14,224
Item #3173
USDA Hardiness Zone: 8 - 11
Plant Description
Prized for its eye-catching bright burgundy-red foliage, this hybrid Cordyline creates a dramatic grass-like effect with its long arching leaves and tiny white flowers appearing on dark red stems. Spectacular when paired with bright-colored foliage and flowers. Plant in drifts along walkway borders or in foundation plantings. A bold architectural form in container gardens. Evergreen.
Videos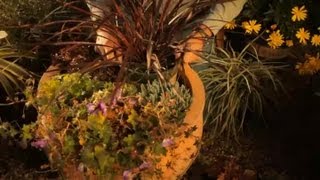 Flower Planter Tips
(02:30)
Flower planters can make great additions to any home garden or landscape design. Get flower planter tips with help from...
Tropicals
(01:56)
Tropical plants are those that….well…grow in the tropics. The good news is that not all tropicals need rainforest amounts of...
More Videos >