Drink Up! Sparkling Lavender Lemonade Recipe
When it's hot, humid, sweltering, and just "so August", you need a cooling drink to restore your sanity. Here's a great recipe for a lavender-infused sparkling lemonade crafted with simple cupboard ingredients. Recipe makes two drinks–you will want to double this, we promise!
INGREDIENTS:
2 cups white, granulated cane sugar
2 cups fresh water, preferably filtered
2 Tbsp. freshly picked, organically-grown lavender blossoms (more if you like a very floral flavor)
2 fresh lemons, squeezed and strained to remove any seeds or pulp
Bottle of soda water or sparkling water
Crushed or cubed ice
PREPARATION:
Make a simple syrup by combining sugar and water in a saucepan over high heat. Bring to boil and stir continuously to dissolve sugar then turn heat down to medium-low and let simmer for 10 minutes or until water is reduced and mixture turns syrupy.
Remove from heat and let cool to room temperature. Remove lavender flowers with a slotted spoon, then strain the mixture through cheesecloth or a coffee filter to remove any particles.
Mix 4 parts of soda, 2 parts fresh lemon juice and 1 part cooled lavender-infused syrup. Adjust to taste. Pour over crushed or cubed ice. Enjoy!
6 EASY, AWESOME LAVENDERS TO GROW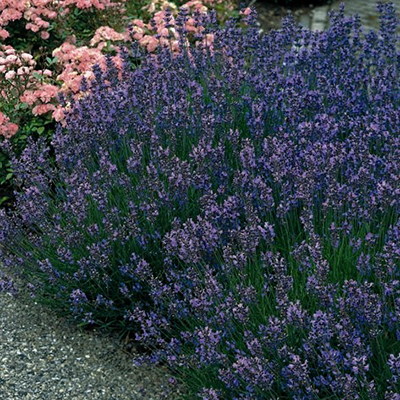 Rugged yet beautiful compact evergreen shrub with mounding, aromatic, gray foliage and fragrant, rich lavender-colored flower spikes. Full sun. Up to 18″ tall and wide.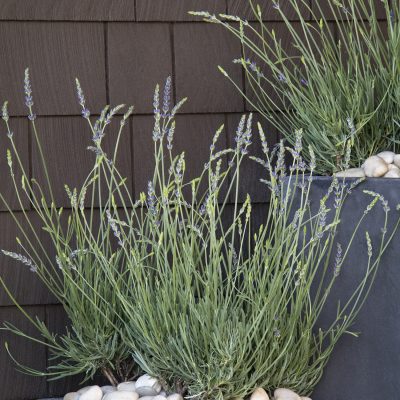 Cold-hardy lavender does not die back in the winter and is notable for its disease resistance and heat and humidity tolerance. Full sun. Up to 3′ tall and wide.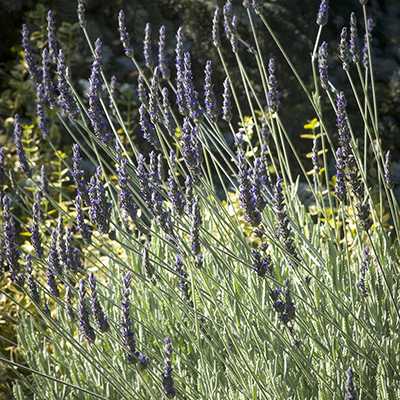 Finely toothed, silver-grey foliage and beautiful long, dark purple flower spikes. Very tolerant of heat, sun, and periodic drought. Full sun. Up to 4′ tall and wide.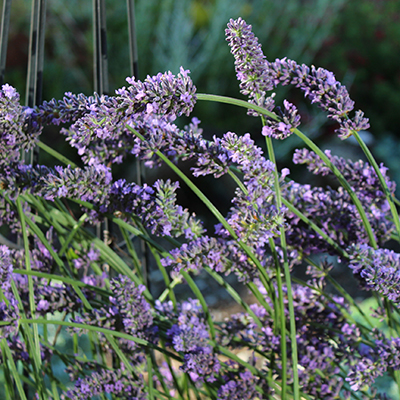 New triploid lavender with large flowers that yield five times the aromatic oil of their parent types. Midsummer repeat bloomer. Full sun. Up to 3′ tall and wide.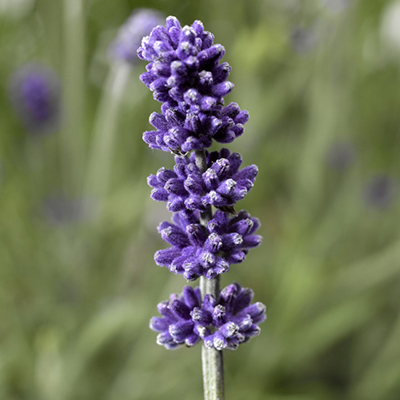 Early flowering, highly aromatic with a compact, upright habit and strong stems supporting large purple-blue flower spikes. Full sun. Up to 20″ tall, 12″ wide.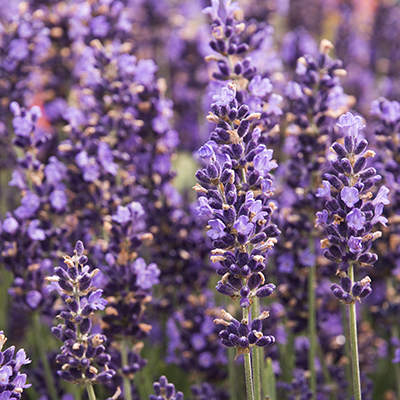 Deep purple flower spikes above mounds of gray-green foliage provide great color to shrub borders and containers. Full sun. Up to 3′ tall and wide.