Attracting bees, birds, butterflies and other wildlife to your garden is one of the best ideas. It helps to have a healthy, vibrant, sustainable landscape.
The key is to plant a plot that provides and supports wildlife habitat year round, especially for birds.
Let's start with the plants. To make this super-simple, we've graphed out three plants for each of the four seasons. These are ideal for supporting wildlife. Mix and match them for the look you want in your garden. As always, when it comes to perennials and shrubs, remember to plant in groups of three or more.
(Be sure to check out the recommended plants for zones 6 – 8. Some plants can thrive in a wide range of zones.)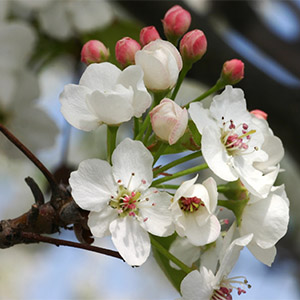 Beach Plum
Zone: 3 – 7
Where other plants struggle this hardy shrub excels. Bees come for spring blooms, birds flock for fall fruits. Full sun.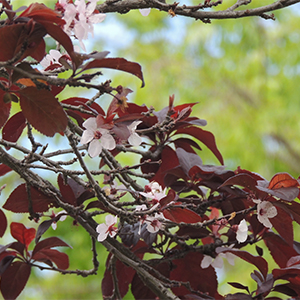 Dwarf Red-Leaf Sand Cherry
Zone: 2 – 8
Butterflies love the masses of pretty pink spring flowers while birds gather round for tart summer fruit. Full sun.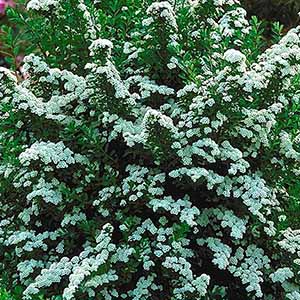 Snowmound Spirea
Zone: 4 – 8
Mid-to-late-spring butterfly magnet when covered head-to-toe in clusters of gleaming white flowers. Partial to full sun.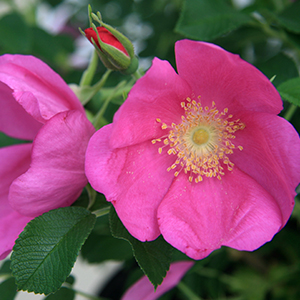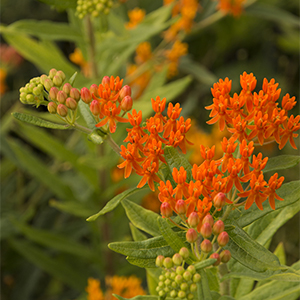 Gay Butterflies Milkweed
Zone: 4 – 11
North American native is a marriage of brilliant beauty and hardiness. Beloved by monarch butterflies in particular. Full sun.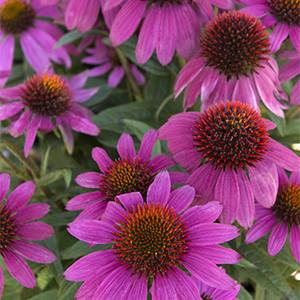 PowWow® Wild Berry Coneflower
Zone: 3 – 9
Butterflies and hummingbirds from early summer into fall. Leave dried flower heads on plants for wintering birds. Full sun.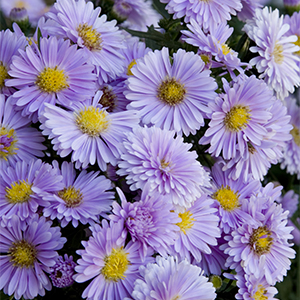 Farmington™ Michaelmas Daisy
Zone: 3 – 9
Flat-shaped flowers make it easy for bees to collect nectar and pollen, and let butterflies soak up the sun. Full sun.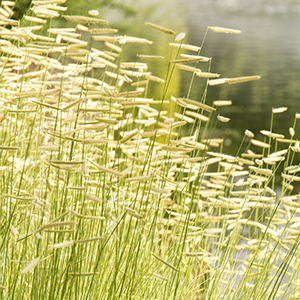 Autumn Joy Stonecrop
Zone: 3 – 11
Covered in landing-pad-like, rose-pink flower heads that bees love from late summer through fall. Full sun.
Berry Nice® Winterberry Holly
Zone: 3 – 9
A must-have food source for migratory birds that forage on late-season berries and shelter in its branches. Full sun.
Weeping Norway Spruce
Zone: 2 – 8
Birds and other wildlife forage for cones and snuggle-up in weeping branches that provide dense shelter. Partial to full sun.
Bright Fantasy™ Snowberry
Zone: 3 – 7
Late season berries are an important food source for many species including migratory birds. Partial to full sun.
Tips for Attracting (and keeping) Wildlife to Your Garden
Here are five key elements you'll need to provide (none of this is complicated, we promise!):
Evergreens and conifers that will feed and shelter wildlife, especially birds, year round.
Something blooming for as many months as you can manage. Many pollinators, especially bees, forage during the entire growing season.
Shelter for nesting or from bad weather.

(Leave a hedge untrimmed and a section of lawn unmowed. Pile grass cuttings in a sunny spot. Provide some bare soil for ground nesting bees.)
Limit your use of chemicals (both synthetic and organic) and use plenty of compost and mulch to build healthy soil. Healthy soils create healthy plants.
Consistent source of clean, fresh water for drinking, bathing and breeding. And, speaking of water, butterflies love wet soil for sipping water and for the salts and mineral nutrients. A little dirty puddle is appreciated.
Here's more information on attracting pollinators and a few more plants that are late summer bloomers.