Little Lime® Hardy Hydrangea
Hydrangea paniculata 'Jane' PP #22,330
Pronunciation: hy-DRAIN-juh pan-ick-yoo-LAY-tuh
SKU #02992
OVERVIEW

| | |
| --- | --- |
| Description | A new dwarf form of the popular Limelight Hydrangea, Little Lime sports the same great flower power but in a smaller package. Attractive green summer flowers turn pink in fall. This hardy selection is excellent for use in mixed border or foundation plantings. Sturdy stems are good for cut flower arrangements. |
| Light | Filtered sun, Full sun, Partial sun |
| Watering | Water when top 2 inches of soil is dry. |
| Blooms | Summer |
| Mature Size | Moderate growing; reaches 3 to 5 ft. tall and wide. |
DETAILS

| | |
| --- | --- |
| Deciduous/Evergreen | Deciduous |
| Special Features | Compact Form |
| Growth Rate | Moderate |
| Flower Attributes | Flowers for Cutting, Showy Flowers |
| Patent Act | Asexual reproduction of plants protected by the Plant Patent Act is prohibited during the life of the patent. |
CARE

| | |
| --- | --- |
| Care | Thrives in organically rich, acidic to neutral, well-drained soils. Apply mulch to conserve soil moisture and protect in harsh winters. Water deeply, regularly during first growing season to establish root system. Feed regularly during the growing season. Blooms on new wood; prune annually in late winter to promote vigorous new growth. |
This Plant's Growing Zones: 3-9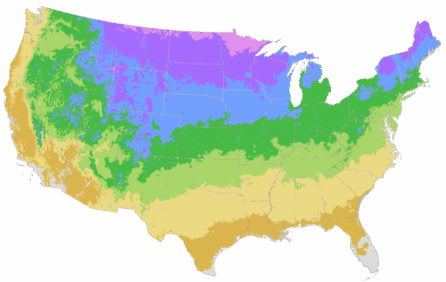 Your USDA Cold Hardiness Zone: 7
Good to grow!
Buy Online
Your plant(s) will ship to the garden center you choose as soon as they meet our quality standards and the garden center schedules a shipment. This can be as little as 21 days, but may take longer depending on the plant growth and your garden center's scheduled shipments.
Buy Locally
This plant may be available in these stores:
Due to the seasonal nature of plants, availability at your local garden center is not guaranteed. Give them a call before visiting.
Lowe's 8001 Rogers Ave.
Fort Smith, AR 72903-5549

Lowe's 2120 Fayetteville Road
Van Buren, AR 72956-6582

Lowe's 3231 W. Martin Luther King Blvd.
Fayetteville, AR 72704
More stores near you >