x Fatshedera lizei 'Angiostar'
Pronunciation: fats-HED-er-uh LY-zee-eye
SKU #43057
OVERVIEW

| | |
| --- | --- |
| Description | A wonderful hybrid of Fatsia and English ivy, this attractive shrub offers large, heavily lobed, ivy-like, rich green and creamy white variegated leaves on stems that will not take root or aggressively spread over walls and surfaces. Works well for outdoor containers or as a houseplant, or train with support as espalier on a wall or pillar. Evergreen. |
| Light | Filtered sun, Full shade, Partial shade |
| Watering | Water when top inch of soil is dry. |
| Blooms | Prized for foliage. |
| Mature Size | Moderate growing; reaches 5 to 6 ft. tall, 4 to 5 ft. wide. |
CARE

| | |
| --- | --- |
| Care | Provide organically rich, evenly moist, well-drained soil. Best in bright to dappled shade. Shelter from harsh sun and wind. Water deeply, regularly during first growing season to establish root system. Feed in early spring. Remove old, faded foliage for a tidy appearance. Pinch back stems to promote dense, bushy new growth. |
This Plant's Growing Zones: ALL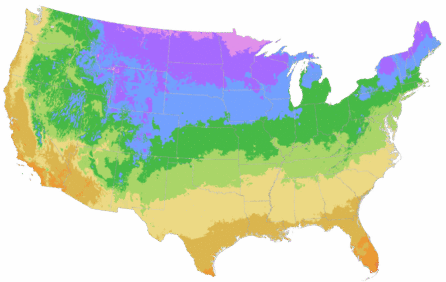 Your USDA Cold Hardiness Zone:
Grow Indoors in All Zones
Be Inspired
Buy Online
We cannot currently ship this product to your zip code.
Buy Locally
This plant may be available in these stores:
Due to the seasonal nature of plants, availability at your local garden center is not guaranteed. Give them a call before visiting.
More stores near you >