5 Essential Spring Garden Tasks to Keep Healthy Plants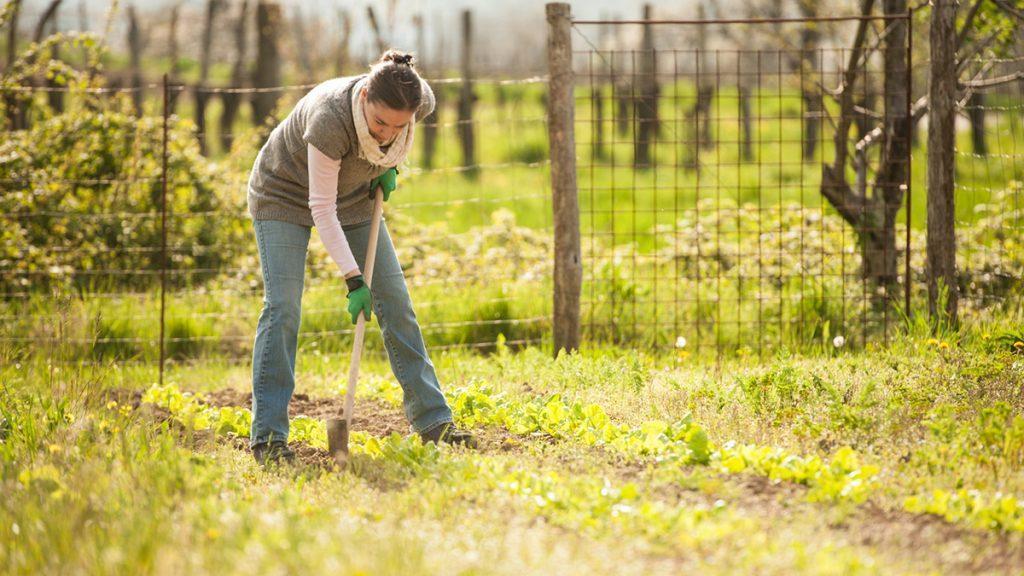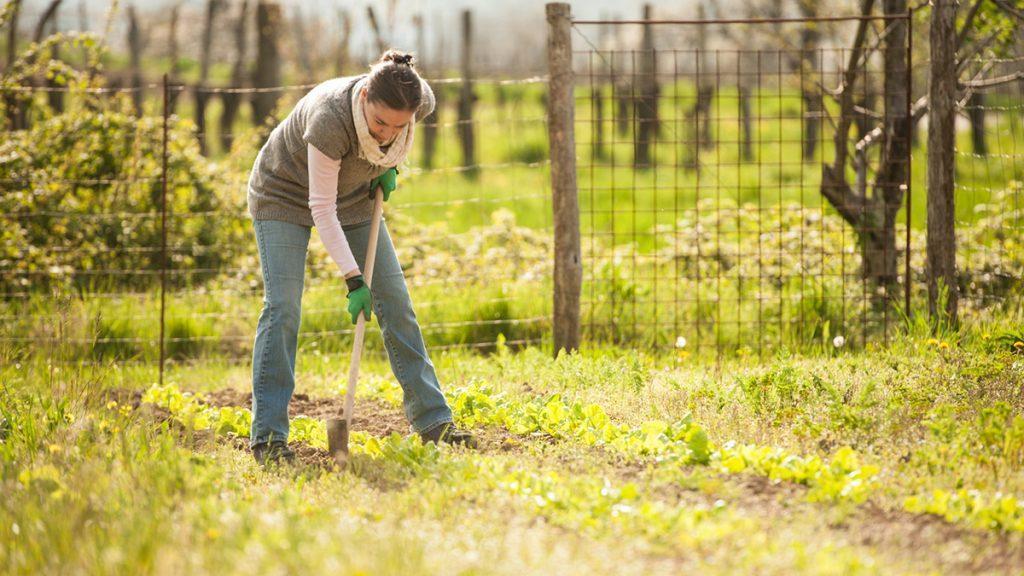 Some of us may still be dealing with snow but for many others, now is the ideal moment to get out into the garden and tackle a few small projects that will pay big dividends later. Some will take an hour, others are more ambitious. Even if your garden is in a total state (see above–hey, we all gotta start somewhere), grab a few tools and let's get to work. Do one each weekend and watch your garden thrive.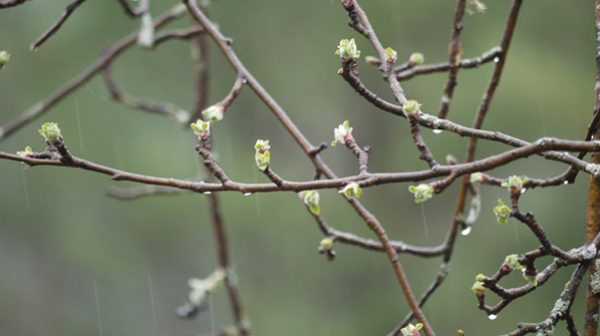 Apply dormant oil spray (an organic pest control method) to fruit trees, magnolias, crabapples and some shrubs to control scale insects and other overwintering pests.
The right moment: when buds are swelling but leaves haven't opened yet; temps are between 40 and 70 degrees F (4-21 degrees C); a 24-hour period when no rain or high winds are predicted.
Fill a sprayer with solution and cover the tree, beginning with the topmost branches and moving all around, getting oil  into all the crevices. It's not the most fun garden job, but it does help!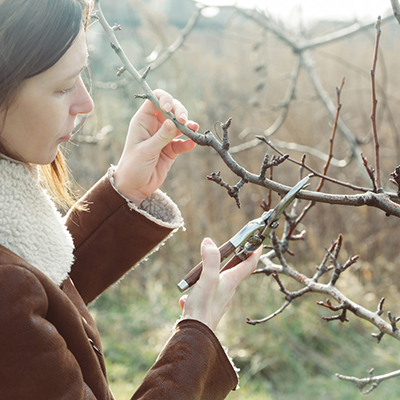 <——–Most fruit trees (apples, pears, cherries, and peaches, etc.) love to be thinned every year which encourages a more open habit that keeps the trees healthy and makes it easier to harvest the produce. The best time to prune is before new growth develops.
In most regions (very cold regions will want to wait just a bit as new growth can get zapped by a late frost), prune roses just as or before new growth emerges from the canes to encourage strong, healthy shoots for lots of blooms.——–>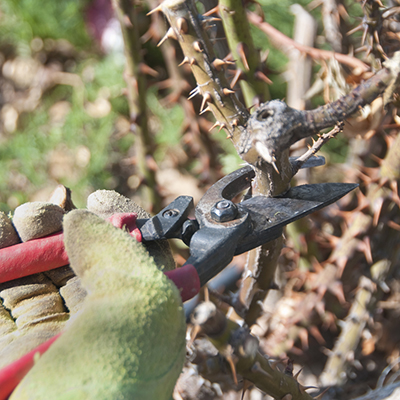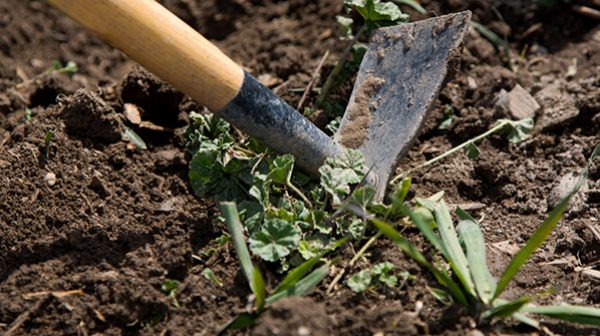 "I love weeding," said no one.
Get ahead of what you know is coming by pulling weeds when they're smaller with shallower roots. Small root systems are less work to pull, and if you get them before they go to seed, you'll have fewer weeds in the future.
Use whatever tool you prefer (we like a mini-tiller or mini-mattock–shown) and show no mercy.
GIVE OUT-OF-HAND SUMMER SHRUBS A HAIRCUT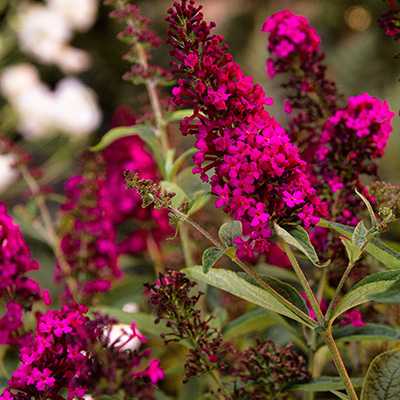 If summer-blooming shrubs, such as butterfly bush (left), potentilla, and summersweet (right), are getting out of hand, grab the pruners and give them an early spring trimming. Because they make their flowers on new growth, pruning right now won't affect their blooms later this year. (Note–this does not include all hydrangea, just panicle and smooth varieties. See here for when to prune.)
Now is also your moment to transplant any existing shrubs you want to move before they begin to leaf out.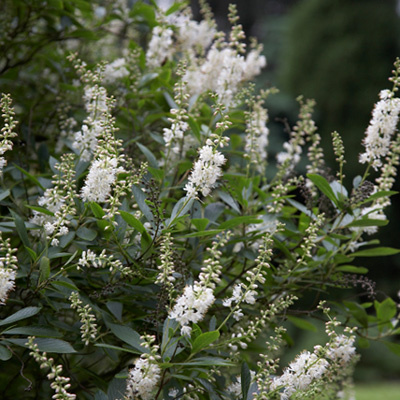 CUT BACK ORNAMENTAL GRASSES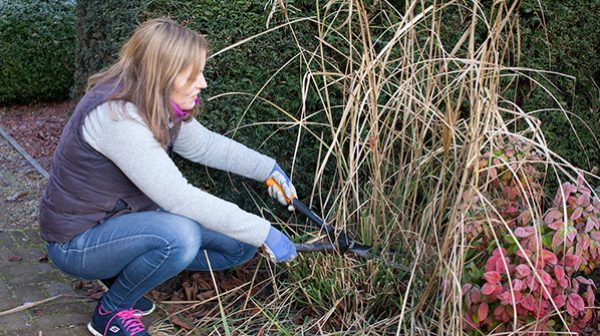 <——-such as this Miscanthus.)
If you didn't tackle this task in the fall (and we often wait till spring to enjoy the wispy foliage and give pollinators a place to nest), sharpen those shears and chop back ornamental grasses.
Cut back to about 4 inches tall before or just as they put out new growth (you will see green shoots–this can happen fairly early, even in colder zones). This is also the time to dig up and to divide overgrown or no longer productive ornamental grasses.
We loved this tip: Leave spent grass leaves on top of your compost pile so birds can easily access them to make nests.
Wait until the soil has warmed up and dried out a bit in mid to late spring before applying mulch. Then spread a 2-inch-deep layer (shredded bark, pine needles, compost, whatever you have) over the surface of the soil to help warm up chilly spring soil, discourage weeds, and hold moisture in summer. Warmer zones–what are you waiting for! Get on it.
Wait for your spring blooming shrubs (forsythia, camellias, lilacs, mock oranges, pieris, etc.) to finish blooming before pruning.They start making next year's flowers a few weeks after they finish blooming. Cut back as flowers fade so you won't be disappointed next year.