Coneflowers (Echinacea purpurea), those sun-loving summertime stalwarts that impart cottage charm to any garden, originated in a pretty purple hue. But the plant was so exceptional in habit and temperament, that it was only natural to create other colors.
Now, coneflowers are available in a range of eye-popping shades from fiery orange to gleaming white and creamy yellow. Which means that no matter your garden color scheme, there's probably one that'll fit right in. One of the least fussy, easiest to grow perennials. Think of a spot in your garden that needs something, and there'll be a perfect coneflower to bring it life.
As that were not enough, they 're also a favorite of mid and last season pollinators. And, they make fabulous cut flowers. Here are a few to consider.
Sundown Big Sky™ SeriesConeflower
(Above): Large red-orange petals surround a brown central cone on these fragrant flowers. Thick stems provide a sturdy structure and make them ideal for cut flower arrangements. Zone: 4 – 9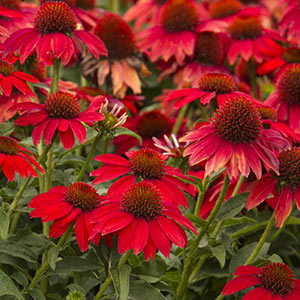 Big, bright red blooms for an easy, colorful summer border. A must-have for sunny gardens.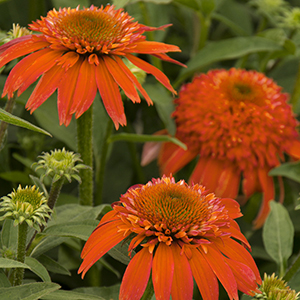 Large, vibrant, deep orange, double blooms on a vigorous and compact plant. Pair these in a border of blue hydrangeas!
Tall with straight stems that wave bedding plants, but hold their own with taller perennials such as Russian sage.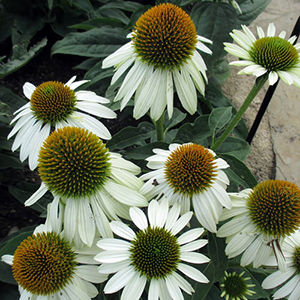 Every garden needs a splash of white to mediate all those colorful beds and borders. Try this in an all-white moonlight garden.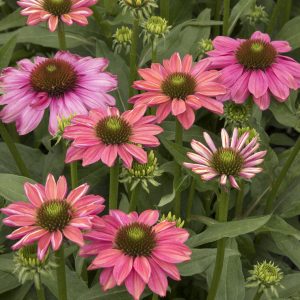 An eyeful to be sure. Bright green cone at the center of every bloom, framed by dense petals in a lovely palette of pink hues.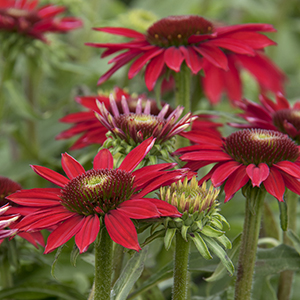 Wine-red, cold hardy and compact form with prolific flowering over a long season.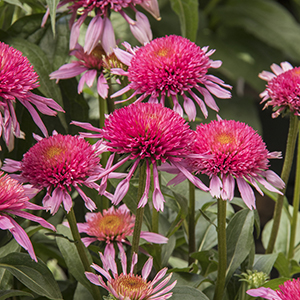 Abundant, large, double-bloom pure pink flowers in a shade so bright and happy.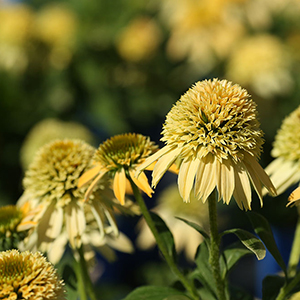 Yellow maturing to a rich cream for a long-season pop of color that does not fade.
Super cold zone gardeners–hardy to zone 3! Compact cutie is perfect for containers or in front of taller perennials such as goldenrod.