Gray is the perfect chameleon color in the garden. Used alone or with other gray foliage plants, it's cool, modern, and fresh. Paired with white?  A timeless, elegant combination that you find in garden schemes from English to Mediterranean to Desert to Scandinavian.
But don't just limit yourself to white and gray plants. Gray fences, arbors, planters and pots can also contribute to the vignette. Here are a few ideas and plants to get you started.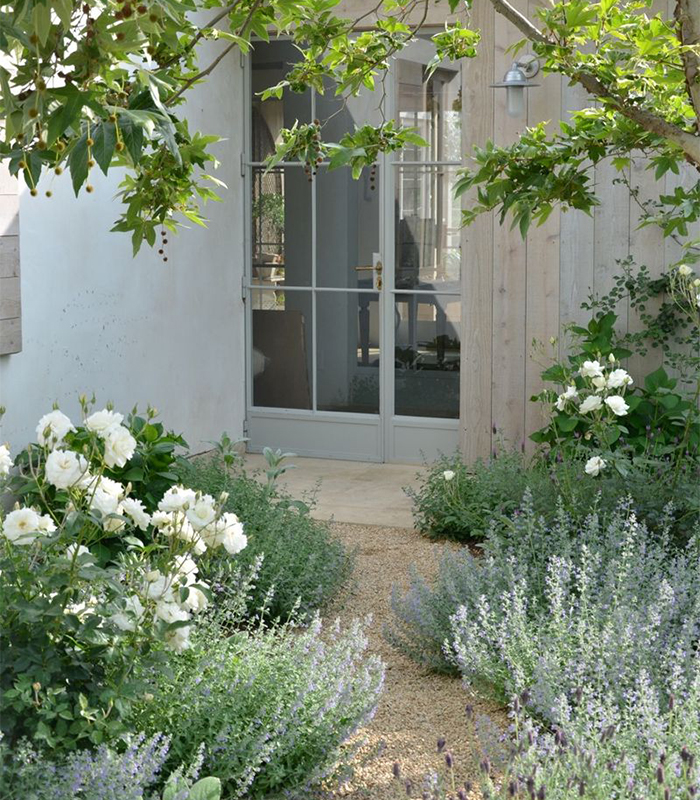 What's more serene than strolling a walkway bathed in fragrant greys and whites. This is white Iceberg rose, Spanish lavender, and catmint. While this particular lavender is for warmer climates, really, any wonderful lavender would do! Of course, it's all in the details. Painting the door to match the foliage is genius!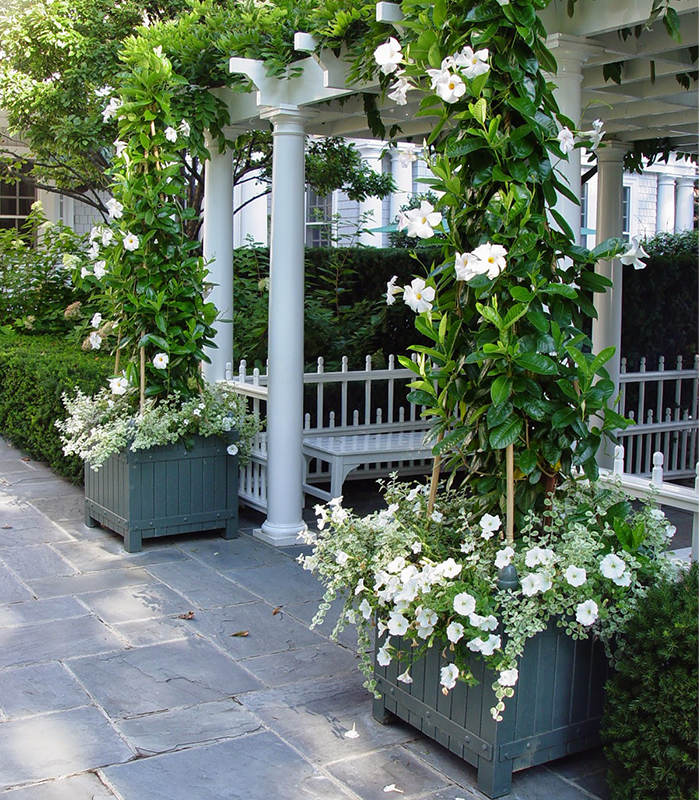 Here's a great example of how a planter that's been painted dark gray makes the white around it shine. The vine is Sun Parasol® White Mandevilla that's been underplanted with white annuals. Mandevilla is fast-growing and can be used as an annual in colder zones. (Or substitute a white-flowering clematis such as Toki).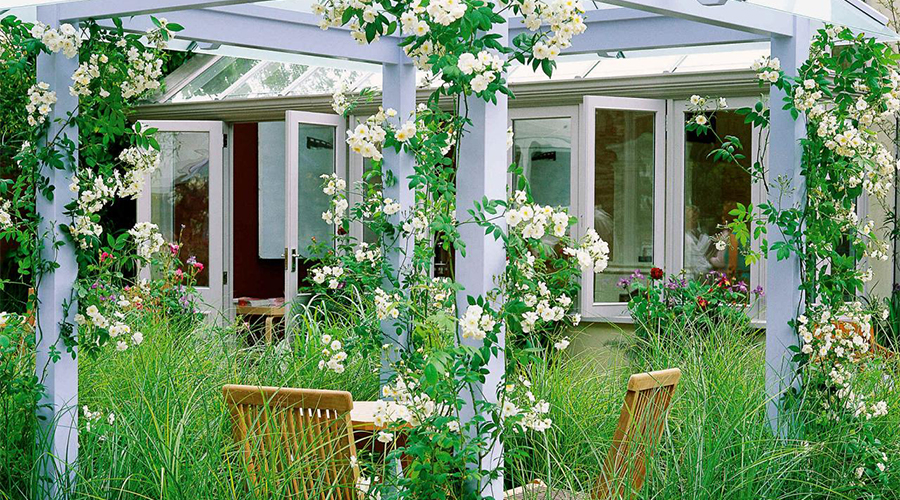 Rather than the typical white, painting this arbor in a gray shade makes it feel even more cooling and inviting! Winding climbing roses (we like White Lady Banks, but any small-flowered rose will do).
Note, as those chairs age (they're teak) they'll patina to a lovely gray. This will only make this more warm and lovely.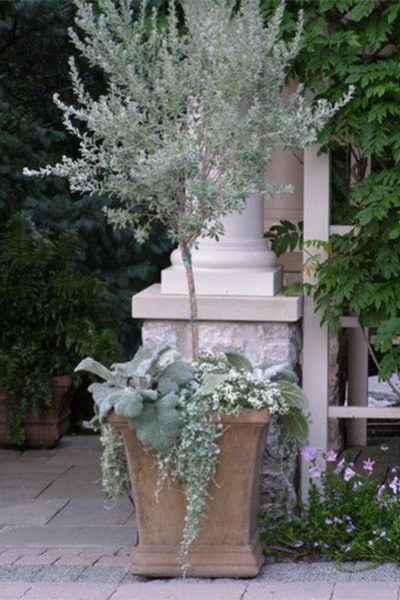 This olive tree, trained into a standard, is perfect for a large container. What takes the look over the top are the interesting group of plants under it. That's Silver Falls dichondra spilling down with Salvia argentea and white alyssum. These are temperate plants–get a similar look with a buddleia trained as a standard.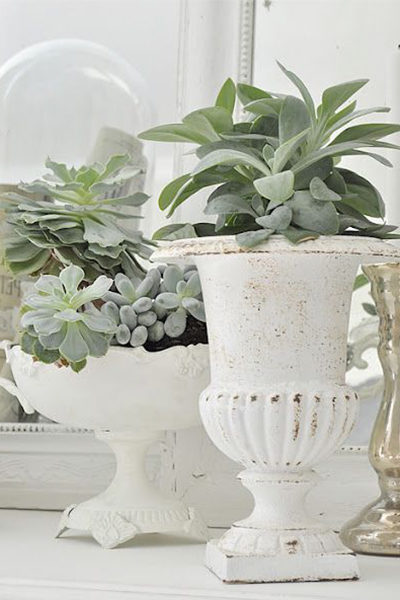 And then there's the flip side! Vintage (or not) iron urns painted white with grey foliage plants are so simple, but also very graphic. Especially the ones that are a mixture of perennial and succulents. Head to your local garden center to see what they have in stock. We suggest White Cloud Echeveria, sage and Blue Finger senecio.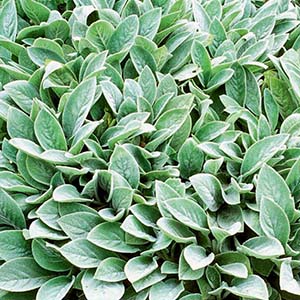 Thick, soft, velvety rosettes form a dense groundcover, but also look great in a pot.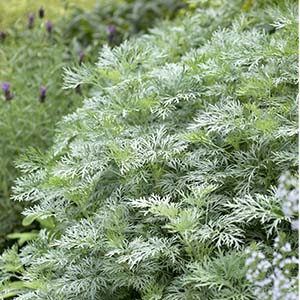 Finely dissected, silvery-gray foliage adds uniquely contrasting color and texture.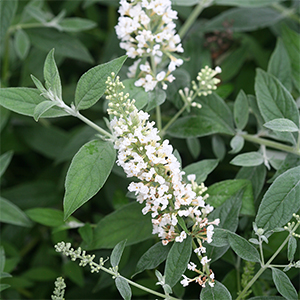 Pure white flowers jump against a backdrop of silvery foliage. Fragrant, too!
Waterwise shrub with grey-green foliage and small white flowers. Ideal low hedge.
Just one in a white pot. For the minimalist, modernist, or one who doesn't like fuss!
Silvery, aromatic foliage is stunning when planted in mass. Love with white coneflowers.
Thick, soft, velvety rosettes form a dense groundcover, but also look great in a pot.
Pair the fragrant flowers with a mound of silvery-gray artemisia for a bold statement.
What's a more beach-y look than white rugosa roses and silvery-blue dune grass?