Gardeners in the PNW have no problems providing pollinators with a diversity of plants. Especially because they depend and enable them to find the food they need. Shrubs are vital to a pollinator friendly garden. Incorporate different canopy layers in the landscape and plant shrubs with various seasons of bloom. Then, you will attract different pollinator species and provide pollen and nectar throughout the seasons. It can be as simple as planting a small grouping in your landscape. These are just a few of the many choices for shrubs that draw pollinators. Consult with your local garden center for even more options.
Many shrubs span a wide variety of zones. You might want to read our suggestions for other regions to increase your choices: Northeast, Southeast, South, Midwest, Southwest.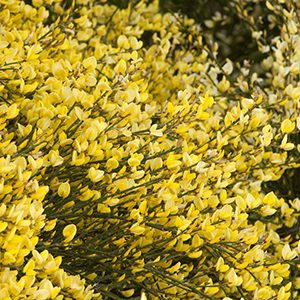 Lovely, long sprays of pea-like flowers in spring make this an excellent choice for mass plantings. Waterwise once established. Zone: 6 – 9
Attracts: Bees (flowers pop open blasting visiting insects with pollen).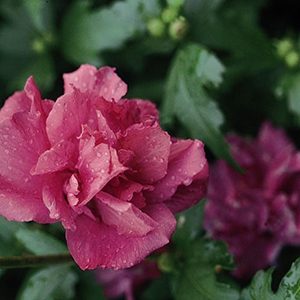 Outstanding large rose-pink, semi-double flowers provide welcome color accents in summer.Great choice for coastal and urban gardens. Zone: 5 – 9
Attracts: Hummingbirds, moths, beetles, butterflies.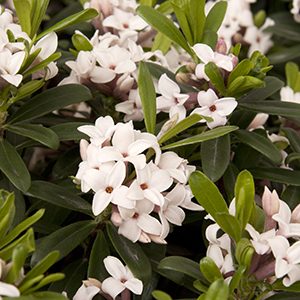 A profusion of blush pink flower clusters with legendary fragrance adorns this compact form over many months. Zone: 6 – 9
Attracts: Mason bees and other early pollinators.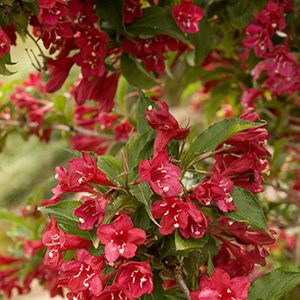 Smothered in bright red trumpet-shaped flowers that bloom twice a year (spring and late summer). These flowers retain color as they age. Zone: 4 – 8
Attracts: Butterflies, bees, hummingbirds.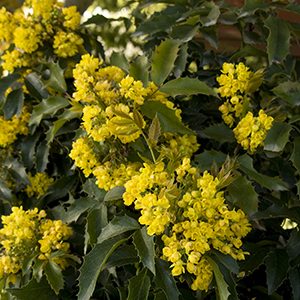 No PNW garden is complete without Mahonia. Smaller but still blooms with the same sunny-yellow late winter flowers. Zone: 5 – 9
Attracts: Bumblebees, honeybees, hoverflies (and other flies) and wasps.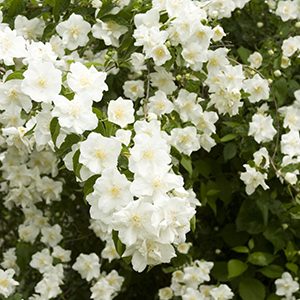 Highly ornamental, large, white flowers in spring which carry a light fragrance much like the scent of orange blossoms. Zone: 4 – 7
Attracts: Bees, bees, bees (and hummingbirds, too).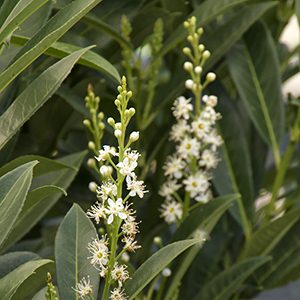 Stalks of fragrant white flowers appear in spring. Hardier than dwarf English laurel. Great choice for filtered sun spaces.  Zone: 6 – 9
Attracts: Flowers buzz with bees.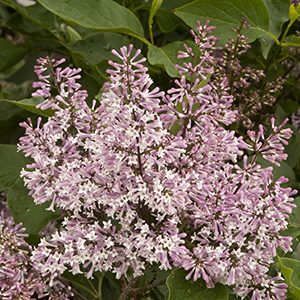 Blooms later than others, extending the season with deep purple buds that reveal clusters of highly fragrant, lavender-blue flowers. Zone: 4 – 8
Attracts: Honeybees and solitary bees such as Leafcutter.
TIPS FOR LURING POLLINATORS
Determine which pollinator-friendly plants are appropriate for your region.

Limit your use of chemicals (both synthetic and organic) and use plenty of compost and mulch to build healthy soil. Healthy soils create healthy plants.

Plan your garden so that there is something blooming for as many months as you can manage. (Try incorporating different color, fragrance, and season of bloom). Many pollinators, especially bees, forage during the entire growing season.

Provide shelter by letting your yard get a little wild. Allow a hedge to grow untrimmed, leave a section of lawn unmowed and pile grass cutting in a sunny spot. Then, create a nesting habitat by leaving some soil bare for ground nesting bees.

Group plantings so that pollinators can move safely through the landscape protected from predators.

A clean, reliable source of water is essential to pollinators.

Plant a diversity of plants to support a variety of pollinators.
Start attracting pollinators!