Nook. Just the word conjures images of small, secluded, sheltered little retreats for getting away from it all. Just enjoy being outdoors among the plants. Always a place of desire, shady nooks are extra seductive in high summer. This is when the garden beckons, but the heat makes you think twice!
A shady garden nook can made to serve a defined purpose (such as dining, reading, working). However it can also be somewhere you would like to hide out for a bit. It can be planned, designed, and fully built and executed. Or, simply carved out of a random space to where you might naturally gravitate.
The best shady garden nooks are surrounded by plants that help to shade and cool. They are unfussy and easy to maintain, and have comfortable seating. Here are some tips to help you envision your own little corner of heaven.
Nook Necessities
Some amount of shade.

Lots of leafy plants (of course, flowers are nice too!)

Comfortable seating.

Private but with easy access.
Under an arbor, pergola, or the canopy of a large, leafy shade tree. Nooks feel best when there is a sense of enclosure. Here are three examples where designers took advantage of the existing space to create a soothing place to hang out.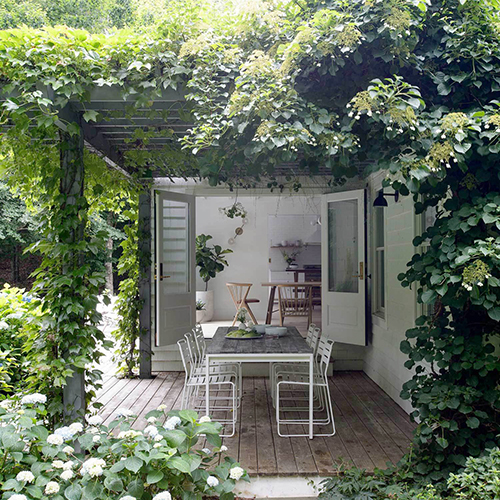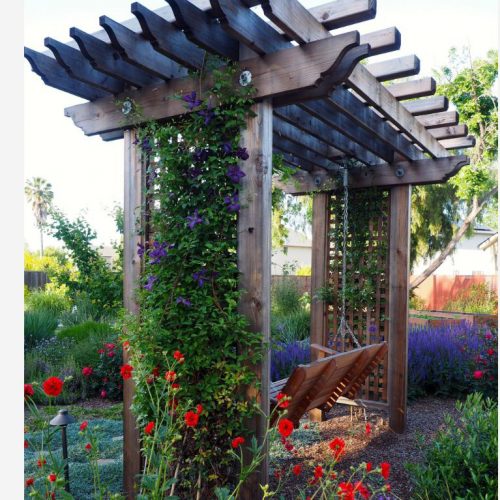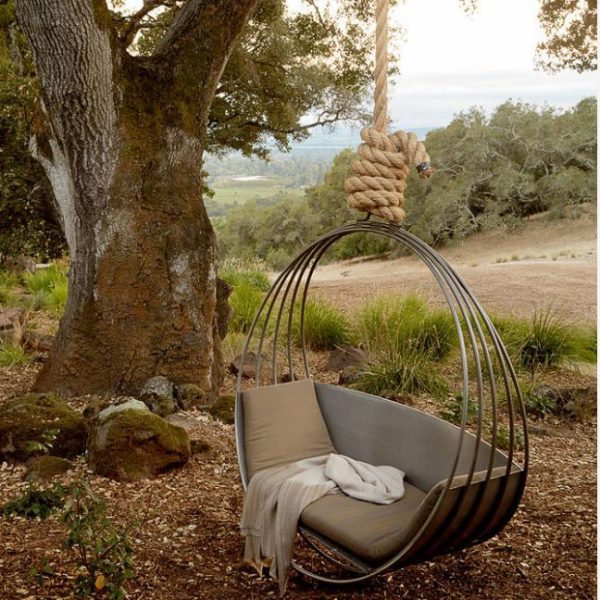 Upper Left: Designer Jessica Helgerson carved a little nook-sized dining space just off the kitchen. She added vining plants like climbing Hydrangea (H. petiolaris) to create a cool, calming space. A free-standing arbor would have the same effect. Just be sure to site it a bit off the beaten track.
Upper Right: Designer Gina Funaro managed to create a cozy, small, and intimate sit-a-spell place. This was done by adding a clematis-festoon pergola at the edge of a bed. Imagine the sunsets!
Left: Can a "nook" be in the wide open rather than nestled into a secluded space? Why not. This sturdy swing hung on a rope from a mature tree feels like a world apart. The very definition of the concept. (Don't worry about finding the exact swing–just steal the idea!)
Some nooks are truly hidden in deep greenery while others are a bit more within view. Wherever in your yard you can chill, catch your breath, and be one with your plants is plenty nook-ish!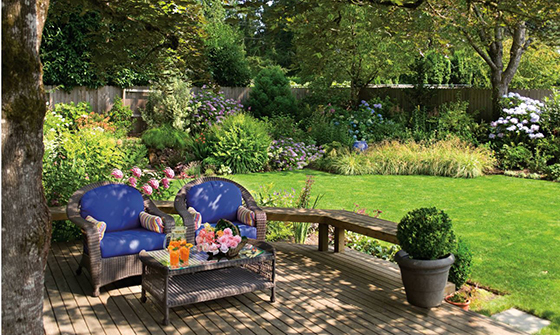 Left: Here the designer used the no-man's land often found under mature trees. This cannot easily be planted to craft a secluded seating space.
Lower Left: Designer Jennie Fitch used a short curved wall to make a seating nook. This is cooled with a Japanese maple and other shade plants.
Lower Right: Being knee-deep in plants can create a special sort of vibe. This bench takes advantage of a curve in the path.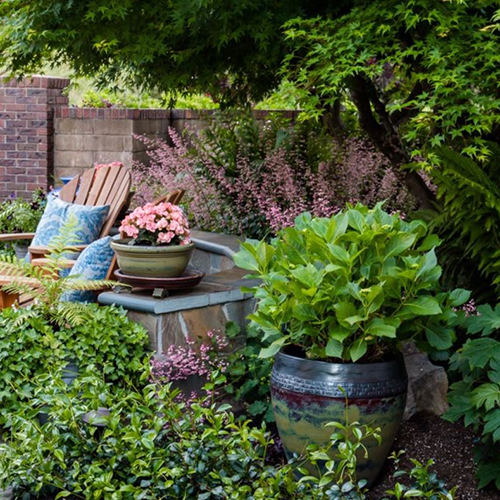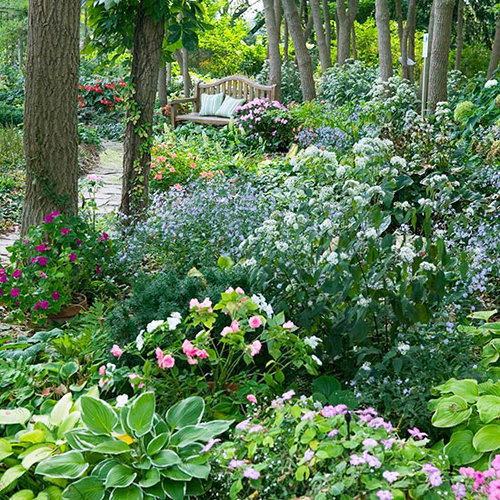 Make the Most of What You Have
If you have the time and budget it's always a dreamy option to plan and build a private space. If not, take a look around your yard and home for options. Refer back to the basic 4 needs above to make it work.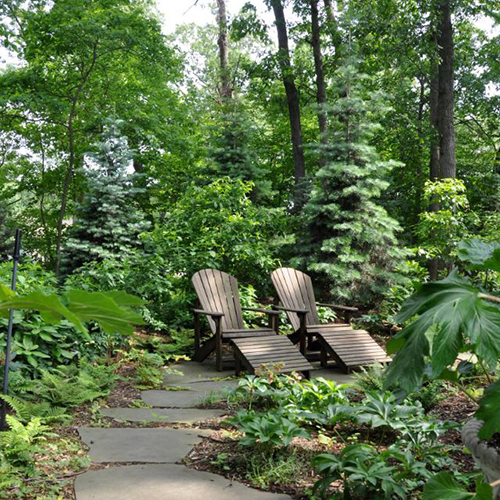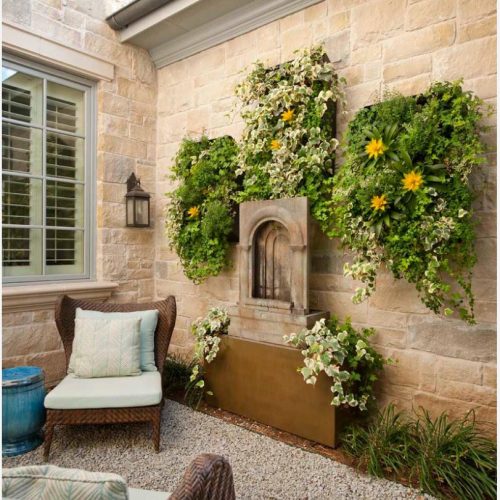 Upper Left:  Carter Rohrer Design tucks a few chairs in a leafy-green bower at the edge of wooded area. Any patch with dappled shade is a great place for a nook.
Upper Right: No garden? Walls on the north side of the house cast welcome shade. For a nook that's dim, cool, and likely avoids street noise.
Left: And finally, Zeterre Landscape Architecture keeps it simple. Large trees + picnic table + summer. Does it get any better?