Making Arrangements Based on Your Style: Gardenias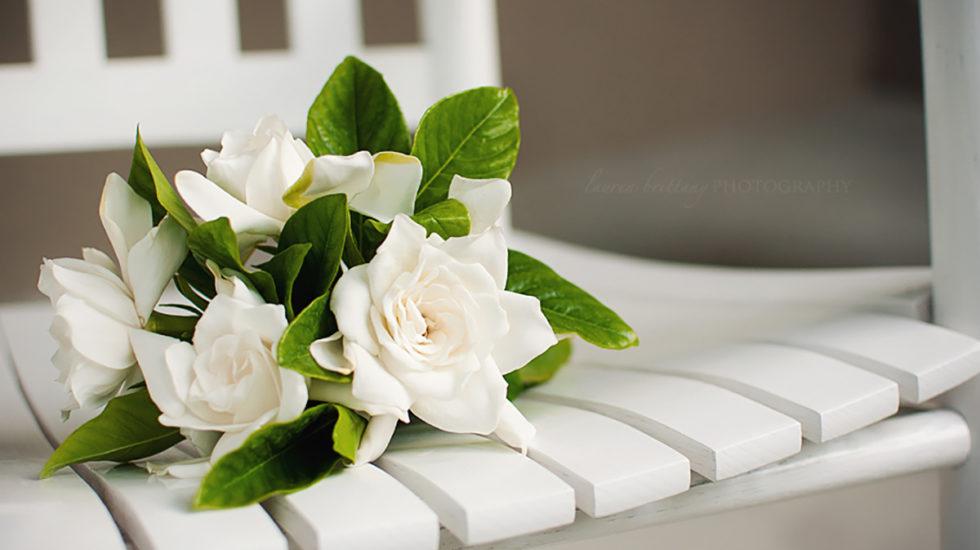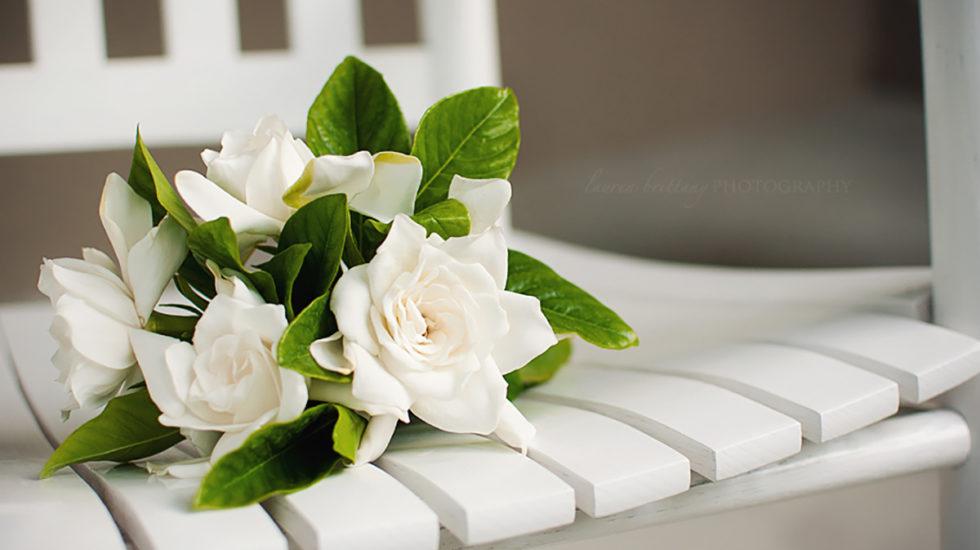 The fragrance alone makes gardenias swoonworthy, but their glossy leaves and wide-but-deeply-petaled form also makes them vaseworthy. Here are a few ideas for how to use these sumptuous flowers in tabletop arrangements.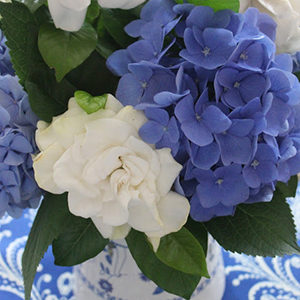 Formal Country
Mixing branches of gardenias into a vase of hydrangeas such as Blue Enchantress transforms this cottage staple into something just a bit more elegant, but still casual enough for the kitchen table.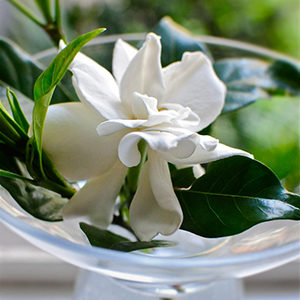 Simply Elegant
Float a single, perfect flower in a water-filled vessel and place where it can be admired from all sides. Resist the urge to clip away all the foliage; it's what gives this particular display a garden feel.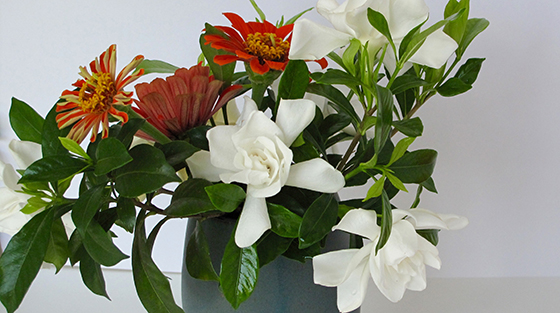 Loose and Luxe
For a study in contrasts, fill a casual, earthenware vase with branches laden with blooming gardenias and then insert stems of a simple garden flower such as these annual zinnias. Perfect for an outdoor dinner table.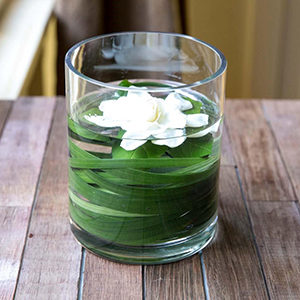 Swirls Add Swank
If you need a taller vase for the place you're decorating, you can still float a single gardenia. So that the flower doesn't get lost in proportion to the vase, line the vessel with long, strappy leaves. Good tutorial here.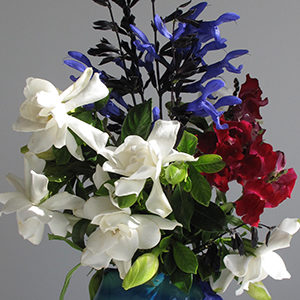 Red, White, and Beautiful
Tall, brilliant black and blue salvia and a few snips of deep red annual snapdragons are mixed with several braches of gardenias for a display that has just the right height for an end table. To us, this one really says high summer.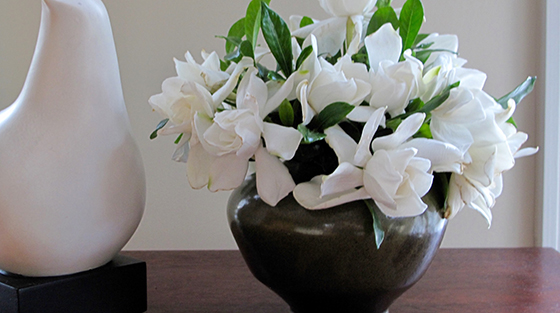 Earthy and Glammy
Massing a dozen or so cut gardenias in a low bowl that's pottery rather than crystal or glass brings this typically formal flower down to earth. Imagine this on a nightstand where the perfume lulls you to sleep. Sigh.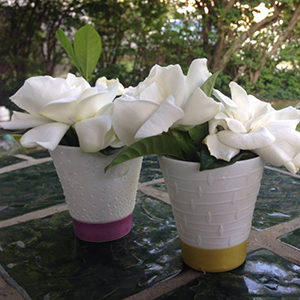 Cups Runneth Over
For a last minute, company's-on-the way arrangement, clip single gardenia blooms and place them into individual vases. Stagger these down the length of a table, or cluster them for impact. These make nice, take-me-home little gifts, too.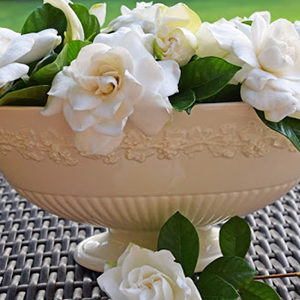 Whiter Shades of Pale
Clipped gardenias in a creamware Wedgewood bowl that's decorated all around with a small floral pattern has a soft English-garden look that works well in decorating schemes from traditional to cottage.
Five Gardenias To Grow (Zones 7 - 11)