It is true that a hungry deer will graze on anything in its path. However, these five rather spectacular flowering trees are not on their preferred menu.
Take a look!
For more plants and tips about dealing with deer from our experts, please click over here.
If you need more specific advice, feel free to leave a comment.
Delightful small garden tree with rosy pink flowers appear at the same time as the red and yellow strawberry-like fruit. Slow to 30 ft. tall and wide. Zone: 7 – 9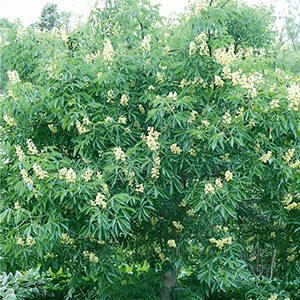 All the assets of a horse chestnut with the unusual trait of bright-red autumn color. Waterwise, spring flowers, fiery fall foliage, and leaves that resist summer scorch. A beautiful specimen tree. Up to 25 ft. fall and wide. Zone: 4 – 8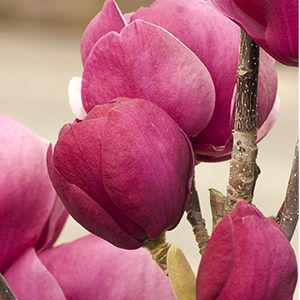 Most magnolias are walk-on-by plants for deer, so choose what you like. We adore this saucer magnolia's dark and dramatic very early spring blooms. (Cut flowering branches to fill vases!) Up to 20 ft. tall and 10 ft. wide. Zone: 5 – 9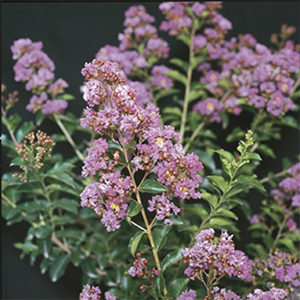 These sun lovers are tough, easy to grow and quite unpalatable to deer. Zuni is notable for larger, dark lavender-violet flower trusses, improved hardiness, handsome peeling bark, and spectacular color in the fall. Up to 12 ft. tall and 10 ft. wide. Zone: 6 – 10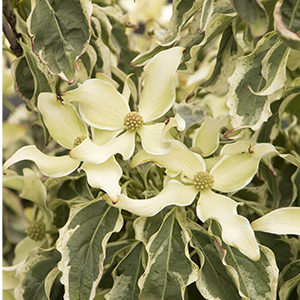 If you need to bring a bit of magic to partial shade, this one's a winner. Eye-catching leaves with ivory  margins, pink-red autumn leaves, and white flowers followed by bright-red berries.Up to 20 ft. tall and wide. Zone: 5 – 8