Spring has (finally) sprung with plants leafing out, setting buds. In many places, bursting into blooms with color and fragrance. While the threat of a late frost (or snow) in colder zones is a possibility. There's still plenty to do in the garden. In warmer zones, you're in your happy place, with warmer days and still cool night–the perfect recipe for planting. Here's how to make the most of the month.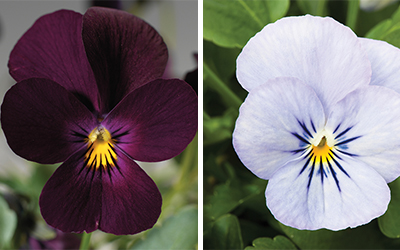 Cool It, Baby!: With nights and some days still cool and the chance of a late frost is always possible. It's probably too soon for planting warm season annuals, but that's not a problem. Check out the cool season annuals that will be filling nursery shelves in the coming weeks. Pansies, violas, ranunculus–buy by the flat and bring some spring to containers, window boxes, and planters. Design trend? Plant one color but in many hues for an ombre look.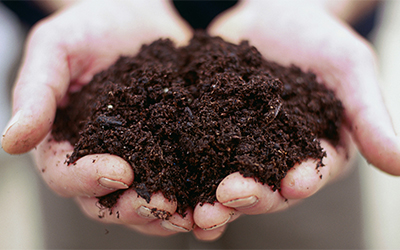 Take Your Turn: It may be too cold in some places to work the soil. But, it's the perfect time to turn the compost pile that you started last year. Take advantage of warming days to start getting the pile hot and happy. Speaking of soil, have you done a soil test lately? No? Perfect time to order up a soil sample kit as labs are a bit slower this time of year. It's affordable and can save you $ in the long run.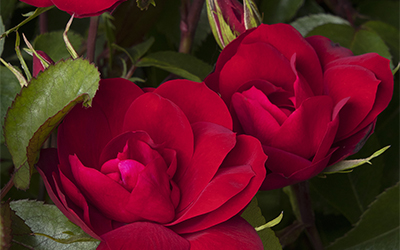 Plant container-grown shrub roses: While bare root roses should have been planted earlier. Now is a perfect moment to get container-grown roses (like Grace N' Grit™ Red Shrub Rose). Place into the ground or into decorative pots. Planted now, rose shrubs can settle in and set roots before the heat of summer can stress them out. Roses love good soil and drainage, so amend with plenty of compost. Add a handful of balanced, slow-release organic fertilizer and water in very well. If spring rains aren't happening, continue to water. Roses like about an inch of water per week.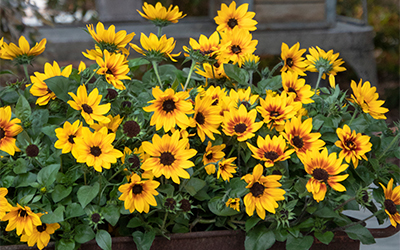 Color Your World: It's been a long, strange winter. You're probably in need of a garden color fix right about now! Swing by a garden center and see what they're featuring for warm season annuals. Be sure to get local advice on timing for planting annuals. From Angelonia to Zinnias (or in this case SunBelievable™ Brown Eyed Girl Helianthus). It's time to think about filling containers and loading up beds and borders. Remember to buy a few more than you think you need–when a particular color is gone, it's probably GONE!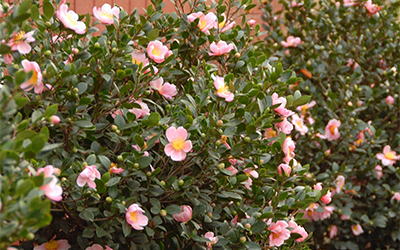 Camellia care: Fed now, camellias will be in great shape to make lots of leaves. Plus, they'll set big buds for this coming fall and winter. This will be your first feeding of the year. (You'll feed three times: 4 - 6 weeks after blooming ends. 4 - 6 weeks after that (sometime around May-June depending on type of camellia). And, a final feeding 4 - 6 weeks later (around September).
Use an "azalea/camellia" or acid based fertilizer, like cottonseed meal and only a light application. (Camellias are not heavy feeders). Do so evenly around the base of the plant. Do not dig in as camellias have delicate surface roots.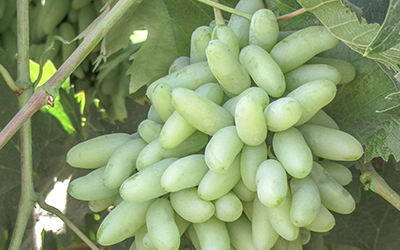 The Grapes of Lath: With the weather warming and night temperatures stabilizing, grape vines should be growing vigorously. Now with loads of fresh, green leaves and, in some case, even a bit of tiny fruit. Use this moment to get a handle on the vines before you're overwhelmed by all that foliage! Set aside a bit of time to redirect the canes as desired. Then secure them with twine or garden tape to a sturdy structure. Trust us, work done now pays off big in just a few months. (This strange and wonderful one is Zestful™ Waterfall Grape, new for 2019.)