Even in the deep of winter, nature is bestowing gifts on us. From the beauty of bare branches to the beginning of buds on trees and shrubs. Here are a few ideas for how to make the most of the month in your garden.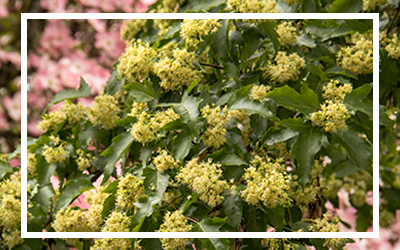 Ounce of Prevention: It's last call for dormant sprays on ornamental shrubs and trees. (Any spray applied to leafless deciduous trees from late November to the latter part of February. This is to control over-wintering insects or to prevent disease infection.) Best done on a nice, mild day when temps are above freezing. (This is Red Rhapsody® Amur Maple which is hardy to zone 2!)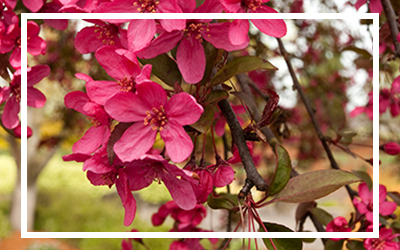 Take a Walk on the Winter Side: Bundle up and go for a walk. Now is a great time to learn to identify trees in your neighborhood. The shape and habit of a tree is now easier to take in fully. It can give you valuable clues to finding the botanical name. Check out the crown and overall shape (vase? upright? multi-trunked?), remaining fruits, berries, or leaves, and the shape and texture of live twigs, bark, and growth habit. Take pictures and Google up or consult your local garden center. (This is Centurion® Crabapple which you will know from stray fruits and spreading, branching habit)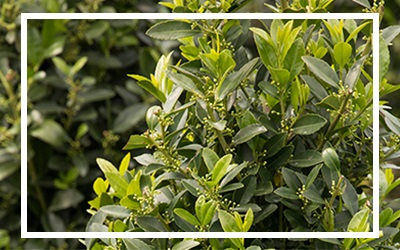 Make Holly Happy: Right now, in the dead of winter, is the best time to prune holly shrubs. Let's make sure to get the timing right. Wait until a deep cold spell (two or more cold days and freezing nights with two or more predicted.) Then prune at the very end of the day. This may seem brutal (for you and the plant!) but it will ensure that holly doesn't wake up too soon. (This is Emerald Colonnade® Holly, a male variety that makes a perfect hedge.)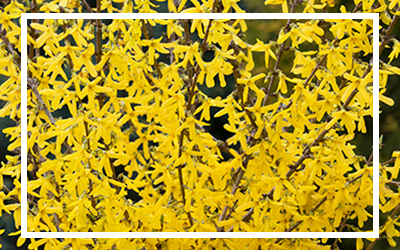 Bring Nature Inside: Early flowering shrubs like pussy willow, quince, crabapple, forsythia, pear and flowering cherry. These should be budding up right about now, and cut branches may be forced into blooms indoors. Place cut stems in a vase of warm water in a sunny spot. Change the water every 4 days! (This is Springshine™ Forsythia which tops out at just a useful 2′ tall but is smothered in bright blooms).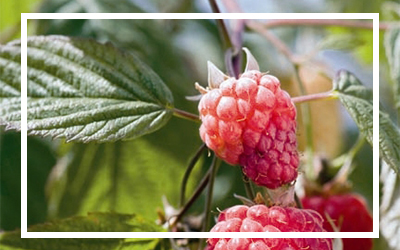 Berry Wonderful: As they begin to leaf out (to the envy of your friends in colder zones!), this is the moment to start feeding cane bearing berries such as raspberries and blackberries. This is especially true for ever-bearing types. (Which will have fruited last fall and will produce a second set of berries on the same canes). Any slow release balanced organic fertilizer will do–ask at your local garden center. Indian Summer Raspberry is a great choice!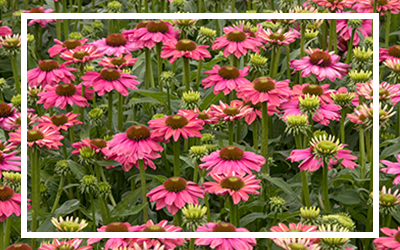 Prep for Pollinators: Use these still cool months to get high season pollinator preferred perennials established. Plant a few nectar sources such as yarrow, lantana, yucca, and coneflowers. This will attract and sustain beneficial insects and native pollinators. By June, your garden will be humming with life! (Check out the green eye! Here's Evolution™ Green Eye Coneflower.)
Keep a hose handy: Unless you are blessed with sustained rains this month, keep watering trees, shrubs, and perennials. All may look fine above the soil line. The fastest way to condemn a plant to the compost pile is to let it those roots dry out. Aim for about one inch of water per week.
Get Smart: Check your local garden center for classes which begin in earnest this month.
Lay it on Thick: Winter is an ideal time to apply mulch as it helps to keep soil moist. It begins to break down adding nutrients to the soil. 2 – 3 inches is about right.