Well, we made it through winter (how was your winter?) and our reward is a great season of gardening and outdoor living ahead. Get a jump on planting now, when the air and soil are warming up but nights are still cool. This will pay big dividend in July and August. This is when you just want to chill in the shade with a vase of garden flowers nearby. Here's how to make the most of the month.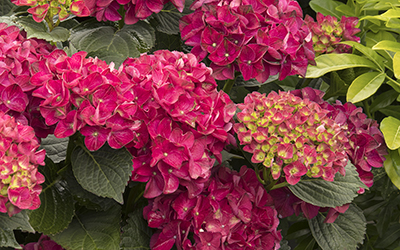 Build Those Good Bones: Sometime this month it'll be time to get shrubs into the ground. This is so they can set roots before the heat of summer comes on. Give them a great start. Plant in the early morning or early evening, and remember these three steps. (1) Plant at the same depth as the nursery container your plant came in. But in a hole about 2 -3 feet as wide. (2) Water deeply to settle the soil... and then water again to ensure the plant is hydrated. (3) Top with 2 - 3 inches of finely shredded mulch. Pulling back from the base of the plant by a few inches. Blooms will ZOOM!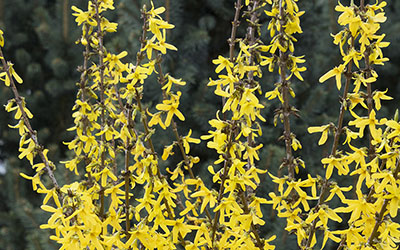 The Early Show: Did you enjoy the flower show? The one that shrubs like Forsythia, Viburnum, quince, witch hazel, Edgeworthia and Pieris put on in February and March? Let's get them ready for a repeat performance next year. If you've not done so and they need to be pruned for size or shape, right now is the time. This is before they set next year's buds. So prune them RIGHT NOW. Do this sooner than later! Keep those clippers handy because it's also time to cut back any spring blooming clematis. This is in order to control their size, shape, and form.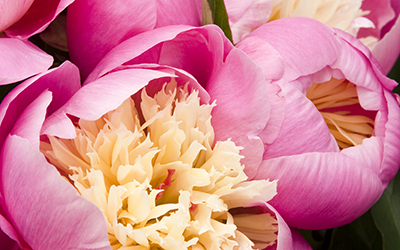 Peony Perfection: We love them, and this is the month to get them (Itoh or herbaceous) into the ground. Most are either budded or even in bloom so shop early (at your garden center or online at shop.monrovia.com). Peonies look their best when massed so plan on planting in groups of at least 3 to 5. (More is always better, especially if want loads of cut flowers). Here are 5 ways to design with Itoh peonies. A planting tip? Peonies need good drainage so dig a large hole, loosen the soil, and mix in generous amounts of compost.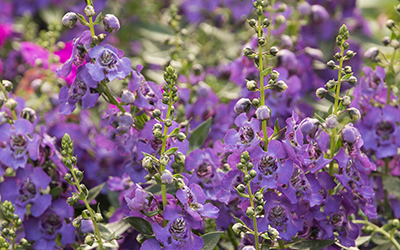 An Annual Question: Can I plant warm season blooming annuals? Probably…with caution. As tempting as it is to fill pots and window boxes with tender annuals, check with your local garden center. Ask for recommendations on when it's truly safe weather-wise to plant. (Nights need to remain above 50 degrees F.). Wondering what's new and trendy? Single color planters (especially red or orange), or planters with one color in several tones (such as 3 shades of pink). Look for new summer snapdragons (Angelonia) and million bells!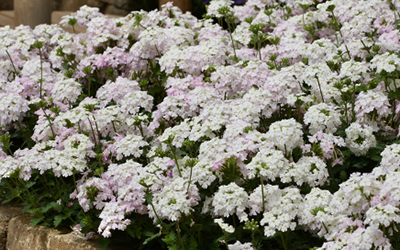 Freshen Up Those Containers: By now, winter annuals are looking leggy and tired. Time to swap them out for warm-season annuals and the time to plant is NOW, before it gets too hot. A few things to remember about annuals. It takes a lot of energy to produce vast amounts of flowers and healthy, leafy foliage. Feed early and often to keep them happy, deadhead spent blooms. And, give them a mid-season haircut by pinching them back. Pinching (just nip off above a node on the stem where the leaves attach) encourages the side buds to grow. This is so you'll get more flowers.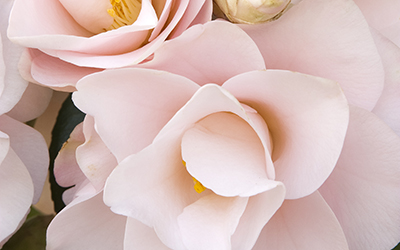 Show Me You Care: One last round of TLC for camellias-which should be done blooming by now. This will pay off big next fall and winter. It's late for pruning, which should have been done right after flowering in late winter or very early spring. (Though you can always remove damaged branches). However, its the right time to carefully rake up any fallen flowers or leaves. Then apply one last feeding of a fertilizer specifically blended for camellias or azaleas. Remember to top with fresh mulch, too. (Do not fertilize after August, as the plants will be entering a period of dormancy.)
It's the start of weed season (oh joy!) and your best defense is a good offense. Keep ahead of weeds by consistently pulling them when they're young and have not set seed. Make it even easier by topping areas that are weed prone with plenty of mulch to smother them.

With spring rains subsiding, start adjusting your watering schedule. Trees, shrubs and perennials do best with about one-inch of water per week. This can be by irrigation system or by hand–just do it! And, annuals typically have shallow roots and can dry out quickly. Check them daily now and twice daily a month from now!