With summer in full swing and the porch and garden on full display, it's time to get street smart. We have simple, inexpensive, totally do-able ways to bump up the bada-bing appeal of your curbside spaces. All of these can be done in just a few hours. Not only making the place feel clean, fresh, and ready for company, but also adding a hit of personality too. (We'd love to hear your ideas for easy curb appeal projects–leave a comment!)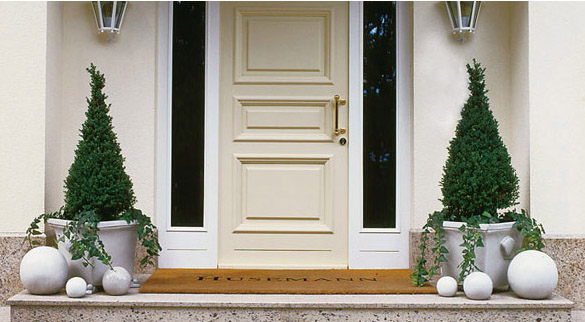 Start with a New Doormat
Swing by any home improvement or home goods store and pick up a new doormat. It brings the front porch together, introduces texture, and connects the outside with the home's interior.
Select one that's as close to the entire width of your door as possible including sidelights. A too small mat appears lost in the space. Or ditch the doormat entirely and opt for a larger rug made for exterior use.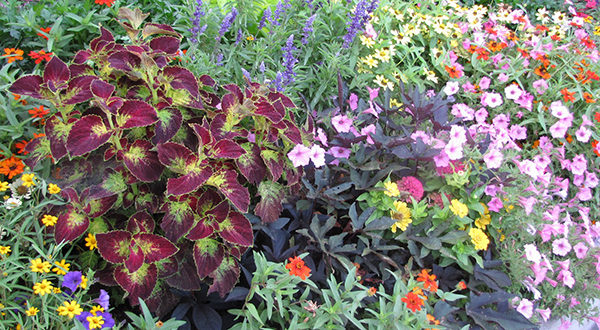 Add Annuals
Right about now, early summer perennials are fading (or will soon be). You may have some bare spots in need of a shot of color. Revive beds, borders, and containers with fresh, flowering annuals and great foliage plants. For instance, coleus, plectranthus, cannas and other tropicals.
While this is a multi-color floral fantasy, you can also choose a simpler scheme. Do so by selecting a single hue: when it doubt, choose white.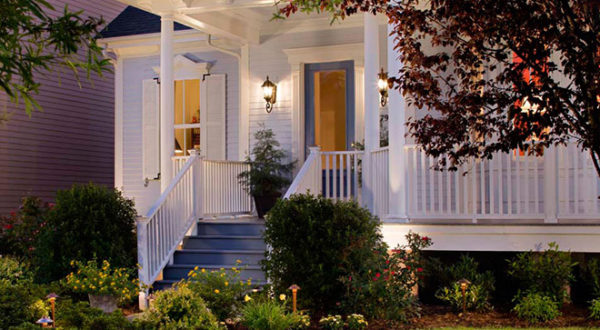 Light the Way
Swap out tiny front door sconces with larger lights. Add a statement-making pendant light, or tuck recessed lighting beneath the eaves. Cafe lights strung along the porch front or wound into trees adds magic. Install solar pathway lights (new technology has made them brighter) and place spotlights under spectacular trees.
If you're unsure about what size fixtures to purchase, this is a great tutorial.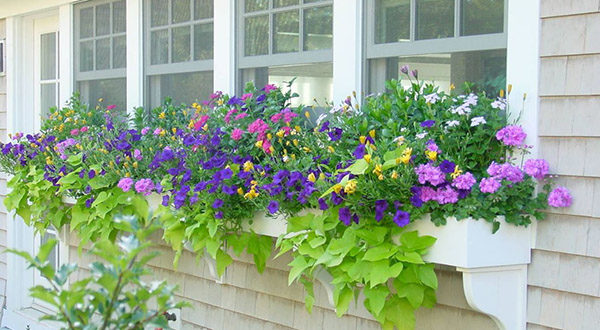 Concentrate Color with Windowboxes
There's something really special about windowboxes. Because you're not concerned with 360 degrees of interest, window boxes allow you to easily channel your inner Monet. And, create painterly vignettes.
To get all-summer interest, add long-season charmers such as sweet potato vine, summer snapdragon, and verbena. No windowbox? Try a hanging basket.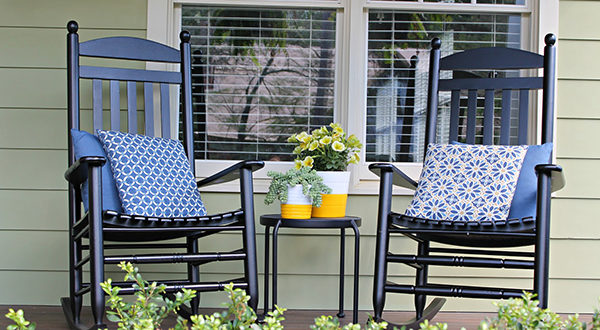 Add Inviting Seating
There's a seating solution for just about every size front porch. From a patio furniture suite to a built-in bench tucked against a house wall. Your options are only limited by your imagination. Try a suspended swing that makes good use of the depth of a longer porch. Or, this sit-a-spell pair of painted rockers with (slightly) mis-matched cushions.
Super tight space? Use simple 3-ft shaker-style bench.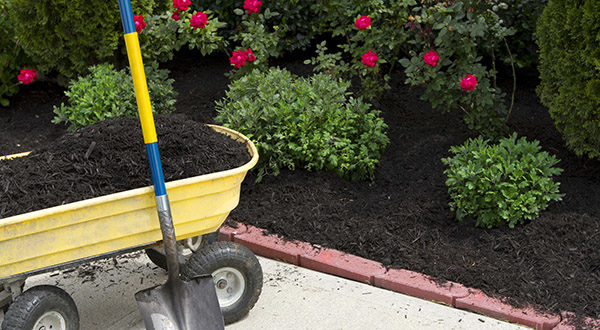 Our Best 30-Minute Fast Fix
A thick, dark layer of fresh mulch is the best answer to make any garden look richer and more polished. It distracts from weeds you don't feel like pulling or bed edges that are less than crisp. Or, a pause between waves of flowers. One 2-cubic-foot bag of organic mulch covers about 12 sq. feet and goes down pretty quickly.
New to mulching or need a refresher? Watch this video.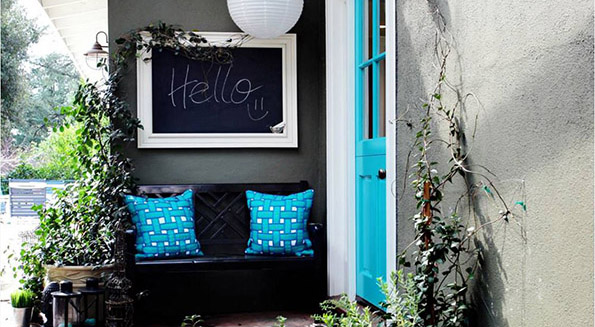 Don't Forget to Accessorize!
Shabby chic, flea market mirror on a fence? Watering can in a zippy color? How about a framed chalkboard for summery thoughts? Colorful, fun, playful touches such as these say "this is MY home." They also go a long way toward adding dimension and depth to a front yard or exterior walls.