Lagerstroemia indica x fauriei 'Natchez'
Pronunciation: la-ger-STRE-mee-a IN-dih-kuh fa-ru-EE-i
SKU #00899
OVERVIEW

| | |
| --- | --- |
| Description | A large shrub or small tree with smooth, dark, cinnamon brown, exfoliating bark. Glossy dark green leaves turn vibrant orange-red in fall. Panicles of pure white, soft-textured flowers bloom all summer. Makes an excellent specimen, accent or group planting. Deciduous. |
| Light | Full sun |
| Watering | Water deeply when soil is dry. |
| Blooms | Summer |
| Mature Size | Moderate growing; reaches 20 ft. tall and wide. |
CARE

| | |
| --- | --- |
| Care | Thrives in average, well-drained soil. Water deeply, regularly during first growing season to establish an extensive root system; reduce frequency, once established. Feed in early spring. Thin young trees late winter to early spring; leave 3 to 7 main trunks or canopy branches. Remove suckers from the base of older trees. |
This Plant's Growing Zones: 6-9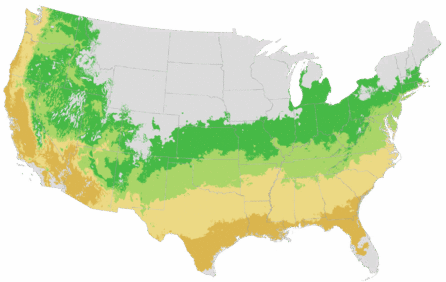 Your USDA Cold Hardiness Zone: 7
Good to grow!
Be Inspired
Buy Online
Your plant(s) are estimated to ship to Tennessee on or around February 18th, 2023, depending on weather and garden center orders. Because all plants respond to weather and other conditions while growing, we can not guarantee a ship date. We will only deliver plants once they meet our rigorous quality and size standards, and only when the garden center schedules a delivery. Thank you for your patience.
Buy Locally
This plant may be available in these stores:
Due to the seasonal nature of plants, availability at your local garden center is not guaranteed. Give them a call before visiting.
More stores near you >