Life is full of trade-offs. However, nothing says you can't have a glorious, lush, and totally interesting garden while also using less water. Shrubs are an ideal place to start. There are plenty of stunners that do just fine with the occasional deep drink. Here are eleven we truly love and recommend.
(This is not just for the droughty Southwest. Planting waterwise cuts down the water bill. Plus, plants that aren't naturally too thirsty saves you from hauling hoses all season, too. It's all good.)
What: Big feathery summer plumes and dark, dramatic foliage. (Light one is Golden Spirit Smoke Tree.) Zone: 4 – 8
Best Feature: Performs even in rocky, infertile soils! (Full to partial sun)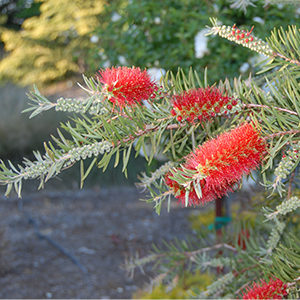 What:  Prolific long-blooming flowers attract hummingbirds to the garden in droves! Full sun. Zone: 8 – 11
Best Feature: Maintains its compact size with little to no pruning (yeah!)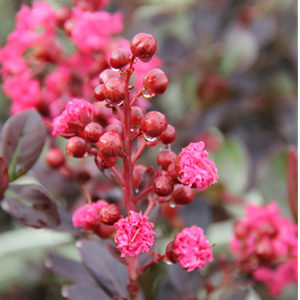 What: Small shrubby stature that brings the vivid late summer color into containers, beds, and borders. Full sun. Zone: 4 – 9
Best Feature: Extremely cold hardy.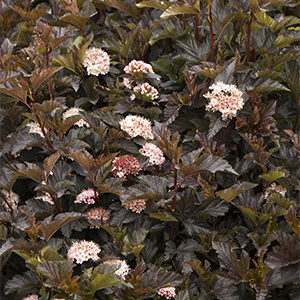 What: Striking burgundy-plum foliage and showy pink spring flowers. Partial to full sun. Zone: 3 – 8
Best Feature: Compact form is useful in borders, low hedges, or massed as a color bomb.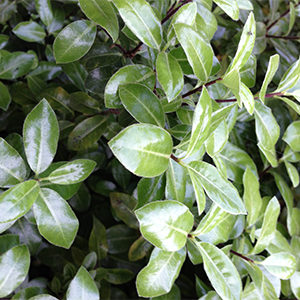 What: Even-growth and dense habit yield a near-perfect shrub for hedges, parterres, and as edging for walks and entries. Full sun. Zone: 8 – 11
Best Feature: Great sub for small-leafed boxwood in warmer climates.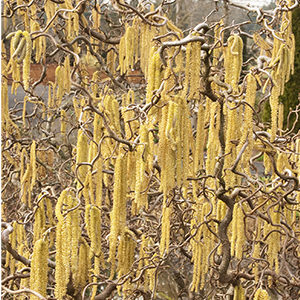 What: Seriously? Check out the gnarled and twisted branches followed by showy greenish-yellow catkins in winter. Full sun. Zone: 3 – 9
Best Feature: Fun, fabulous container plant.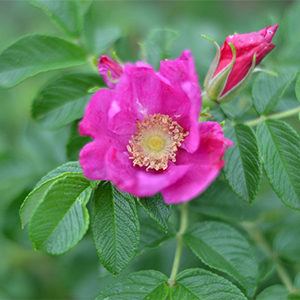 What:  Purplish-red flowers, bright red hips, glossy foliage. Classic for a reason! Full sun. Zone: 3 – 9
Best Feature:  Fine prickly hedge for hot, windy locations; also excellent for seaside planting.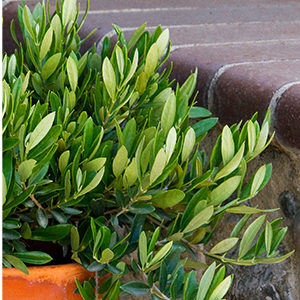 What:  A small olive with all the Mediterranean look and feel without the size or the fruit. Full sun. Zone: 8 – 11
Best Feature: Designer's dream! Formal hedge, specimen shrub, topiary, or single trunk tree.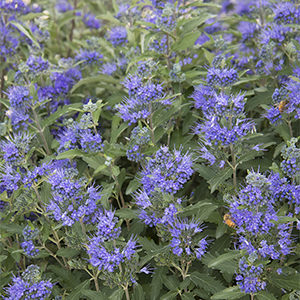 What: Highly fragrant, rich-green foliage on a rounded shrub that's smothered in striking deep-blue flowers. Full sun. Zone: 5 – 9
Best Feature: Billows of fall blooms.
What: When you need a tall flowering beauty that loves hot sun and reflected heat, here it is. Full sun. Zone: 9 – 11
Best Feature: Blooms intermittently throughout the year in warmer areas.
What: Color-morphing conifer! Bright-green and gold-splashed in summer, bronze-and-purple tinged in winter. Full sun. Zone: 3 – 9
Best Feature: Showy and durable groundcover.