Right about July the garden is bursting at the seams with loads of flowers and lush growth, but it's also the time when many plants are pretty needy. Feed me. Water me. Weed me. Mulch me. On it goes. How about a few that just do their thing without much input from you. Sound good? Here are a group arranged by mature size, so you can layer them into existing plantings or start from scratch.
Need more choices to fit a specific location? Just drop us a note in comments and we'll get back to you with ideas.
Showy perennial is excellent for mixed borders, flower beds and patio containers. Thrives where summer nights remain cool. Up to 2′ tall and wide. Full sun.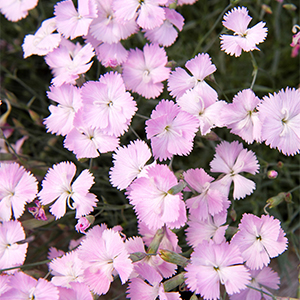 Fragrant flowers on an excellent rock garden plant, border edging, or groundcover. Drought tolerant when established. Up to 1′ tall and wide. Full sun.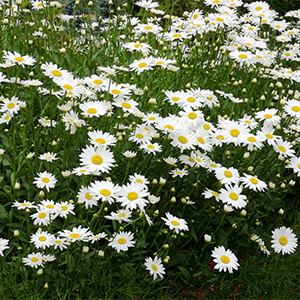 Excellent in sunny borders and in containers for patio or landscape accents. Foliage reaches 1′ tall, 2′ wide; flowers reach up to 3′ tall. Full sun.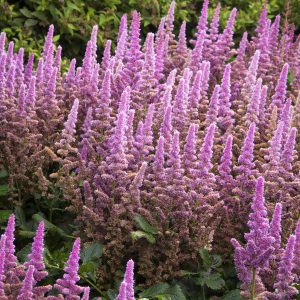 The Visions series tolerates drier soils than other Astilbes (all of which are pretty unfussy to start with). Up to 2′ tall and wide. Full shade to partial sun.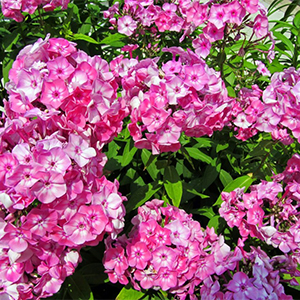 This series tolerates drier soils once established. Compact, hardy, and disease resistant. Up to 2′ tall and wide. Full sun.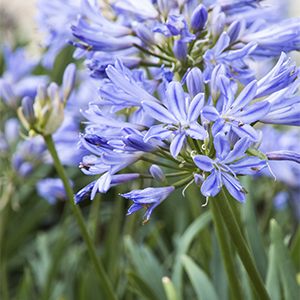 Rarely sets seed pods, resulting in a longer bloom period. Splendid along pathways, or in groupings and mixed containers. Blooms up to 24 in. tall. Partial to full sun.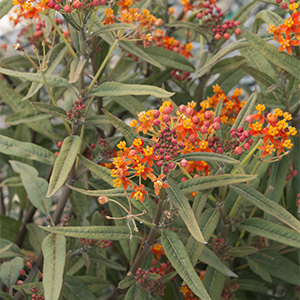 This easy care, well-behaved plant needs little attention and provides wonderful color. Tolerates poor, unimproved soils. Up to 3′ tall, 2′ wide. Full sun.
LARGE BACK OF THE BORDER TYPES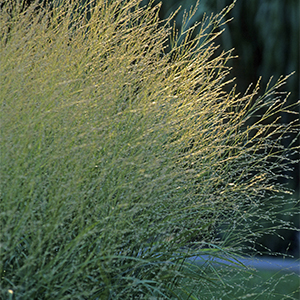 Spikes of tiny purplish flowers rise above the foliage clumps, nearly shimmering when back-lit by the sun. Up to 8′ tall, 4′ wide. Partial to full sun.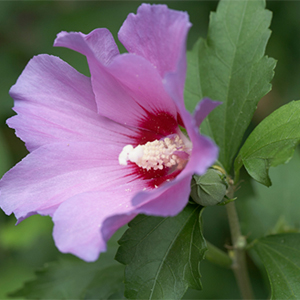 Produces little to no seed, which means an abundance of nearly continuous flowers over a long bloom season. Up to 10′ tall, 6′ wide. Partial to full sun.
So much oomph, so little fuss. Adaptable when established; tolerates wet, poorly drained soils. Upright stalks quickly reach 5′ tall, forming clumps to 4′ wide. Full sun.