Create a Scented Patio with these Plants (Z: 8 - 11)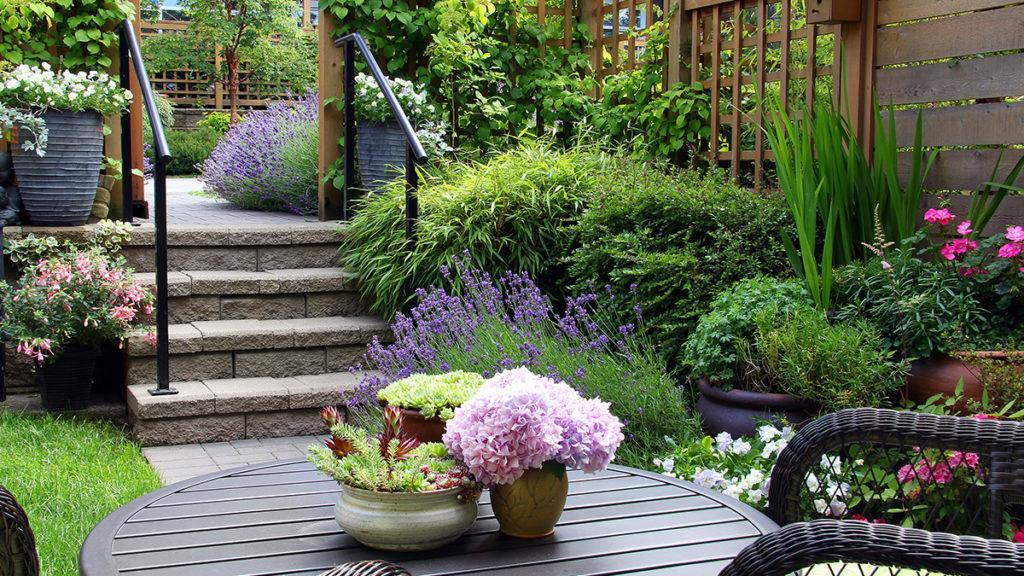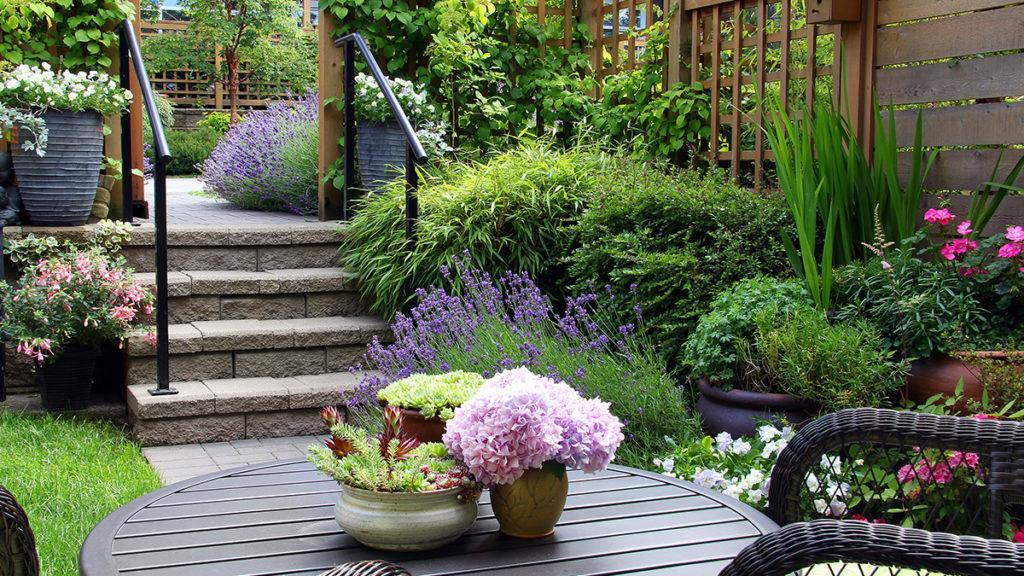 A patio is a perfect place to grow scented plants because it's a spot you're sure to sit for long enough to really appreciate the fragrance.
To get the most out of your perfumed patio, you'll want to use a variety of plants with a long or nearly continuous bloom, or those that bloom in succession throughout the season so there's always something scented the air. Go one step further by adding in a few plants that are especially fragrant at twilight and into the night.
Where to begin?
Clad fences and walls with climbers so you'll have fragrance that swirls around you.
Build beds with medium sized shrubs and perennials that bloom in sequence for a custom fragrance mix throughout the season (such as roses + butterfly bush + orange blossom).
Line paths or edge decks and patios with smaller shrubs or a swath of lavender or rosemary that will release fragrance as you brush by.
There are plenty of really great plants that are ideal for scenting a patio. Here are just a few of our favorites. (Check out this post for other plants that might work in your zone. Not sure of your zone? Map here.)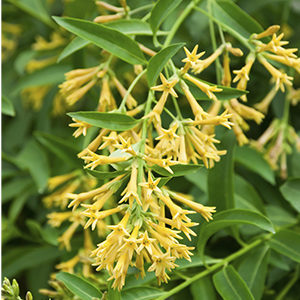 When jasmine has wrapped up blooming, this comes into flower, scenting the night air with a mysterious fragrance that's flowery and fruity all at once. Use to fill a corner, but thrives in containers, too. Partial to full sun. Zone: 9 – 11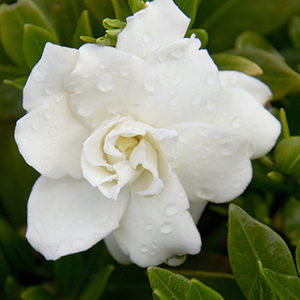 Nothing compares to the intoxicating fragrance of gardenia late in the afternoon, but maybe you need a smaller size for a container or to edge a patio? This is a dwarf studded with petite white flowers. Up to 1 ft. tall and 3 ft. wide. Partial to full sun. Zone: 8 – 11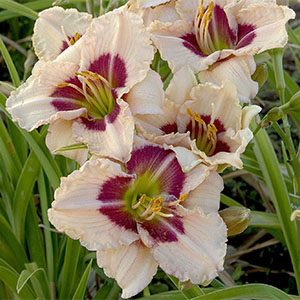 Sweet treat for the garden with fragrant three-inch bicolored blooms on tall stems above dense clumps of slender, green foliage.Use in borders and containers (we love this with Russian sage or catmint). Waterwise once established. Full sun. Zone: 4 – 11
Delicious rose-coral flowers with white and deep pink accents bloom in early summer, filling the garden with a sweet fragrance until fall. Adds cottage charm to borders. Full sun. Zone: 3 – 9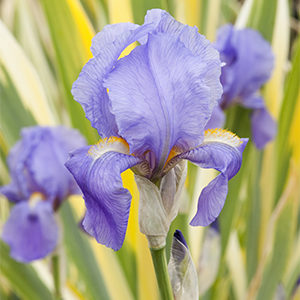 There's no mistaking the violet scent of a sweet iris. It's a popular basenote in many fine fragrances, and in the garden it adds an earthy, almost watery note that's magic with herbals such as rosemary. This variety has striking foliage, too. Partial to full sun. Zone: 4 – 9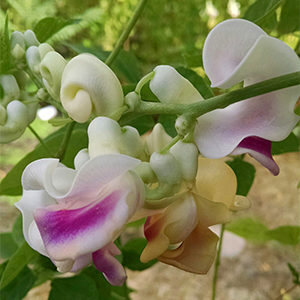 Unfortunate name for a really awesome summer-blooming fine. Redolent with a hyacinth-like fragrance from curled flowers in distinctive shades of lavender, white, and creamy yellow. Twining habit is perfect for covering fences. Partial to full sun. Zone: 9 -11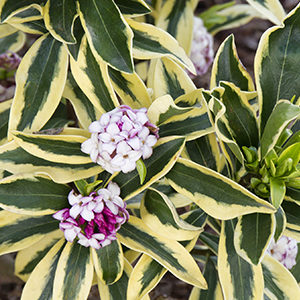 In early spring this small shrub opens to white, sweetly-fragrant flowers above variegated foliage. Ideal around patio and deck edges where its scent is enjoyed up close. Up to 3 ft. tall and wide. Full shade to partial sun. Zone: 7 – 9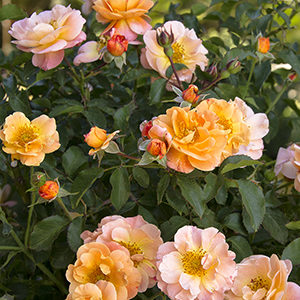 Mass this elegant rose around a patio or tuck into containers flanking French doors for heady rose fragrance that comes on strong as the day wears on. Sails through heat and humidity, too! Up to 30 in. tall and wide. Full sun. Zone: 4 – 10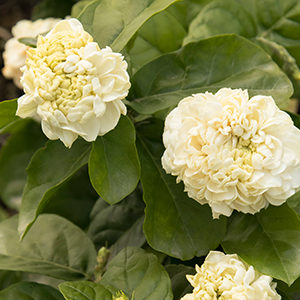 When night falls in the warmest zones, fully double flowers fill the garden with fragrance. Makes a lovely hedge, but try it in a large container set near a patio door or under a window. Up to 4 ft. tall and wide. Partial to full sun. Zone: 9 – 11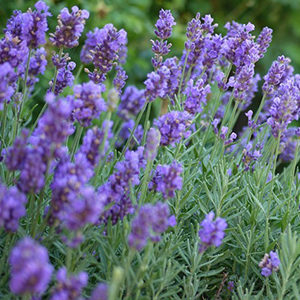 Intensely fragrant, this is a perennial lavender for humid climates. Doesn't die back in the winter and tolerates summer's humidity, too. On a warm summer day, pet it as you stroll by to suffuse the air with rich scent. Up to 3 ft. tall and wide. Full sun. Zone: 5 – 8