Last month we shared some ideas for turning mornings at your garden center into something to write home about. Now we're thinking about a night under the stars. When the nursery comes alive with a whole new palette of colors and warmer, softer scents. Early evening is a magical time at a garden center and one that's worth sharing. This is when the bustle of commerce has subsided and the heat of the day has passed. Then, the night blooming flowers are beginning to do their thing. Consider hosting an invitation-only event under the stars. (Like they did at Greenwich, CT's beautiful Sam Bridge Nursery & Greenhouse shown here!).
Keep it simple:
Turn on some music, serve up a signature cocktail (every garden center has at least one mixologist on staff–trust us, we know!), and use this intimate, quiet time to give a hands-on demonstration of something fun and easy.
Popular topics probably include how to pot up succulents, how to freshen up mixed potted planters, creating a barbecue herb garden in pot, etc. Nothing hard that requires taking notes! Just some time with you, learning, creating, and sharing.
A small take home gift is nice, but actually most customers will probably prefer the gift of you just walking them around the gift shop or book shelves offering ideas and advice.
And, remember that events like this are tailor-made for social media. Think Instagram stories, live tweeting, or a Facebook image gallery.
To get the party started, here's a recipe for a refreshing summery cocktail (very Instagramable) from

 

Food and Wine magazine

 

that we (highly) recommend.
Blueberry and Bitters Margarita (so cool, so fresh, so easy!)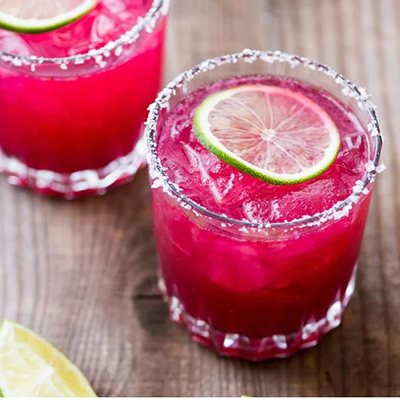 1/4 cup fresh blueberries
1 ounce (2 tablespoons) fresh lime juice
4 ounces (1/2 cup) reposado or añejo tequila
1 1/2 ounces (3 tablespoons) Simple Syrup
Few dashes orange bitters
Ice
Kosher or sea salt for rimming the glass
Rub rims of glasses with a lime wedge. Swirl rims through a small pile of kosher or sea salt to salt them. Add ice cubes to the glasses. In a cocktail shaker muddle the blueberries and lime juice until the blueberries are pulverized. Add the tequila, simple syrup, bitters and a handful of ice to the shaker. Add a left over rind or two from the limes. Shake vigorously for 15 seconds, and then strain into the salted glasses. Image: Todd Porter & Diane Cu-Porter
We know its a busy season and by 6:00 pm you're done for the day. You'll be wanting to do this once a week! Especially when you see how excited your customers are to experience the sounds, sights, and scents of the garden center.