If you're looking for alternatives to all the mums and ornamental cabbages filling nursery shelves consider these ideas. Try revamping existing planters, or freshly filling them, with plants where foliage is the star. They'll look fabulous up to the first hard frost (or through the winter in more temperate regions). Also, they'll provide an autumn feel while looking distinctive and different.
Here are a few of the ideas we've found to get you inspired.
Refresh a tired container by pulling spent annuals or perennials (replant elsewhere for the winter!), and adding something with fall-ish color such as Marmalade coral bells.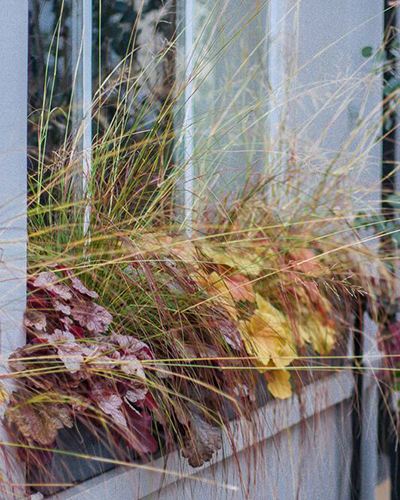 Two-Plant Wonder
How effective is this mini-meadow in a narrow windowbox! All of these will outgrow the container and need to be moved. However, this colorful combo of coral bells and ornamental grasses provides a kinetic snapshot of all things autumn.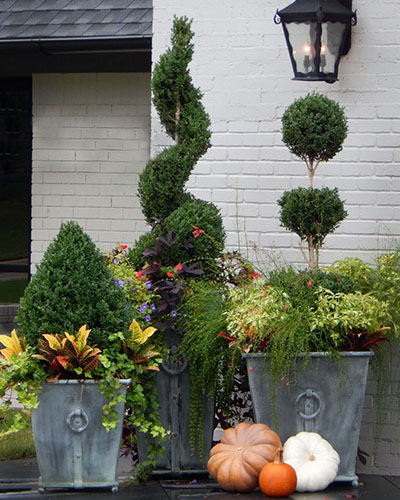 Build On What You Have
Topiary, such as these junipers, are so worthy of the investment. They look good year round, and provide a foil for all kinds of billowing plants tucked under them. Grasses, vines, crotons, ivies, you name it and it'll probably look good here.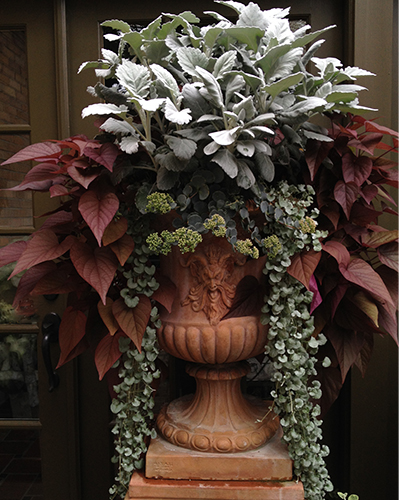 Fall Formal
While fall is so much about the rustic look of harvest, there's room for an elegant take on these season, too. Adding a fall blooming sedum to this planting of dusty miller, Silver Falls dichondra, and potato vine confers the warmth (and the frost) of autumn.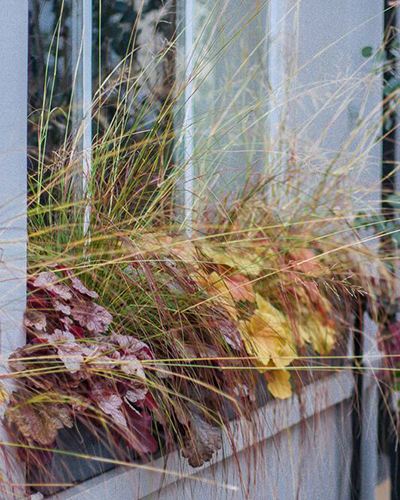 Country Fair
Of course, a farm-fresh container is always going to look great in fall! Summer's Gaura is still hanging on, but it feels fresher and more seasonal with the addition of ornamental grass, Wood's Blue aster, and a purple sage.