Many flowering perennials that were looking a bit wan in the heat of summer will snap back now. Especially with September's cooler days and nights. The garden is also overflowing with other late season goodies such as berries, fruits, and all kinds of foliage. In warmer zones, tropicals are living it up in the heat of early fall. What a great moment to gather up the best of the garden. And, enjoy the season for just a bit longer.
Here are ten flowers that look exceptionally lush right now and a few arrangements to get you thinking!
Goldstrum black-eyed Susans are the star of the early fall arrangement of blooms. Cut and tucked into a group of bottles. Clipped branches of berries and a few other flowers add loads of texture. It just doesn't get any easier than this!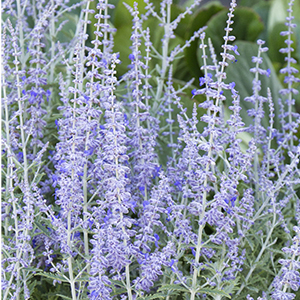 Due to its improved and more compact form, this Russian sage doesn't topple as it grows. The sturdier stems are ideal for adding movement to cut flower displays.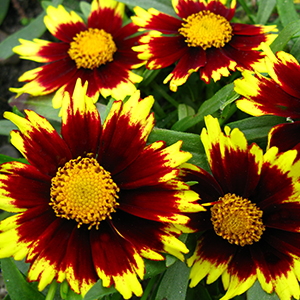 Tickseeds are long-blooming perennials that come in a range of colors, shapes, and forms. We love this one for its compact habit and huge eye-popping blooms.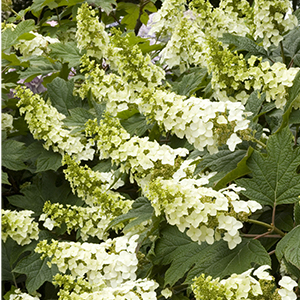 It has been blooming since midsummer and by early fall, these shrubs are nearly laden down with cone-shaped floral clusters. They'll begin to tinge pink soon.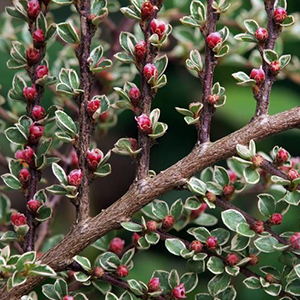 We love the flowers on this one, but it's the foliage that really grabbed us. Pair with variegated ornamental grasses for a mix that's warm and cool at the same time.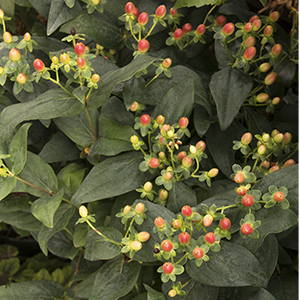 While it flowers in spring, fall is when this shows its richly-colored berries. Every arrangement seems better when it has a bit of texture such as sprigs of this one.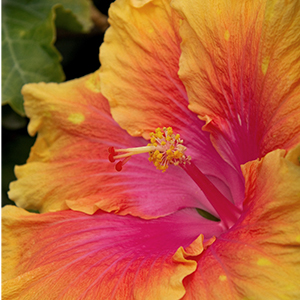 While limited to the warmest zones, hibiscus continue to bloom like crazy. There are many palettes from which to choose, but this color-combo is just so "autumn"!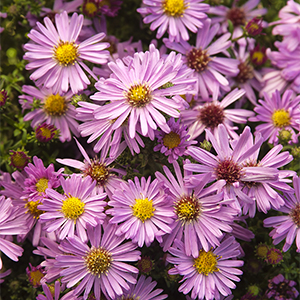 An American native, it can look formal or cottage depending on the design of your arrangement. In the garden, its dwarf habit is ideal for perennial borders or for edging.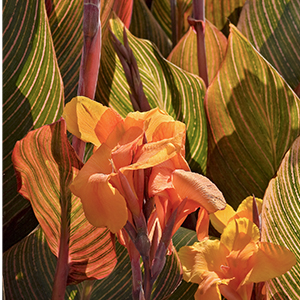 Tropicanna® Canna
Zone: 7 – 10
In warmer zones or where frost is still weeks off, this sensational beauty adds autumnal color with a tropical flair. Use leaves and/or flowers in arrangements.
True garden gem that blooms non-stop from early spring until frost. Just stunning when massed in a border. Adored by butterflies and hummingbirds.
NEED SOME INSPIRATION? 6 ARRANGEMENTS WE LOVE.
Fading blooms of mophead hydrangeas (leave flowers on the plant and allow them to age naturally). Mix these with frothy snipped flowers from astilbe and stems of 'Autumn Joy' sedum. This will make a simple, pretty tabletop display.
While this features peonies, you could just as easily use the last roses of summer or a few late-season hydrangeas. (These in bloom in Australia in late September). Mixed with leaves, grasses, and berries, it's got all the colors of fall.
Grab the clippers and explore all four corners of the garden. Create an arrangement that's just a bit wild and untamed. Foliage from ferns, Solomon's Seal, bleeding hearts, and hosta mixed with bits of flowers and branches of berries. We would love this on an outside dining table.
On the more formal side, a pedestal vase overflows with late summer bloomers. This includes rudbeckia, cosmos, zinnias, and and foliage from scented geraniums, baptisia, and bleeding hearts. The trick here is to mass flowers for impact. We see this on a sideboard or dining table.
While it's true this is about flowers to pick in September, foliage is also looking good right now. Especially from plants grown in some shade. Ferns, begonia, scented geranium, whatever you have!
Just the perfect cottage bouquet for September, right? Bee balm, milkweed, yarrow, verbena, veronica, and black-eyed Susans in a enamel pot is both a charming and long-lasting display.