With their high-impact featherlike textures, billowing silhouettes, and delicate seed heads, ornamental grasses are stars of the autumn garden. Colorful, hardy, and easy to maintain and with sizes ranging from dwarf to towering. No garden should be without at least a few of these delightful plants.
While most provide multi-season interest, here are 5 that look especially great in September.
Begins blooming in midsummer and continues right into fall. This allows even cool climate gardens to be graced with its full beauty. Up to 5 ft. tall and wide; plumes to 7 ft. tall. Full sun. Zone: 5 – 9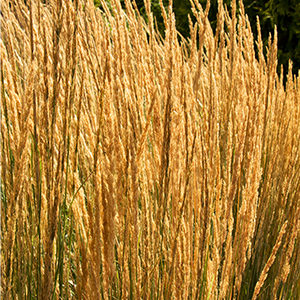 Beautiful foliage with very tall, red-brown, feathery summer plumes that turn a rich gold color in fall. Sterile, doesn't produce unwanted seedlings. Full sun. Up to 2 ft. tall and wide; flower stalks up to 6 ft. tall. Zone: 4 – 9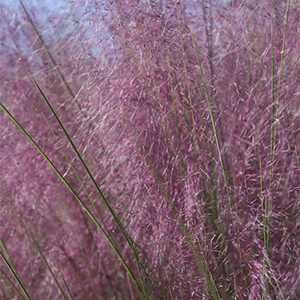 Glittering clouds of vivid purple plumes lend rich color to the garden from late summer to fall. Plant where flower plumes can be back-lit by the afternoon sunlight. Up to 3 ft. tall; flower spikes to 4 ft. tall. Partial to full sun. Zone 7 – 10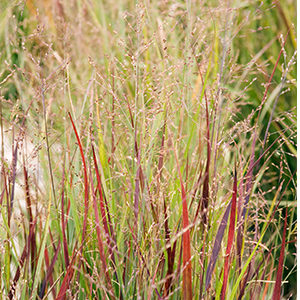 Metallic-blue blades topped by airy pink-tinged panicles and brilliant foliage in fall. This distinguishes this carefree native grass perfect for a wild garden or meadow. Winter food for birds. Up to 3 ft. tall and wide. Partial to full sun. Zone: 4 – 9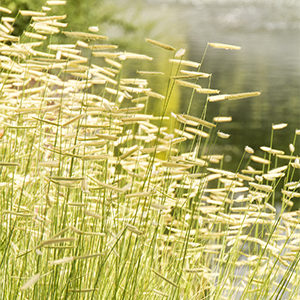 This rugged-but-glam native North American grass features blue-green foliage and striking, flag-like summer-into-fall flowers on stiff, weather resistant stems. Up to 3 ft. tall and wide. Partial to full sun. Zone: 4 – 9
More? Here are a few for very cold and very warm zones.