Everyone has their own relationship with their garden. For some, it is a hobby. For others, it is a passion. Our gardens may be an outlet for our creativity and a refuge from the chaos of our daily lives. Even our version of a home gym.
Because gardening is about sharing, here is what our gardens mean to some of our craftsmen. We hope you will share yours in the comments below!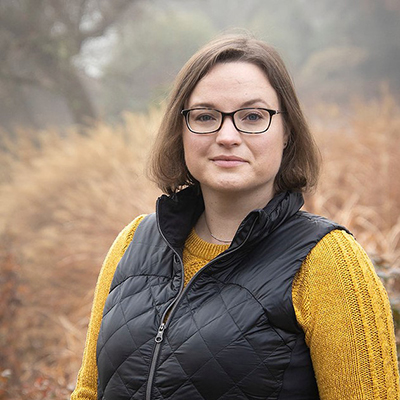 My husband and I moved into our house four years ago, and I have been working on my garden ever since. Often, I stand back and look at it and think "What have I done?"
I do not mean "What have I done to my garden?" but "what have I done to myself?" I should explain that I can be a remarkably lazy person at times. And when you are a remarkably lazy person, gardening can be both a beloved hobby and an absolute chore at the same time.
Example: After I excitedly brought home 20 plants, I realized I had to dig new 20 holes, and add 20 more emitters to my drip irrigation system. Or in fall and winter, when my love for flora has led to a yard full of plants that need to be cut down, trimmed, or pruned, I know I am probably going to have to do it in the winter rain. And then there are the weeds. When my garden was lawn, I could just mow over them. Now they need to be pulled by hand.
So I dig the holes, pull the weeds, and trim the plants. As much as I may complain, I end up enjoying myself. In spring and summer, my plants fill in and bloom and berry, and instead of thinking "What have I done?" I think "Look what I've done!" –Megan, Dayton, OR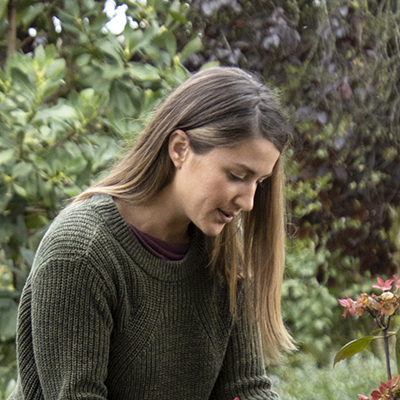 My garden makes me feel indecisive!
I spent my high school and college years maintaining other people's landscapes. Coming home from work, exhausted from beautifying someone else's amazing garden, I would often think about what my garden would be like someday.
In my mind I knew exactly what it would look like. It would be a cutting garden filled with herbs and flowers, a snack track of fresh berries lining the front walkway, and a woodland paradise in the back. I had no doubt that once I had space of my own, planting would start immediately.
Last summer, my husband and I were finally able to buy our first house. My garden dreams were about to come true! And something strange happened. I have not planted anything.
My fixation on a perfect garden caused me to doubt my planting decisions. I have spent the last half a year repeating the mantra that they are just plants and can be easily moved and building the courage to put the first in the ground.
I have finally come to my senses and come this spring. I am ready to dig my first hole and plant my snack track along the front walkway. Or maybe it would be better in the back…  –Georgia, Dayton, OR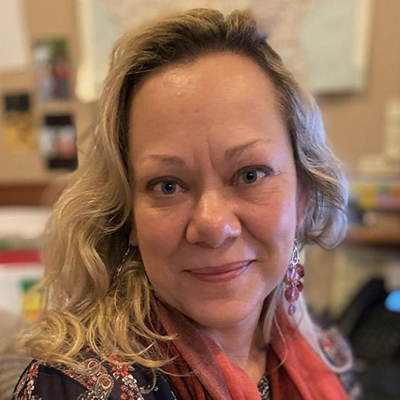 My gardens are my favorite place at home. Whether it is a small spot in a corner, suitable for just one plant, or a larger bed of perennials, shrubs, and trees, I enjoy them all the same.
My fondest childhood memories are of hours spent in the garden with my Grandmother, tending to the many beautiful specimens she cultivated with care. There were so many! Even when I was a young child, she encouraged me to learn the scientific names of the plants.
No matter if it was cutting flowers and branches to bring inside or pulling weeds, it was all part of a bigger, beautiful process. It was creating an amazing outdoor picture. She was an artist in all media, from gardening to watercolor to sculpture. I do not feel I inherited much of her traditional artistic talent, but I did inherit and learn her love of outdoor painting the garden!
I enjoy sitting on my patio, looking at my garden, and imagining all the beautiful varieties I could plant to create a perfect "picture" there. To me, dreaming, planning, and buying plants is as much fun as enjoying the finished project. I like to savor the process and if it starts to feel complete, I can make a new area and start over!
I let my yard be my painting, and my plants, pots, and pathways be my palette! My garden is my creative outlet. –Kelly, Dayton, OR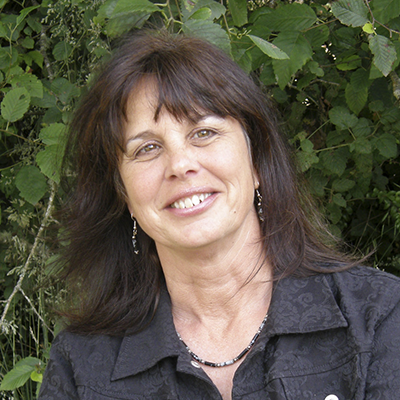 Wherever I live, I have a deep need to create a garden and enjoy the benefits that come with growing plants and getting my hands in the soil. Because I currently I live in an apartment, my garden is all in containers. It is my green sanctuary and extends my living space outdoors while also providing food for pollinators and for myself.
Every year, there is one plant, or several, that needs repotting. A few plants are now so large they are a challenge to maneuver. One example is a Strawberry Tree (Arbutus 'Marina') I rescued from my local garden center because a main branch had been broken. At the time, three years ago, it was less than a foot tall. It has been up potted each spring and now is close to 6 feet tall, with three trunks, and continues to grow.
I look forward to having a place where my beautiful plants can live in the ground, and I can more easily add to my collection. In the meantime, my garden fills me with delight as I observe each plant's annual cycle, learning from each what their needs are in containers and giving them the care I would if they were in the ground. My garden fills my need to enjoy a green space while living in an urban environment. –Liz, Dayton, OR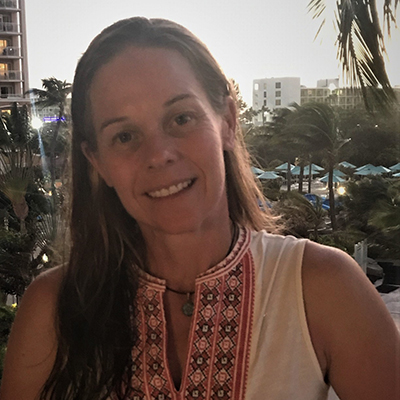 I love my low-maintenance, suburban garden. I live about 20 miles west of New York City. The houses are old and the yards are small. It is perfect for this working mom. I have about 12 minutes of free time each week and I look forward to spending every moment I can in my garden.
That time is therapeutic. I try to stay in my backyard where the neighbors will not see me and my children know if they come near they will be given a garden task.
My backyard has three border gardens. The first is in deep shade under my neighbor's White Oak. A Sunset Glow Clumping Bamboo, is magnificent there in winter when dusted with snow. I also have a Red Beauty® Holly that is loaded with brilliant red berries every fall and winter. Two Enchanted Forest® Gay Goblin™ Pieris come alive every April with bright red flowers. Different varieties of Heuchera, Mukdenia, Helleborus, and Pulmonaria fill in the gaps, contributing winter and spring interest.
The next border gets more sun. A row of Little Gem Southern Magnolia provide privacy and three Spring's Promise Ice Angels® Camellia add color below. Each winter, they remind me warmer days are ahead.
The third is my full sun border, and it is full of color. Three Tonto Crape Myrtles are its foundation. They have deep pink flowers and begin to bloom in July. Flowering shrubs and perennials, including Butterfly Bush, Yuki Deutzia, Phenomenal Lavender, Nepeta, and Coneflower continue to give me and my family pleasure throughout summer and fall.
My garden is a place to get away for just a few moments to collect my thoughts and daydream. –Pier, Fanwood, NJ