Meet the Roses: The New and Beautiful Grace N' Grit™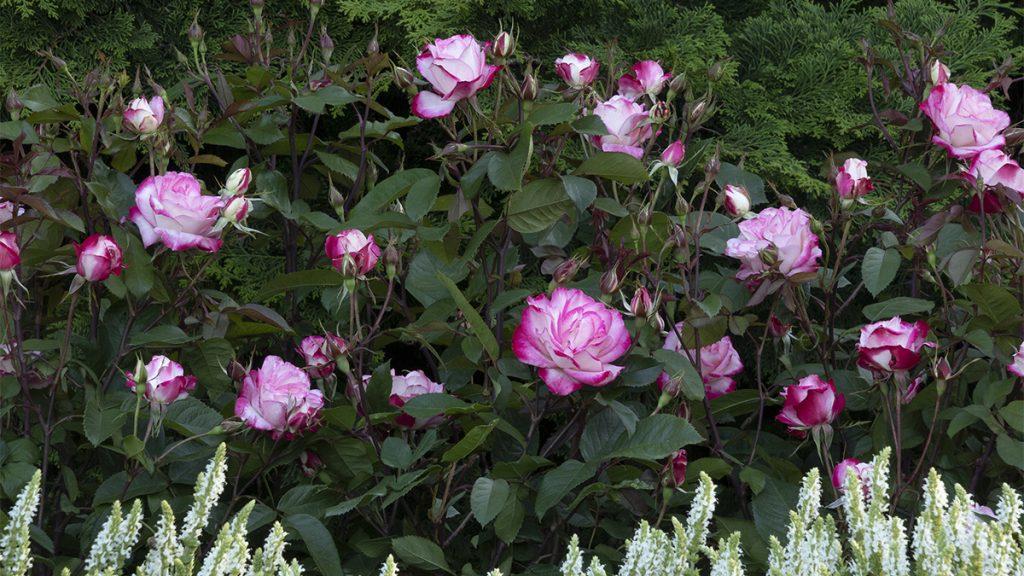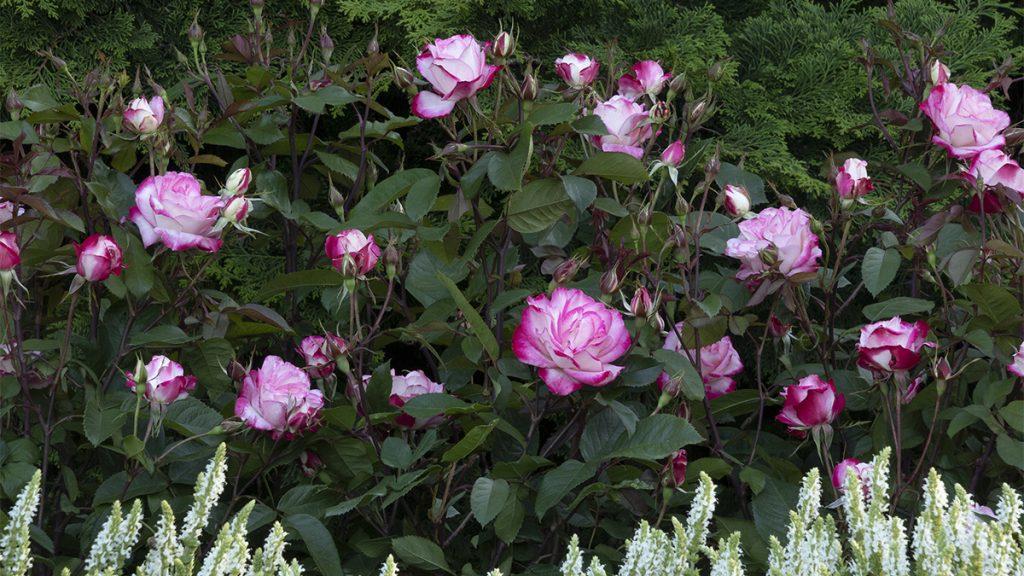 Meet the Roses: Grace N' Grit™
This year we're introducing a new line of beautiful, problem-solving shrub roses named Grace N' Grit™.  Exclusively ours, we think the name says it all!
These own-root*, well-mannered roses, which we grow for you in containers, produce loads of flirty, medium-sized blooms with upright stems that are perfect for cutting (there's the "Grace"). They also have outstanding disease resistance, are self-cleaning, moderate sized, and have been proven to thrive coast-to-coast in heat and humidity as well as dry, hot summers (and there's the "Grit"). You would plant these as with any other container-grown rose (tips below).
If you dream of a romantic garden full of colorful roses but have struggled with diseases in particular and too much fussiness in general, Grace N' Grit™ are the roses you've been yearning for. Here are the four (3 here, plus one above) we are currently growing–look for them at garden centers beginning this year.
*Own root roses are grown from cuttings and so develop their own root system, as opposed to grafted roses where the top and bottom of the plant are different varieties. Own-root roses tend to make fuller, bushier plants and constantly put out new canes from the base that are true to the named variety above.
A perfect choice for making a bright, impactful floral statement in a mass planting, but also one to layer in with existing pink, white, or lavender roses. Cut loads of branches for summertime arrangements.
Choose a site with full sun (at least 6 hours of direct sun unless you live where summers are super hot then offer afternoon shade), decent soil (amend ONLY if poor or very clay), and excellent drainage


Work a handful of bone meal into the deeply dug planting hold and gently place shrub taking care to loosen any large roots that are running circular to the root ball.


Water in well, apply a 2″ layer of good quality mulch pulling back from main stem by 6″ or so.


Roses appreciate 2″ of water per week–do not count on lawn sprinkler to do the job. Either hand water or install a simple drip system.


Dead head in summer for more blooms (here's a quick video)

 

and prune in late winter or early spring depending on your zone.
Ideal to integrate into shrub or mixed borders for solid, long-season color without additional care.


Makes a fine addition to south and west facing foundation beds.


Use in the back of perennial borders to intensify season long color.


Plant in masses or quantities in irregular groups for a large scale cover that blocks weeds.


Great in pairs to flank an entry, steps or gate.


Plant in mass to create a low, semi-formal hedge or to clean up unattractive paving edges around porches and patios