Okay so it's not even the first day of summer. However, now is actually the best time to plant with an eye toward the end of the season.
By August, the garden is beginning to fade, but there are plants that come to life right about then. Some of these will bloom now and continue to frost; others are later bloomers ideal for early September.
Slip a few into beds, borders, or containers now for big blooms later when you're ready for a fresh fix.
Look for double, deep pink blooms from late summer into fall. Provide late season food for butterflies. Masses of cut flowers are lovely in arrangements (mix with ornamental grasses). Zone: 4 – 8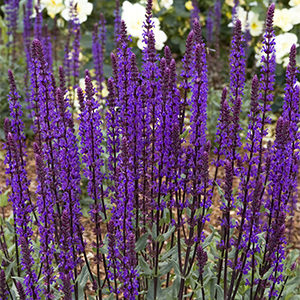 Salvias are stalwarts that sail through heat, drought, and neglect. Come late summer, this one's deep-purple floral spikes and near-black stems add vibrant color. Especially effective when massed and matched against the last of the hydrangeas and roses. Zone: 4 – 9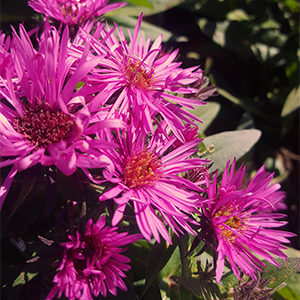 THE classic fall flower but also a must-have late nectar source for pollinators. Tough, compact, disease-resistant, and heavy-blooming with hot-pink, star-shaped late summer and fall blooms. Zone: 3 – 8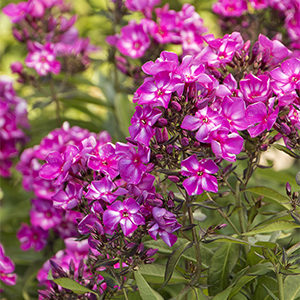 Long-blooming, sweetly-scented, fast-growing, compact, hardy, and disease resistant. So many superlatives! And, the huge, colorful, billowy blooms look so glam in a vase tucked into large leaves such as hostas. Zone: 4 – 9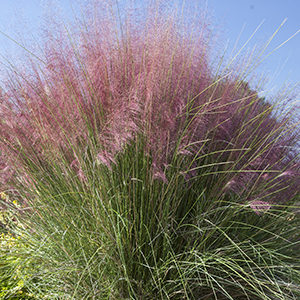 Late summer, when they burst with frothy plumes, is when you're so glad you thought to plant grasses. This one's glittering clouds of vivid purple are especially dazzling when back-lit by the afternoon sunlight. Zone: 7 – 10