Northeast: 5 Shrubs That Look Great in August (Zone: 3-6)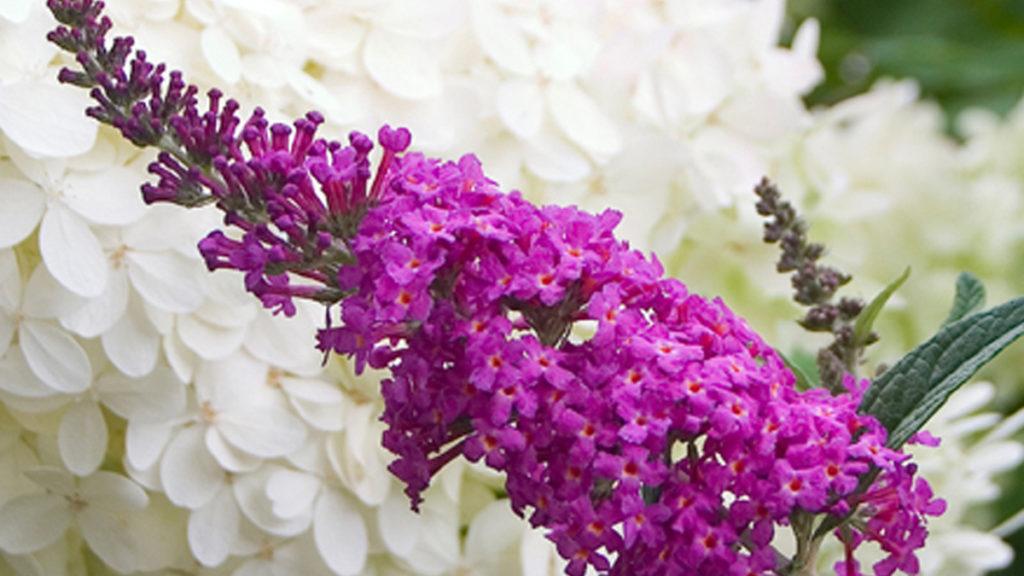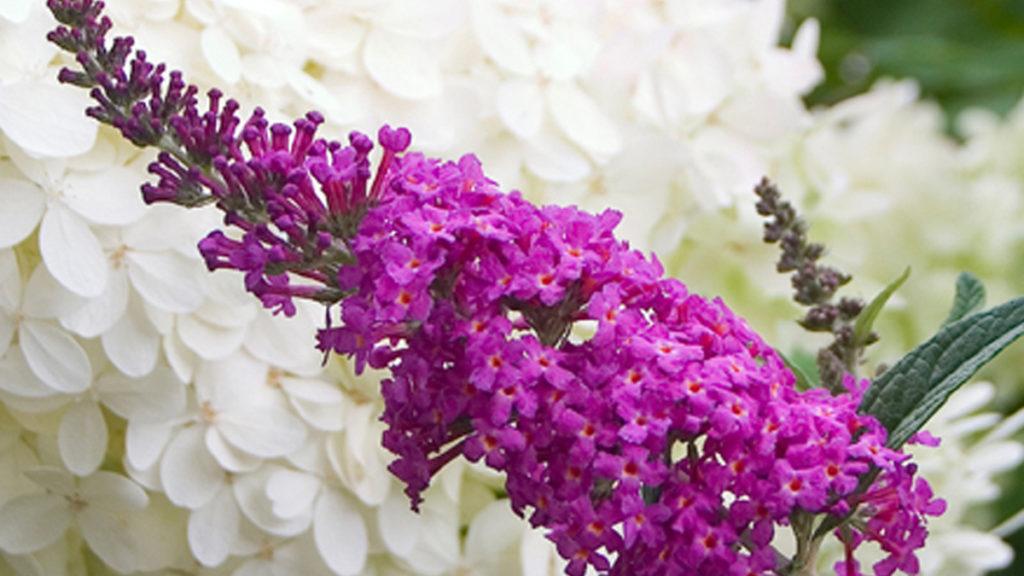 By August, even though the garden is still a riot of flowers, fruits, and foliage, things are beginning to slow down a bit. However, Mother Nature thought ahead to just this moment and gave us some shrubs that hit their zenith this month. (And, with fall planting just around the corner, now's the time to take stock of the garden and with an eye toward spots that need a bit of late summer interest.)
To get you started we asked Monrovia craftsman Lydia Gompper (who's based in our Granby, CT nursery) to give us her picks for 5 shrubs are look great in August in the Northeast. Here's what she told us!
(Plants overlap zones so you might want to check out these posts for more ideas:
Pollinators are still on the wing and this one's remarkably vivid magenta blooms and sweet fragrance draws them in. Great color into early fall. Compact habit and sterile, so no unwanted seedlings. Up to 5 ft. tall and wide. Zone: 5 – 9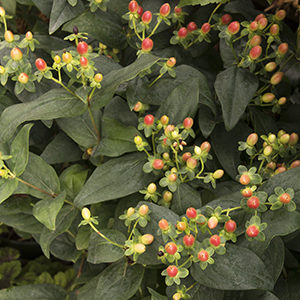 Attracts butterflies and birds, has foliage with dramatic color, is easy care…and then, there are those berries on stems just begging to be cut and slipped into a vase. Ideal for borders, containers, or as a large scale ground cover. Up to 3 ft. tall and wide. Zone: 4 – 9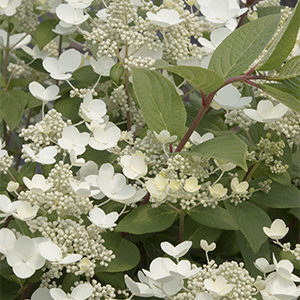 As mophead hydrangeas wind down, panicle varieties ramp up. This one blooms mid-summer and again in late fall. Look for the tree-form of panicle hydrangeas which are true statement pieces. Up to 8 ft. tall and wide. Zone: 3 – 9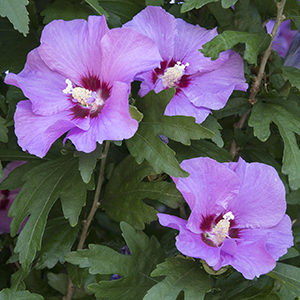 From coastal garden to city courtyards, this compact, deciduous shrub sets abundant and near-continuous flowers with a longer bloom season and little to no seed production. Makes a great privacy screen. Up to 10 ft. tall and 6 ft. wide. Zone: 5 – 9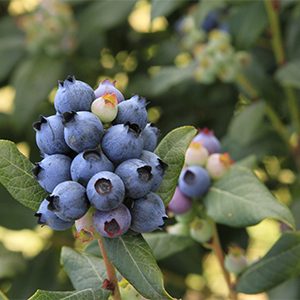 Say what?? Blueberries in August? Produces two crops, the first appearing in midsummer with a second crop in the fall. The dark green leaves will turn deep-red in the winter, Great for pollinators and birds. Up to 5 ft. tall and wide. Zone: 4 – 8
Tips to Keep the Garden Looking Happy
Keep watering. Especially all those shrubs and perennials which need a deep soaking of about 1-inch of water each and every week.
Keep weeding. Yes, you're over it at this point, but yank them before they go to seed. Not doing so will only buy you problems next spring!
Keep dead heading. Snip spent flowers on annuals, roses, and perennials now and many will reward you with more blooms well into fall.
Keep mulching. Because it helps with both numbers one and and two on this list, and keeps the garden looking clean and fresh even as the show begins to wind down.