There's no need to live with bare spots, bad choices, and missed opportunities in the garden. Fall is the ideal time to take stock of what was an awesome performer (more, please). And, what areas could use a bit of help. Then find and install the plants to make it sing next spring. Here's how to make the most of the month.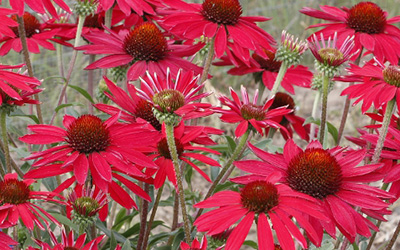 Comings and Goings: Birds will begin their migration soon and that's hungry work. Nothing's better to load up on than goods from your garden. Stop deadheading any flowers or seed heads (coneflowers, grasses, even rose hips) that they'd like to eat. What is not leaving anytime soon are those perennial weeds you've battled all season. Keep on pulling them before they go to seed to avoid pulling hundreds more next spring. (Evolution™ EMBERS™ Fever Coneflower, left)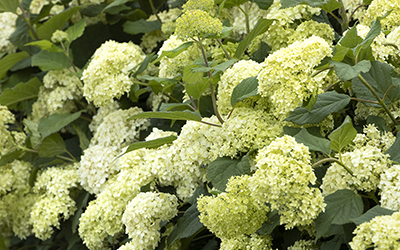 Nourish That Soil: Raid the compost pile and use every last bit of it now. Spread it liberally over the garden once you've done a clean-up. Applied now, it'll break down over the winter to help create soil that's fertile, alive, and healthy. It also a great time to apply a fresh, thin layer of well-rotted manure to flowering plants. (Such as roses, hydrangeas, and lilacs.) Your plants will thank you for it next spring. (Seaside Serenade® Bar Harbor Hydrangea, left)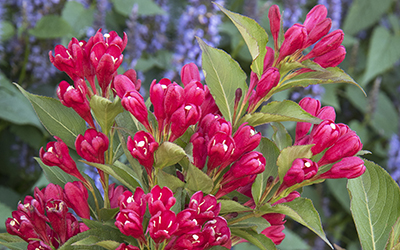 Fall for Shrubs (and trees): Fall is the perfect time to plant new trees and shrubs. Cooler days and nights but still warm soil encourages them to establish big, healthy root systems. Come spring, they'll focus on growing and flowering, instead of rooting in. Just be sure to keep those newly planted lovelies well watered until the rains come. In the South, wait to plant trees until the high heat subsides (hopefully October). Elsewhere, you're good to go. (Crimson Kisses™ Weigela, left)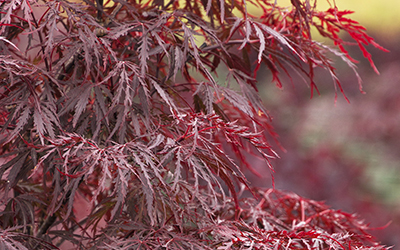 Does It Ever End?: Yes, we're coming to the close of insect and disease issues, but we're not off the hook just yet. Continue to watch for insect, slug and snail, or disease damage and take the necessary steps to control the problem. Rake up any diseased leaves and dispose (do not add to compost pile) to preempt problems next year. As always, there's never a "bad" time to remove weak, broken or spindly shoots. Grab something pumpkin spice and clean up! (Red Dragon Japanese Maple, left)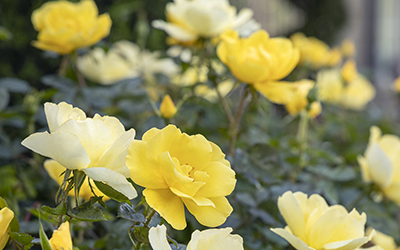 Rosy Outlook: Many modern varieties of roses are coming into their second spring. With the promise of a big bloom in October or November. If you didn't prune last month, do that now. Cut stems back to the first or second set of three leaves or about 1/3 of their total length. Think of it like cutting roses for a bouquet, and you'll get the length right. This will encourage new growth and buds to develop. (Grace N' Grit™ Yellow Shrub Rose, left)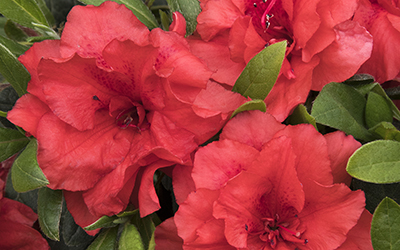 Feed Me: It's time for the second annual feeding of azaleas planted in the ground. (The first was in spring–make a note!). Keep them well watered and give them a light feeding. Use an organic acid fertilizer like cottonseed meal or an azalea/camellia mix. Take care not to disturb the soil around the plant. Just lightly scratch in the fertilizer. (Double Shot® Salmon Azalea, left)
Mark Our Words: Take some time to mark locations of herbaceous perennials now as they're beginning to fade. This can help to avoid either forgetting what they are and/or where you put them (it happens!) or stepping on them next spring before they emerge.

Get Out!: Visit a public garden this fall. Beyond the benefit of smaller crowds, you can get so much inspiration and ideas from a garden. One that's no longer leaning on flowers and other bling, but instead is showing you its bones. (Find a local one here.)

Fall is Our Favorite Color: Plant some fresh color. Pansies are chill in a chill. Others like asters and SunBelievable™ Brown Eyed Girl Helianthus are a great alternative to mum-overload. Visit a garden center for lots of choices.