You may have seen these as cut flowers at the grocery store. Although, did you know they're super easy to grow right in your own garden? Fresh, bright, and deceptively tough despite their tropical looks. Peruvian lilies (Alstroemeria) should be on your radar this month if you live in warmer zones (8 - 11).*
Unfussy, they thrive in fertile, well-drained soil in full sun or partial shade. Notably waterwise once established.
B

it of a chameleon, they're fun to design with. They can be country-classy in a cottage garden or exotic in a tropical garden. Plus, they provide seamless but not overly romantic color in a modern setting.

Bred to stay compact, this group (Colorita® ) is ideal to fill pots and windowboxes.
B

loom nearly non-stop from spring through fall, pausing only during the dog days of summer. Then, they'll be back with brilliant fall blooms.

Multiply to form a nice, tight clump. Divided every three years you'll have loads of plants to fill in with or share.
As you begin to plot out your garden, look for places were you need easy color. Pop in a few of this wonderful, fun plant.
*Colder climates–we're not leaving you out here! You can grow Peruvian lily as long as you dig up the tuberous roots after the first light frost. Put them in a peat-filled plastic bag, and store them in a cool, dark place. Order NOW for delivery when the time is right for planting.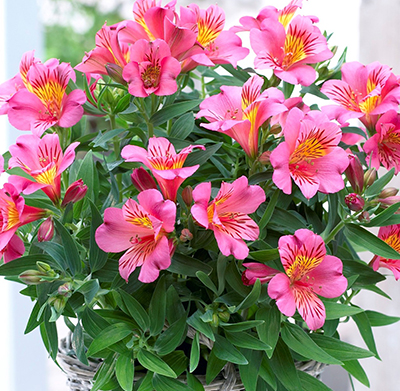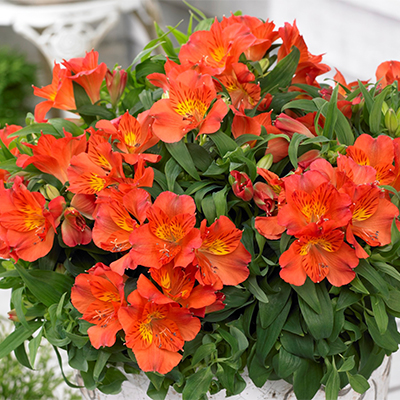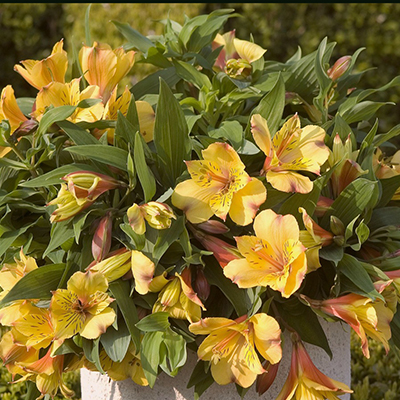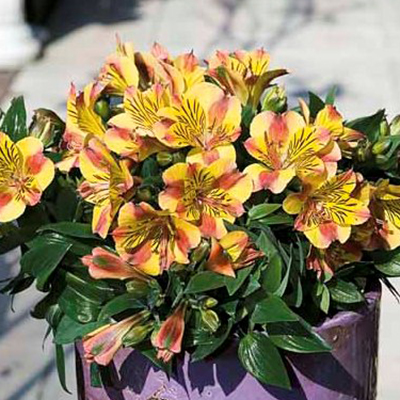 What Peruvian Lilies Prefer
Grow well in enriched, well-drained soils.
Follow a regular watering schedule during the first growing season to establish a deep, extensive root system. In subsequent years, water regularly, when top 3 in. of soil is dry.
F

lowering may slow or stop in hot weather. Apply a thick layer of organic mulch thickly at planting time and again each subsequent spring.

Blooms best when old stems are plucked rather than clipped. Pull the entire stalk out of the ground.
For a neat appearance, remove old foliage before new leaves emerge.
Divide clumps every 2 to 3 years in early spring.