How to describe the intoxicating, haunting scent when this flower unfurls its petals? Floral like jasmine? Heavy like thick cream? Sweet as orange blossom honey? Its fragrance is complex, but its appeal is simple. It takes just a few blooms to fill a garden with hypnotic and alluring scent. They're spectacular when cut for floral arrangements. The fact that they're also easy to grow in warmer zones, is just a bonus.
Prolific, large, sweetly fragrant, velvety white blooms and lustrous evergreen foliage. Zones: 8-11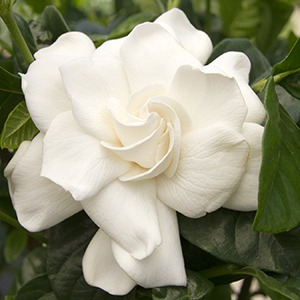 Early-blooming, fragrant, 4 to 5 inch blooms are larger than any other variety!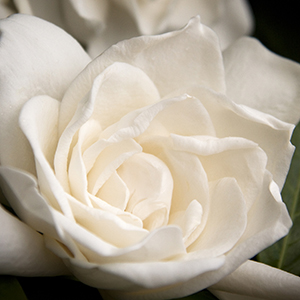 Profuse fragrant white blooms. Grafted rootstock allows it to thrive in poor soils.