It's no surprise that boxwood is America's favorite shrub–it's a landscape and garden designer's dream. Hardy, versatile, and typically fuss free, it looks fantastic in hedges and accents, containers and topiary.
With so many to choose from, how do you select the right one for your garden's needs? It's always helpful to start with your local garden center. However, we asked top landscapers and garden designers from around the lower 48 states. They shared their picks for what works well in their climate. Here's what they told us. (If you don't see your region or you need a specific recommendation leave a comment below. We will be updating this over the next few weeks as more information arrives. Check back!)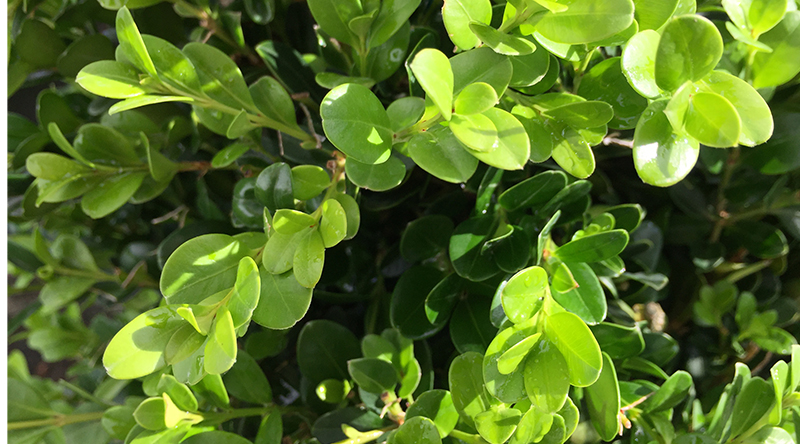 "Winter Gem Boxwood is one of my favorite choices for both accents and edging beds. This shrub holds it's color nicely in the winter months and tolerates the dramatic changes in temperature and humidity that are common in New England. It is also unpalatable to marauding deer, an absolute necessity for many of my clients. Winter Gem takes shearing quite well and is easy to maintain as discrete spheres and cones or as a low continuous hedge."–Andrew Grossman, Seekonk, MA, Andrew Grossman Landscape Design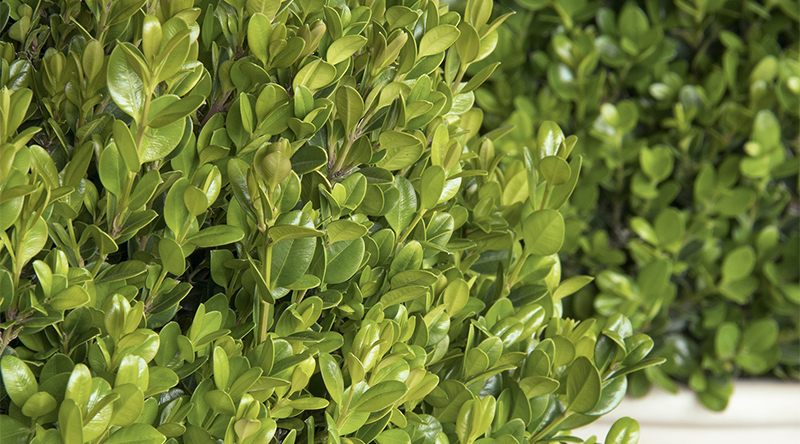 "Our go-to boxwood to create a small hedge is Faulkner Boxwood (shown). It's hardy, keeps its size, and does well in clay soil – which is very important here in Georgia and other places in the South and Southeast. Our go-to boxwood to accent a space is Green Tower® Boxwood; This B. sempervirens is a classic addition to any Southern garden. But note, it doesn't like wet feet, so you may need to amend the soil." — Doug Scott and Holly Brooks, Atlanta, GA (redeeemyourground.com)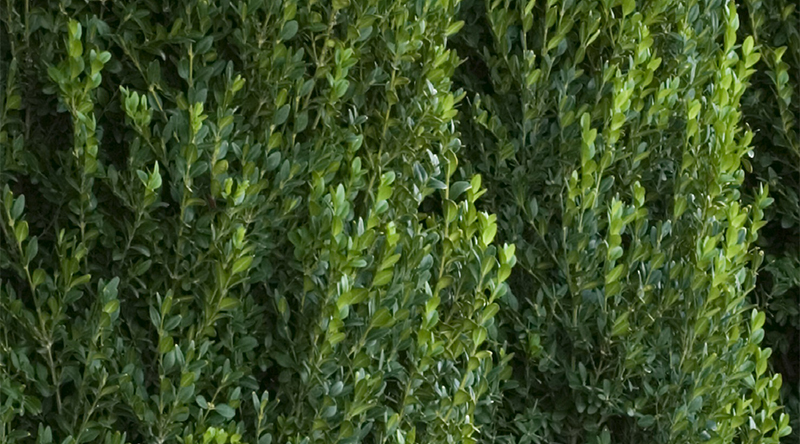 "My current fave is 'Green Mountain'. Its naturally pyramidal growth habit creates a striking accent almost anywhere with very little maintenance. We use it on almost every project to anchor container plantings, punctuate foundation plantings or as a medium-height hedge."— Daniel Keeley, Little Rock, AR (dkdesigneroutdoor.com)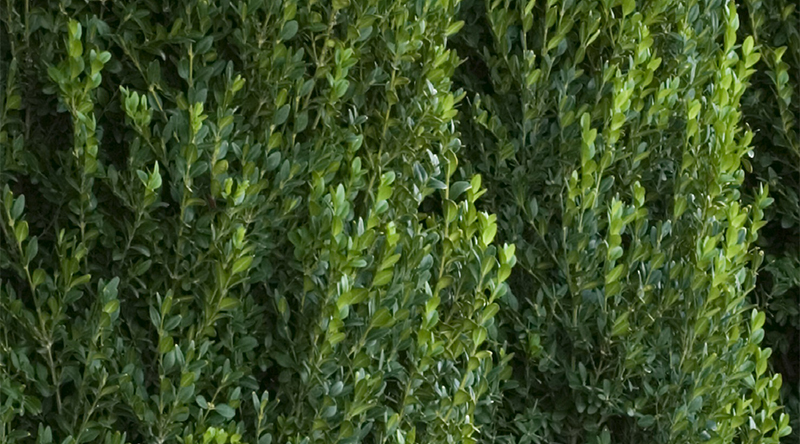 "Here in the cold, bold North we have two favorite boxwood shrubs – Green Velvet and Chicagoland (shown). The top reason we love these two is for their cold tolerance and hardiness, (much like the people of MN). The best success still comes when planted in a protected area out of brisk wind or covered with burlap. Both make adorable, low growing specimen shrubs that provide interest all year, are perfect for foundation planting, and can be planted in formal and informal gardens alike."–Megan Nichols, Minnetonka, MN (Tonkadale Greenhouse)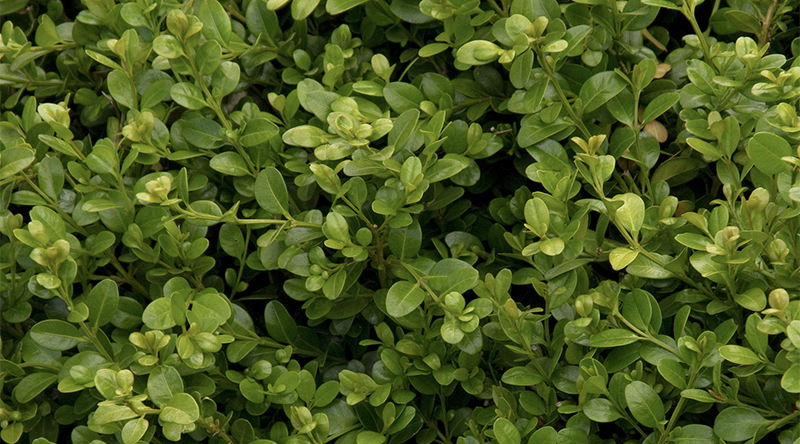 "I always use Green Beauty Boxwood. It has a rich green uniform color that doesn't change with the seasons. It's great in sun or shade, clips well, and is easy to maintain. This is off the subject but I also do a drought tolerant boxwood substitute. I call it modern boxwood or eco-boxwood. I use Little Ollie® Dwarf Olive and treat them just like boxwood. Nice grey/green and can tolerate proximity to lawn for borders." –Tony Exter, Los Angeles, CA (Anthony Exter Landscape Design)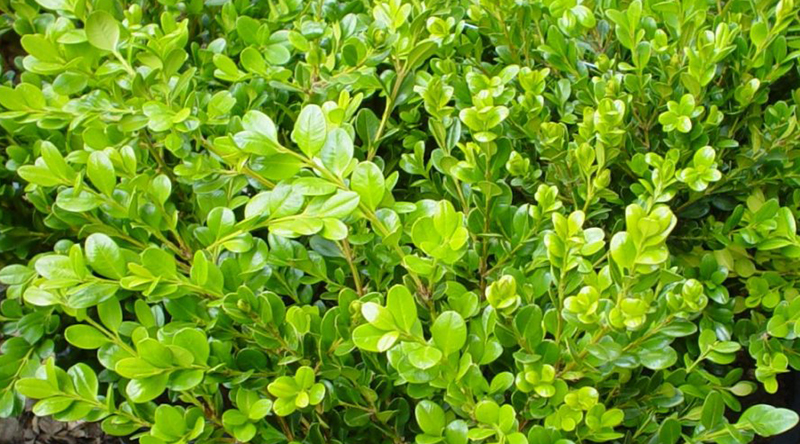 "My favorite boxwood is Buxus microphylla japonica. I use it for globes and borders. It does well in our climate Ojai Calif. It is easy to shape. Makes perfect globes. Also so good for hedging walkways and borders. I like the way it grows after a hard clipping to make that perfect globe or hedge. The new growth comes back and is a lighter green at the beginning and looks and feels soft. Then it turns darker green as it ages. It is not picky about sun or shade does well in either sun or shade. She is my durable Queen of the Buxus." Paul Hendershot, Ojai, CA (paulhendershotdesign.com)
Winter Gem Boxwood is one of the best Buxus microphylla japonica varieties around.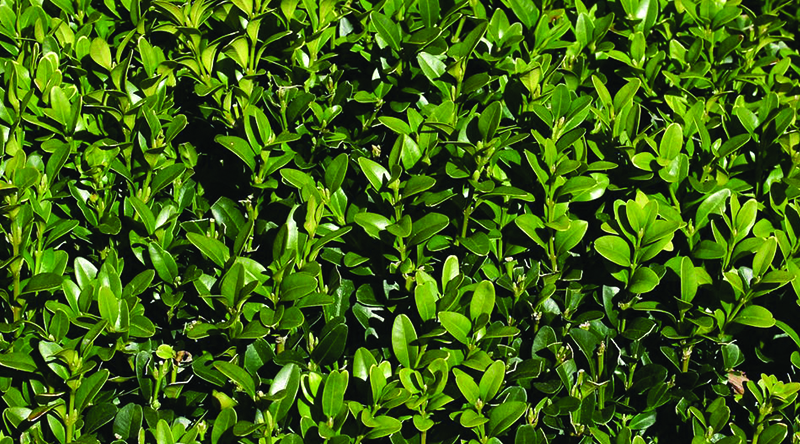 "Green Beauty and Green Mountain are lovely, dark-green and upright making them idea for a tall, dense hedge. Dwarf English boxwood stays nice and low for small hedges in ground or in a container as an accent. The key to success with boxwood is excellent drainage. Be sure to plant in native, unamended soil and when watering in the first year or so, make sure apply water directly to the rootball rather than the surrounding soil." –Phil West, Everett, WA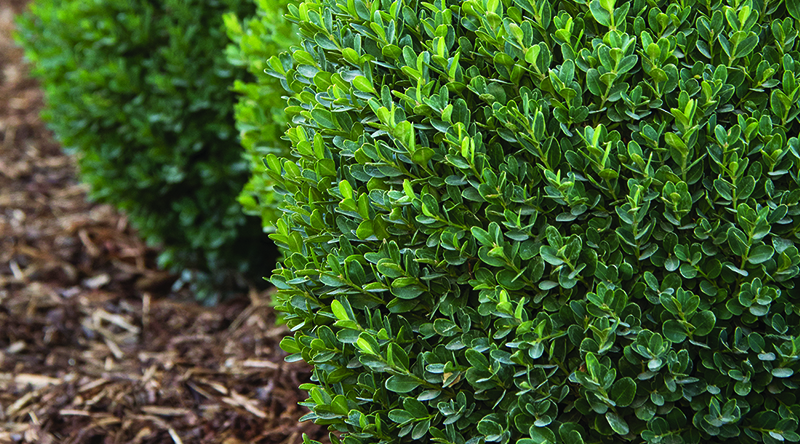 "I design smaller garden and city gardens and use a lot of boxwood in containers which always look "right" and never too much. The dwarf varieties with smaller leaves like Petite Pillar™ Dwarf Boxwood look great, and because they're slower growing, require little maintenance. My tip when planting would be to plant in a decorative container that's not more than 3-inches larger in diameter than the original nursery pot to avoid overwatering." –Susan Frye, Seattle, WA (fryedesigns.com)