Life is not easy for plants under a mature shade tree. They have to squeeze their little roots into spaces around the trees larger roots. They deal with a lack of light and there is always competition for moisture and nutrients. You are not crazy for wanting to create a little garden of pretty plants under a mature tree. (Who doesn't want to use every space available! However, in order for this to work, you'll need to choose carefully. Below are some tips for how to plant under a tree. Please do read them because they can really help you be successful. (Note, these are recommendations for leafy trees, not conifers.)
All that said, here are 12 shrubs and perennials we think you will love. (Of course ferns and many rhododendrons are fine-see a few in the links at the bottom). These will be plenty happy in the shade of a grand old tree.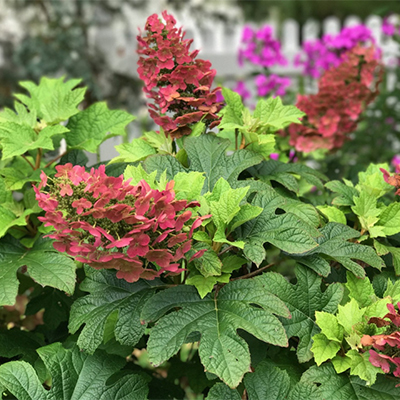 At home in a woodland garden of deciduous trees. Flowers age to pink and foliage turns mahogany in fall. Reaches up to 4′ tall, 5′ wide. Partial shade to partial sun.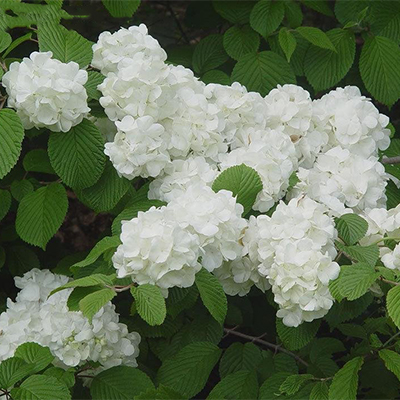 Lovely layers are more compact, but still gets big. Best for the outer edges of a tall tree. Flowers in early spring. Reaches up to 8′ tall and wide. Partial to full sun.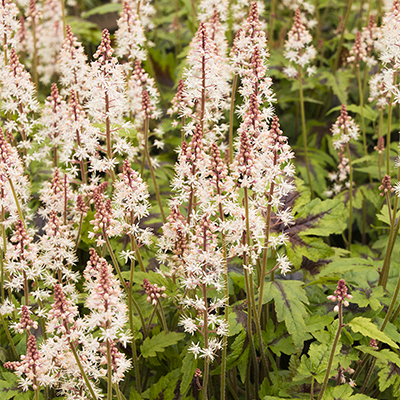 Love the dappled light of an open canopy tall tree. Charming flowers look like foam on a stick. Generally deer resistant. Up to 1′ tall and wide. Full to partial shade.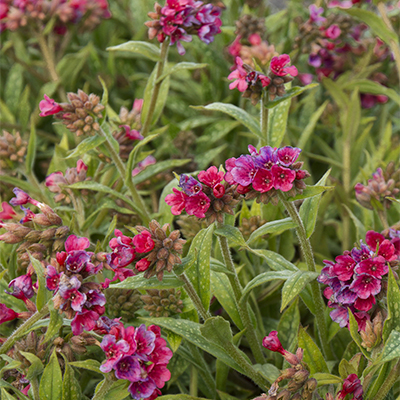 Multi-color long-lasting blooms and patterned foliage is lovely with ferns. Deer tend to leave alone. Reaches up to 1′ tall, 18″ wide. Full to partial shade.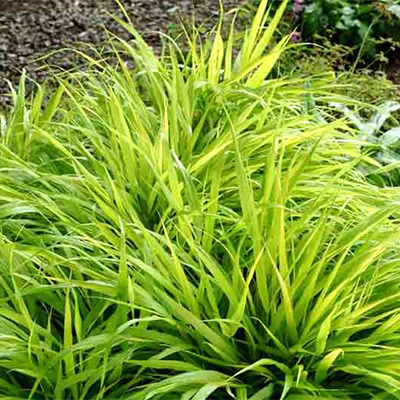 Excellent gently spreading groundcover. More chartreuse in heavier shade; brighter gold in more sun. Reaches up to 18″ tall and wide. Partial shade to partial sun.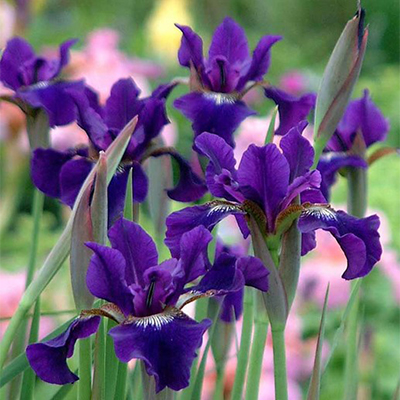 While they love a bog, these iris are equally happy at the canopy edge of a tree. Elegant grassy foliage after spring flowers. Up to 3′ tall clump. Partial to full sun.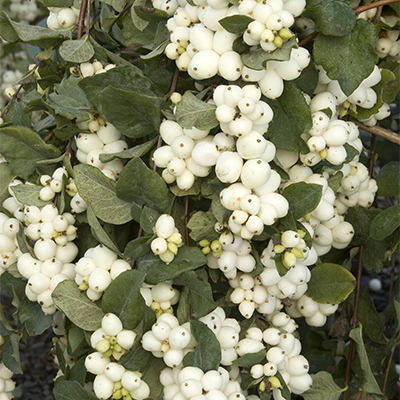 Native snowberries are essential as they naturalize so well. Flowers, fruits for birds, winter interest–has it all. Reaches up to 4′ tall and wide. Full to partial sun.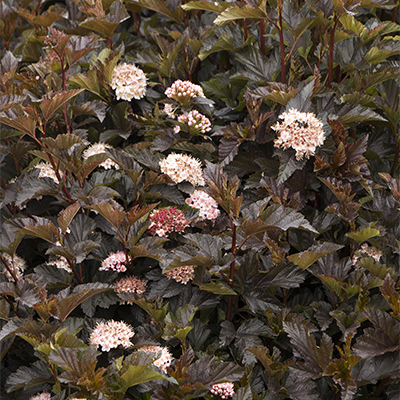 Appreciates dry to medium moisture and part shade conditions. Best at the outer edges of a mature tree. Reaches up to 6′ tall, 5′ wide. Full to partial sun.
Groundcover thrives in even deep shade, and the fragrance of winter blooms is legendary. Deer resistant. Reaches up to 2′ tall and 8′ wide. Full to partial shade.
Perfect for areas not directly under an open canopy tree (at the fringes is okay!). Draws hummingbirds and butterflies. Reaches up to 18″ tall and wide. Partial sun.
Massed they brighten the understory space of a mature tree with beautiful spring blooms. Glossy foliage year round. Up to 30″ tall and wide. Full to partial shade.
No garden is complete without a surprise! Turns brilliant red with sweet white flowers. From Dan Hinkley Collection. Reaches up to 1′ tall and 2′ wide. Partial shade.
Choose plants that thrive in shady, and typically more dry conditions.
Soil prep is important, however avoid bringing in loads of new soil. No more than two or three inches of new soil should be hauled in. Even that should be worked into the existing soil, digging gently between older main roots close to trunks. And avoid piling soil up on tree trunks, which can lead to decay.
Take care when planting so as not to disturb existing tree roots any more than necessary.
After planting, cover the area with a thick layer of natural, easily compostable mulch. Such as chopped tree leaves or bark. More than just making things look neater, this will help keep roots of tender new plants moist longer.
Finally, don't turn the area into a swamp with daily watering. However, do water deeply and as frequently as needed the first summer or two. And wait until the second year to start pushing new plants with fertilizer. Let them get established in the roots before loading them up with a lot of top growth.