Our Craftsmen get to see, touch, smell, and observe how plants perform across seasons. (Craftsmen is how we refer to the people who use their hands and heart to grow our beautiful, healthy plants.) Like you, they're not immune to falling in love with something exceptional (here though, occupational hazard!). We asked a few to tell us which of their favorite Monrovia plants will go into their own fall gardens. Here's what they chose.
"I live where drought is an issue. I need tough, waterwise plants, such as this tree, that are also beautiful nearly year round. And, this one's not messy, and needs little in the way of pruning."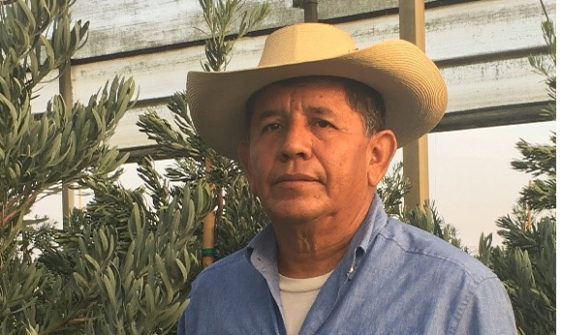 Custodio Arenas, Visalia, CA
Craftsman since:  1973
About This Plant
The first podocarpus tree with distinctive blue foliage! New growth is lime-gray-blue maturing to a cool gray-blue-green on this excellent specimen, lawn or screen tree. One of the most beautiful and decorative conifers for the South. Partial to full sun. Slow growing to 15 to 25 ft. tall and wide.  Zone: 9 – 11
"I have a fairly small backyard so I do a lot of container gardening. This thornless blackberry grows beautifully in a pot, while also providing fresh fruit for my 7 grandchildren to pick. Growing edibles has sparked the children's interest in gardening which makes me very happy."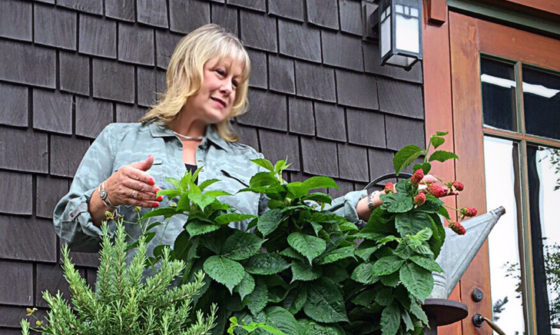 Marilyn Whygle, Dayton, OR
Craftsman since:  1991
About This Plant
A darling blackberry perfect for patio gardens and small spaces. Yields wonderfully sweet, large berries in midsummer. Cooler summer regions will enjoy a second crop in the fall. A wonderful dwarf, thornless plant with a rounded growth habit perfect for containers. Recommended winter chill: 400 hours. Deciduous. Full sun. Zone: 4 – 8
"To me this is an ideal upright conifer to use for a tall hedge. Its more compact growth habit requires less pruning to hold its nice tight shape. It has a rich green color most of the year but what I like about it most is the winter color. The coppery-bronze foliage with orangey tips really stands out compared to the other winter colors you may see in your garden."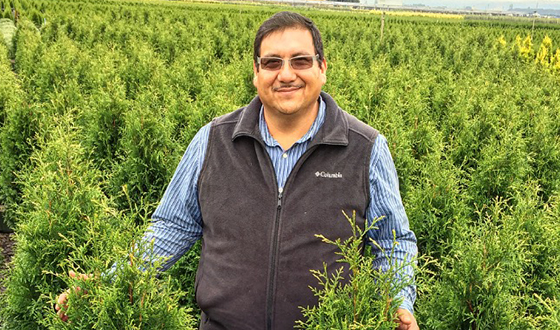 Rigoberto Pineda, Dayton, OR
Craftsman since:  1992
About This Plant
This new sport of the well known 'Green Giant' is noted for its upright, more compact habit. Lively green foliage is fine to the touch and maintains a tight shape. Use this handsome, easy-care shrub to create an evergreen screen. Define the back of a border, or feature as an accent specimen in landscape or container. A Monrovia exclusive selection. Full sun. Zone: 5 – 9
"I love this viburnum for a few reasons: it really does sparkle in the sun, loads up in spring with pretty white flowers and in summer with shiny, metallic-blue hued berries, and, best of all, it attracts tons of bees and song birds to my yard. And, once it's established, it's fuss-free."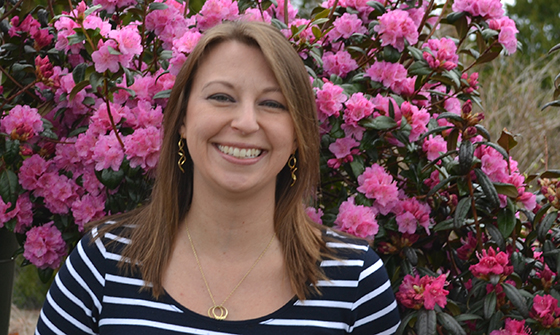 Lydia Gompper, Granby, CT
Craftsman since:  2010
About This Plant
Creamy white, flat-topped umbels give way to large clusters of blue-black berries. Very lustrous, dark green, ruffled foliage turns a beautiful yellow to red at the onset of cooler temperatures. Densely branching shrub well-suited as a hedge, screen or border plant. Deciduous. Exclusive to Monrovia. Partial shade to full sun. Zone: 5 – 9
Need Help?
Our Craftsmen are experts who love to share their love of plants. They also help you find the best ones for your garden. Questions? Leave a note in the comments section.
Image Credits:
Images 2 and 3:  Anne Johns