ShopMonrovia Banners for Garden Centers
Shop Monrovia: Banners
3 steps to add a Shop Monrovia banner to your site:
1. Choose the banner size that fits the space allocated on your website.
2. Copy the provided embed code for the selected size.
3. Paste the copied code into the designated area on your site.
Additional Tip: Remember to update the HREF link in the embed code with your personalized Shop Monrovia link, if you have one. This ensures that your customers will see your store location(s) during checkout. If you need a custom URL, contact [email protected] for assistance.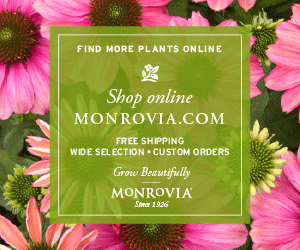 Embed Code:
<a href="https://www.monrovia.com" target="_blank" rel="noopener"> <img src="https://www.monrovia.com/media/Monrovia_ShopOnline_300x250.png" alt="Buy Plants Online" /> </a>

Embed Code:
<a href="https://www.monrovia.com" target="_blank" rel="noopener">
<img src="https://www.monrovia.com/media/Monrovia_ShopOnline728x90.png" alt="Buy Plants Online" />
</a>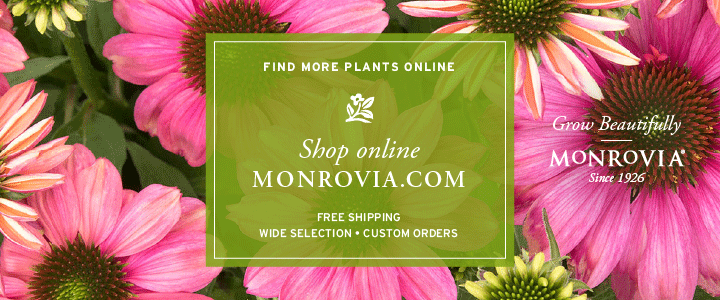 Embed Code:
<a href="https://www.monrovia.com" target="_blank" rel="noopener"> <img src="https://www.monrovia.com/media/Monrovia_ShopOnline720x300.png" alt="Buy Plants Online" /> </a>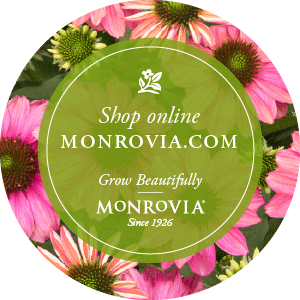 Embed Code:
<a href="https://shop.monrovia.com" target="_blank" rel="noopener"> <img src="https://www.monrovia.com/media/Monrovia_ShopOnline300x300.png" alt="Buy Plants Online" /> </a>