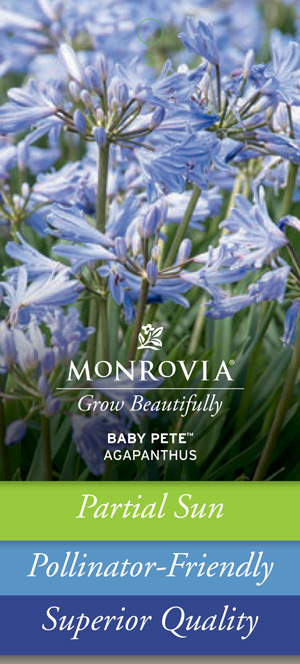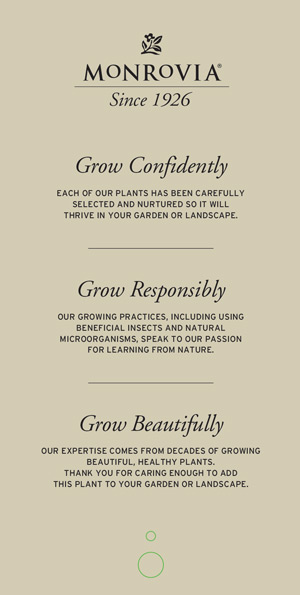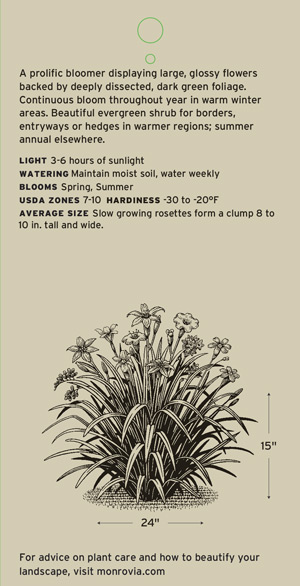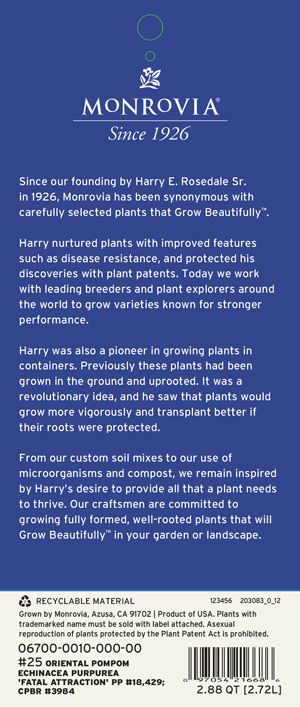 With large photos and detailed plant information, Monrovia's InfoLabels help take the guesswork out of selecting and caring for plants that Grow Beautifully®. 
Every Monrovia plant comes with an InfoLabel. We want to give you all the information you need to ensure success in the garden. Be sure to save the label once you've put the plant in your garden. You will likely need to refer to it from time to time. You'll notice there is a hole punched in the corner, so you can keep all your labels handy on a keychain or string.
On the front of the label is the common name of the plant and a photograph with either a close-up of flowers or foliage, or the plant at maturity. As well as key benefits are highlighted, such as, deer resistance, drought tolerance, fragrance, or, in this case extended bloom season.
Inside, we provide a description of the plant's appearance, ideas of how to use it in a landscape and other advantages of the plant. You'll find the time of flowering and flower color; the average landscape size, cold and heat zones, water and fertilizer needs, sun exposure, how to plant and other tips on how to take care of your new plant.