We showed you all the fun ways to design your own cottage garden. Now it's time to fill it with fun, useful, fragrant, flowery, cool plants! Here are thirteen we highly recommend ranging from shrubs for structure to edibles for...well, for eating out of hand. Enjoy.
(Plant zones often overlap–please check out the companion post for zones 8 – 11. Link here.)
(Above–in front) The bright purple-pink, daisy-like flowers on sturdy stems make great cut flowers. Full sun. Zone: 4 – 9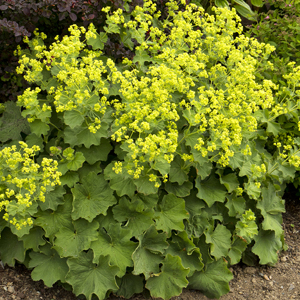 A cottage garden must have for the shapely foliage and sprightly, chartreuse flowers. Super easy to grow. Partial to full sun.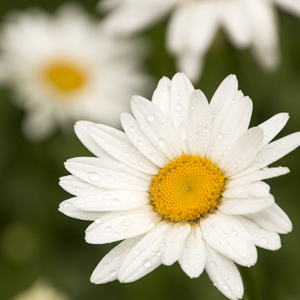 A go-to cottage perennial (and cut flower), Becky forms a tidy mass  covered in sunny-centered white blooms. Full sun.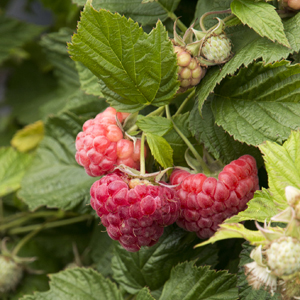 Every cottage garden needs a berry plant or two. This thornless one thrives in patio container and in the landscape. Full sun.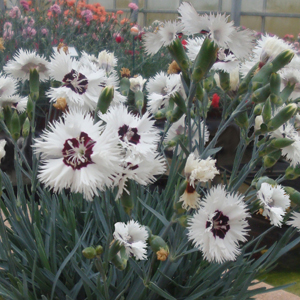 Heat-tolerant, long-blooming with fragrant, fringed flowers with a deep maroon eye, carried on sturdy stems. Full sun.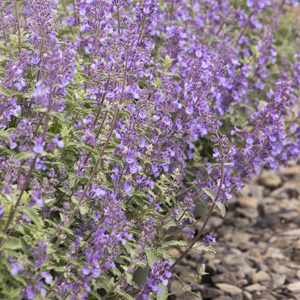 Few plants so reliably soften the edge of a bed, border or container. This one's shorter and more compact. Partial to full sun.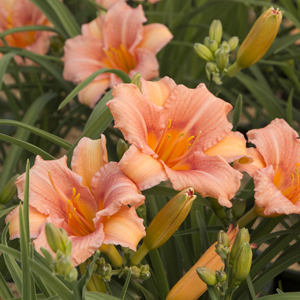 Hardy, blooms early and steadily all season. When the garden begins to wane in August, count on this for color. Partial to full sun.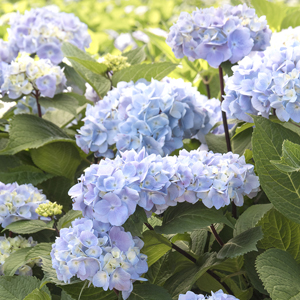 The fun of a cottage garden is cut flowers. Hydrangea are a must have (this has black stems)! Partial shade to partial sun.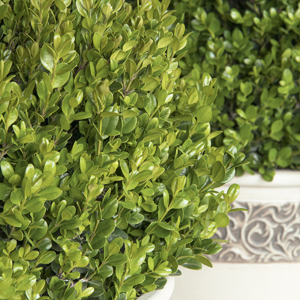 Brings order to the cottage garden! Faulker is dwarf and slower-growing–perfect for a tidy hedge. Partial to full sun.
A classic! Munstead is lower growing so it's good to edge a bed, but has those famously fragrant flower spikes. Full sun.
Brings on the butterflies, blooms in the dog days, nice fragrance, lovely cut flower. Has it all. This one tolerates humidity. Full sun.
There are many to choose, but if you're in the zone, you need a rosemary. Adds structure (and the fragrance!). Full sun.
Lucky you cold zoners! Tall flower spikes are critical to a cottage garden, adding vertical interest. Partial to full sun.