Orange can be such a fun color to play with, especially when you have a variety of plants. Below are some tips on how to use this hue in your garden. Here are 10 that we recommend ranging from shrubs to perennials and annuals. Be brave and do an entire orange border or container, or slip a few into multi-colored beds. Orange is meant to bring the happy to a garden. Enjoy!
Delicious spikes bloom continuously throughout summer and into fall. Drought tolerant. Perennial. Full sun. Zone: 5 – 10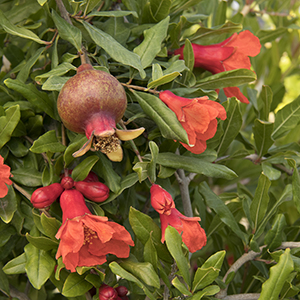 Simply the best pomegranate on the market! Less pulp and higher juice content than others. 10 ft. tall and wide. Full sun.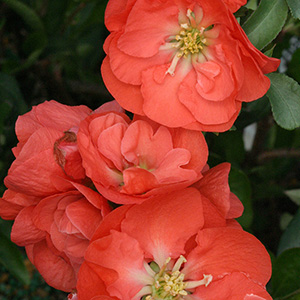 Double flowers in early spring. Thornless! 4 ft. tall and wide. Partial to full sun.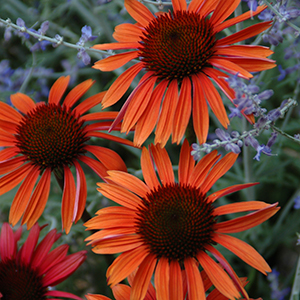 Fragrant flowers on thick stems ideal for cut flower arrangements. Perennial. Full sun.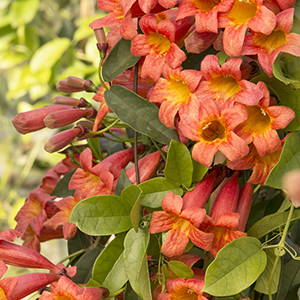 Vigorous, woody vine provides an abundance of stunning, tangerine-colored blooms over a long season. Full sun.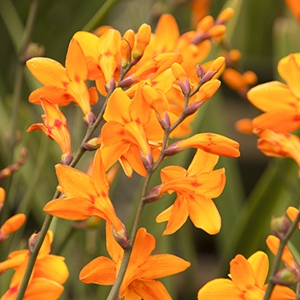 Excellent yellow/orange cut flower and adds dramatic impact to any border, and draws butterflies into the garden. Full sun.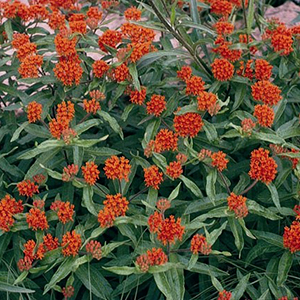 N. American native that earns its name, drawing in butterflies by the dozens. Hardy, free-flowering, and well-behaved. Full sun.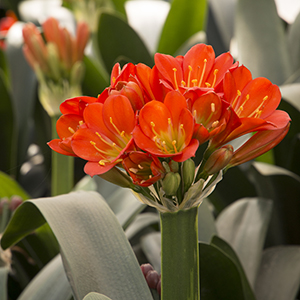 Wider and shorter leaves, but still produces clusters of up to 60 vivid flowers on tall stems. Perennial. Full to partial shade.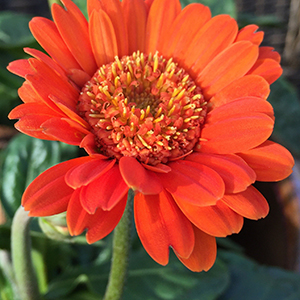 Long-lasting, brilliant, prolific flowers from early spring until the first frost. Herbaceous perennial. Partial to full sun.
Exotic foliage and tall stems crowned by large, bright orange blooms. Pair with purples for pow! Perennial. Full sun.