Are you southerners ready for some blooming action in the garden? Bet you are!
In some places the camellias are flowering and in others azaleas are coming to life. These are swollen with buds that promise loads of flowers for gardens and vases. And, other flowering shrubs are waiting in the wings, ready to surprise you one fine morning.
If you're looking out the window and not seeing much color or interest, we have five flowering shrubs. These will light up the garden with early spring blooms. It's a perfect time to take stock of what needs some oomph and adding them to that spring shopping list.
(For even more choices, check out other regions as zones can overlap: Northeast, Southeast, Midwest, Southwest, Northwest)
Though they come on just a bit later than other shrubs here, every garden needs a viburnum. Plant this one for it's tidy, compact size and shape, but also for the lightly fragrant, pinkish white spring flowers. Partial to full sun. Up to 6 ft. tall and wide. Zone: 7 – 11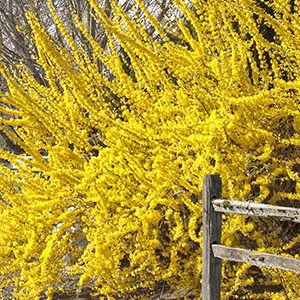 Absolutely explodes with masses of early spring flowers. Plant where it can spread and bloom, then blend into the background for the rest of the season. Partial to full sun. Up to 8 ft. tall and wide. Zone: 3 – 9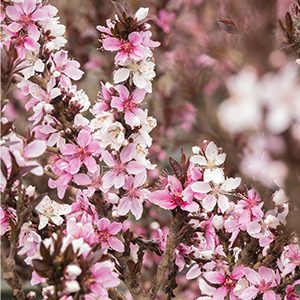 Highly ornamental dwarf blooms with double pink-red flowers in very early spring. Followed by dramatic, deep-red leaves that create a canopy of gracefully drooping foliage. Stunner! Full sun. Up to 6 ft. tall and wide. Zone: 5 – 8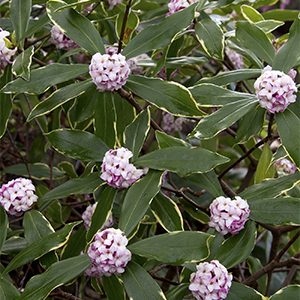 Plant where you can enjoy the sweet, exotic fragrance from rosy-pink flower buds. These will open to white flowers in late winter and early spring. Partial shade to partial sun. Up to 4 ft. tall and wide. Zone: 7 – 9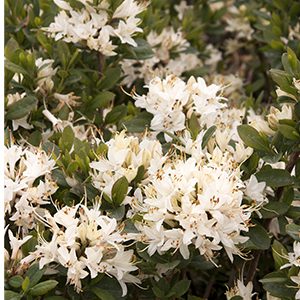 Spring in the south would not be complete without azaleas. Why not have one that's famous for it sweet fragrance? Large, snowy-white flowers make it a standout in a crowded field! Partial to full sun. Up to 5 ft. tall and 4 ft. wide. Zone: 5 – 9