5 Shrubs That Look Great in April (Z: 3 - 7)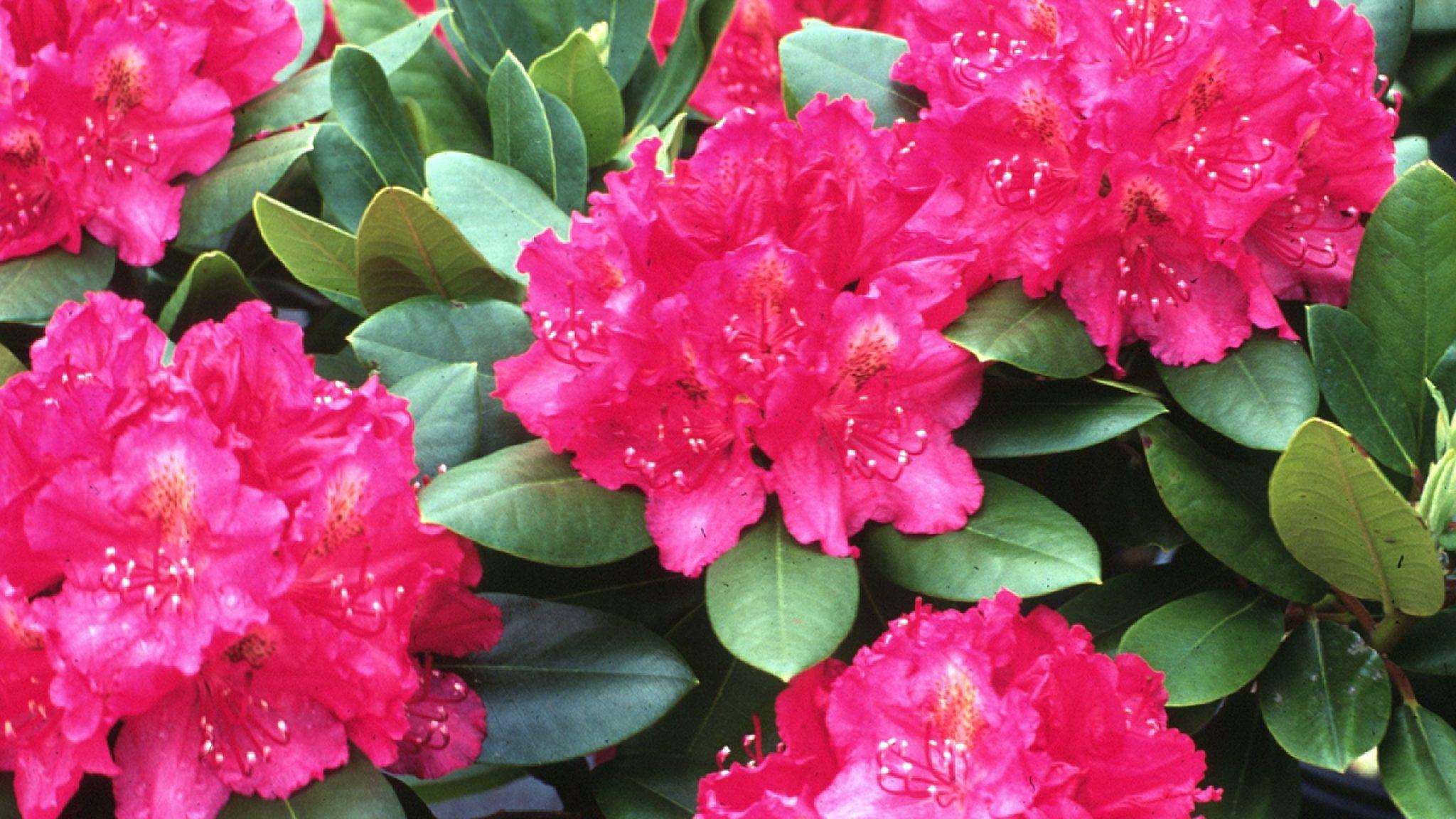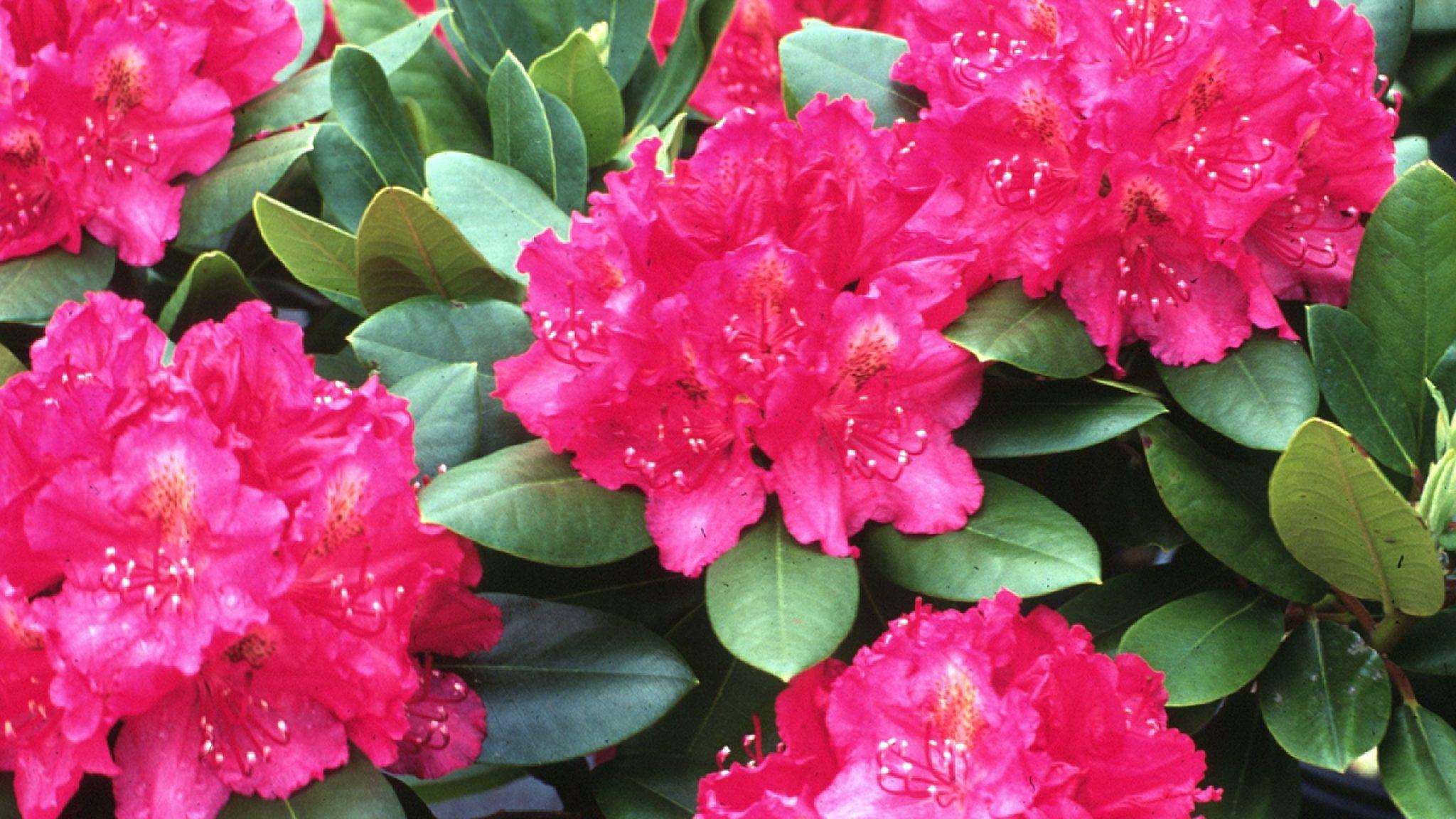 As we emerge from winter into the fresh colors and scents of spring, there's just nothing better than walking outside. Then seeing a long-dormant shrub bursting into bloom. While we wait awhile for the lilacs and roses, these five shrubs will give you a healthy spring color fix. Think of a spot that you wish had some color right about now. Then delve into these useful and really lovely shrubs.
Need more advice? Drop us a note in comments below.
What a stunning display in late spring with splendid deep rose blooms, each set off by a bold gold flare! Partial shade to partial sun. Zone: 5 – 8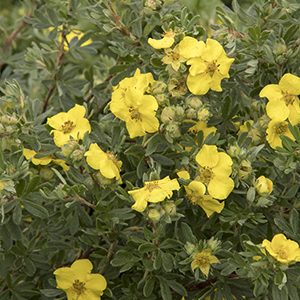 Bright, enthusiastic blossoms for even the coldest of zones. Big yellow flowers from spring until late summer on a compact, low-maintenance, deer and rabbit resistant shrub. Partial to full sun. Zone: 3 – 8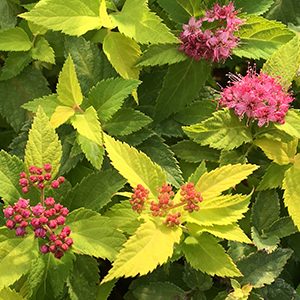 Exceptionally tough and compact variety packs a double punch. With bright orange new foliage that matures to gold, and hot pink flowers that appear in spring and summer. Partial shade to full sun. Zone: 4 – 9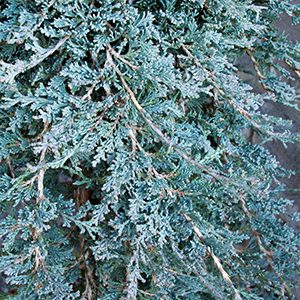 Best silver-blue winter color of the ground cover junipers. Winter foliage becomes plum-purple in coldest climates. Spreading habit makes it an excellent winter structural plant in the ground or in a container. Full sun. Zone: 3 – 9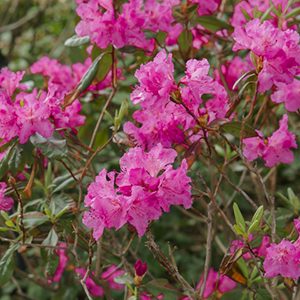 Compact midseason bloomer that produces showy trusses of wavy-edged, deep fuchsia-pink flowers with a faint scarlet spotting. More sun tolerant than most, the small, dark green leaves turn bronze in the winter. Wonderful foundation or low hedge plant. Partial sun. Zone: 5 – 8