5 Shrubs That Look Great in April (Z: 8 - 11)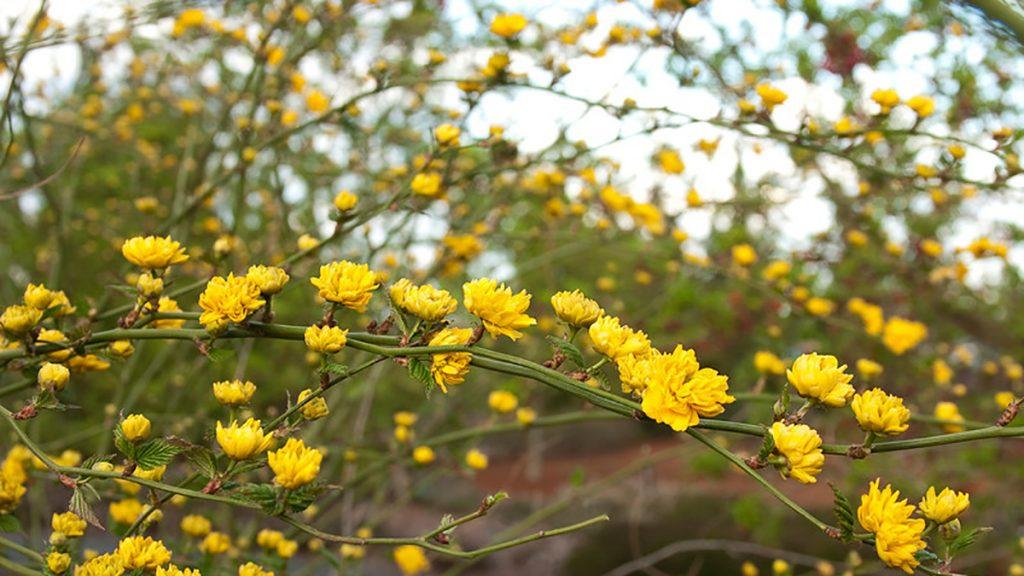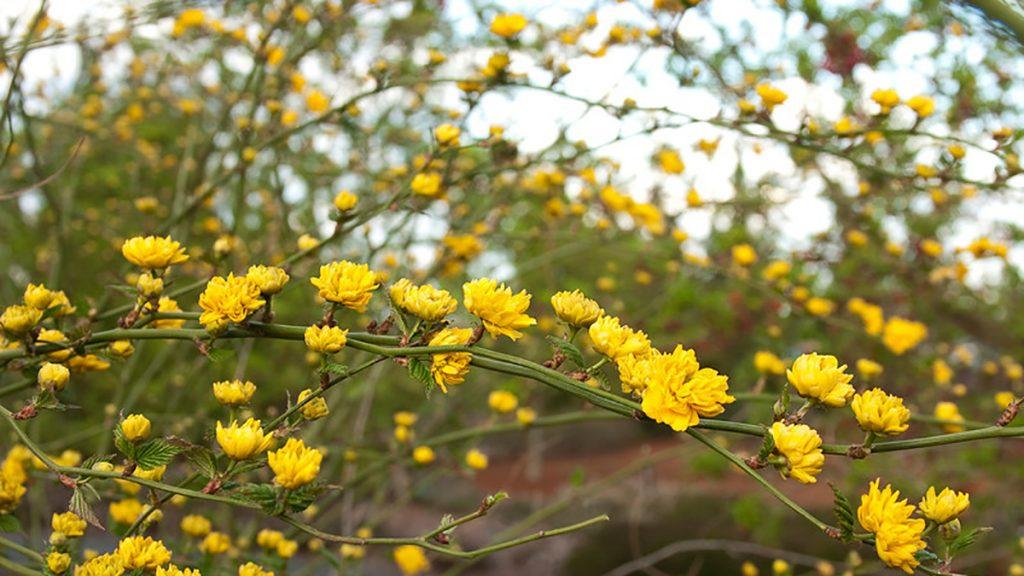 For some of us, the roses are about to bloom; for others, green shoots are holding the promise of greener days to come. Either way, we hope these five shrubs will give you a healthy spring color fix. Think of a spot that you wish had some color right about now and then delve into these useful and really lovely colorful plants.
Need more advice? Drop us a note in comments below.
Old fashioned fave! Plant in the back of shrub or perennial borders, where it will stand out while blooming and recede lushly for the rest of the season. Partial shade to partial sun. Zone: 5 – 9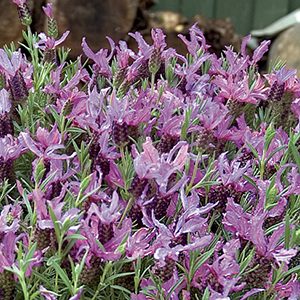 Charm alert! Compact mound of aromatic gray-green foliage with delightful ruffled violet-purple petals that flutter above  profuse fragrant spikes. Full sun. Zone: 8 – 10 (Spanish lavender also called "French" and also "Butterfly" lavender.)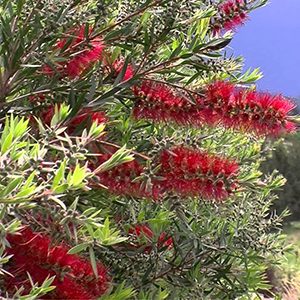 Slender and carefree makes a great hedge plant for tight spaces. Prolific bloomer, covered with classic bottlebrush spring and early summer. Heat-loving, drought tolerant when established. Full sun. Zone: 8 – 11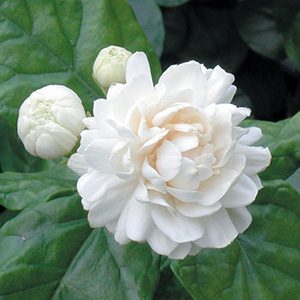 Compact form, covered in wonderfully fragrant clusters of creamy-white, button-like double flowers, produces vine-like stems, making it perfect for clipped hedge, small trellis or espalier specimen. Partial to full sun. Zone: 10 – 11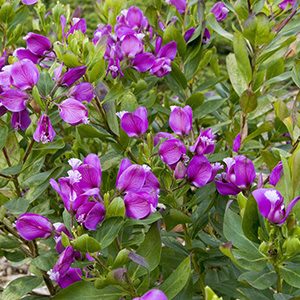 Masses of vibrant, purplish magenta, pea-like flowers adorn the compact mound of gray-green foliage for much of the year. A wonderful patio container plant or mixed into a perennial garden.Partial to full sun. Zone: 9 – 11