Yes, the summers are fleeting and fast in the Midwest. However, what they lack in time span, they make up for with heat, heat, and more heat.
Which means you're likely scoping the yard for some sort of shady space to take a break.
Shrubs can be a key answer to creating a shady bower. Additionally for filling in under tall, open trees for color and interest.
Here are 7 really interesting and easy to grow shrubs for part shade. (By which we mean they get sun for half the day and shade the other half).
Not sure what kind of shade you have? Here's a handy post that spells out the various shade light conditions.
Have a particularly vexing shady spot and need a recommendation? Just leave a comment below.
Prized for its colorful stems, variegated foliage, and compact size. This dwarf is only two-thirds the size of many of its species. Provides multi-season interest in shrub borders, mass plantings, or as a low hedge. Partial to full sun. Reaches 5 to 6 ft. tall and wide. Deciduous. Zone: 3 – 7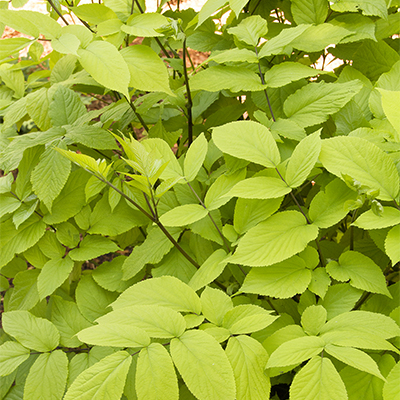 Spring foliage creates a tree-like display. Spring flowers followed by shiny berries. Partial shade to partial sun. Reaches 8 ft. tall and wide. Herbaceous perennial.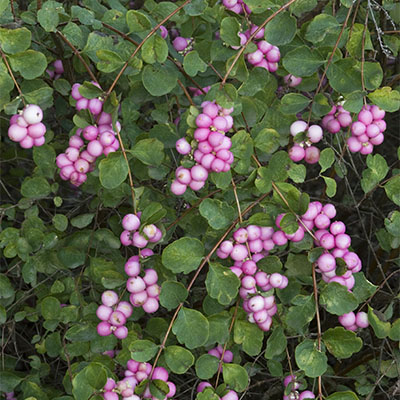 Summer blooms produce large berries (food source for wildlife) that persist on bare stems in winter. Fresh candidate for foundation plantings. Partial to full sun. Reaches 4 ft. tall and wide. Deciduous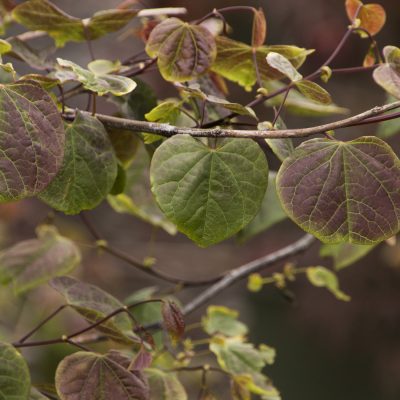 Compact, weeping canopy perfect for a smaller-sized landscape. Sweet pea-like blooms in spring and heart-shaped leaves turn yellow in fall. Partial to full sun. Reaches 8 ft. tall, 6 ft. wide  Deciduous.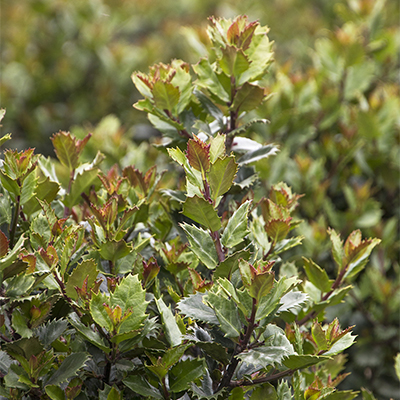 Shiny foliage takes on purple-burgundy hue in fall and winter (but no berries). Problem solver for small gardens. Improved disease resistance. Partial shade to full sun. Reaches 4 ft. tall, 3 ft. wide. Evergreen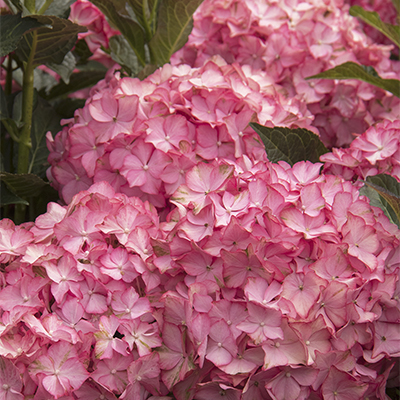 Huge, ball-shaped blooms with thick, intense pink florets on amazingly tough stems. Partial shade to partial sun. Reaches 3 ft. tall and wide. Deciduous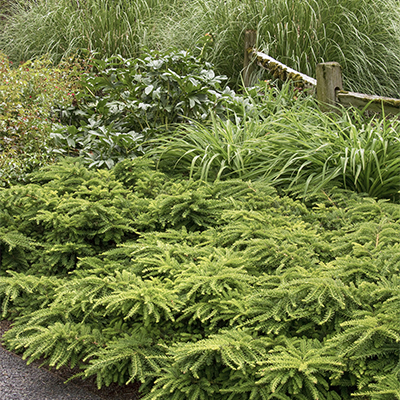 Gardens need structural evergreens! Exceptional and cold hardy, attractive dark-green foliage retains its color in the coldest of winters. Partial to full sun. Reaches 2 ft. tall, spreading to 10 ft. wide. Evergreen