Each month we celebrate the joy of the garden by grabbing clippers and taking to the yard. We forage for leaves, flowers, seed heads, and yes, weeds, to make arrangements that bring the outside in. Here's what's happening in the August garden.
We would love to see what you're making with goods from your own garden. Email images to [email protected] and we may publish them!
All images: Doreen Wynja for Monrovia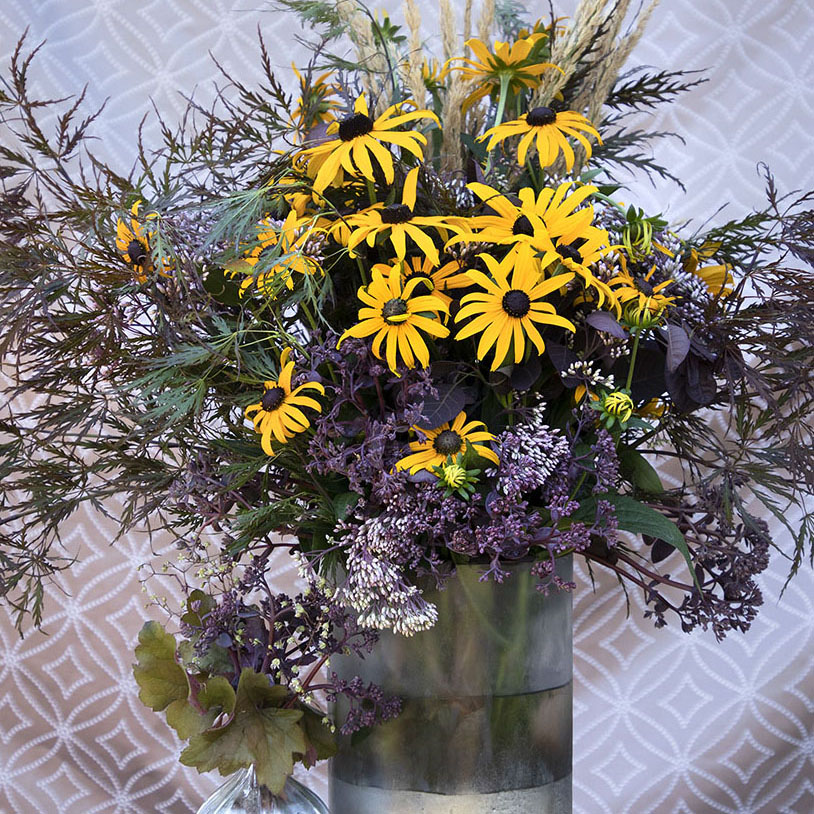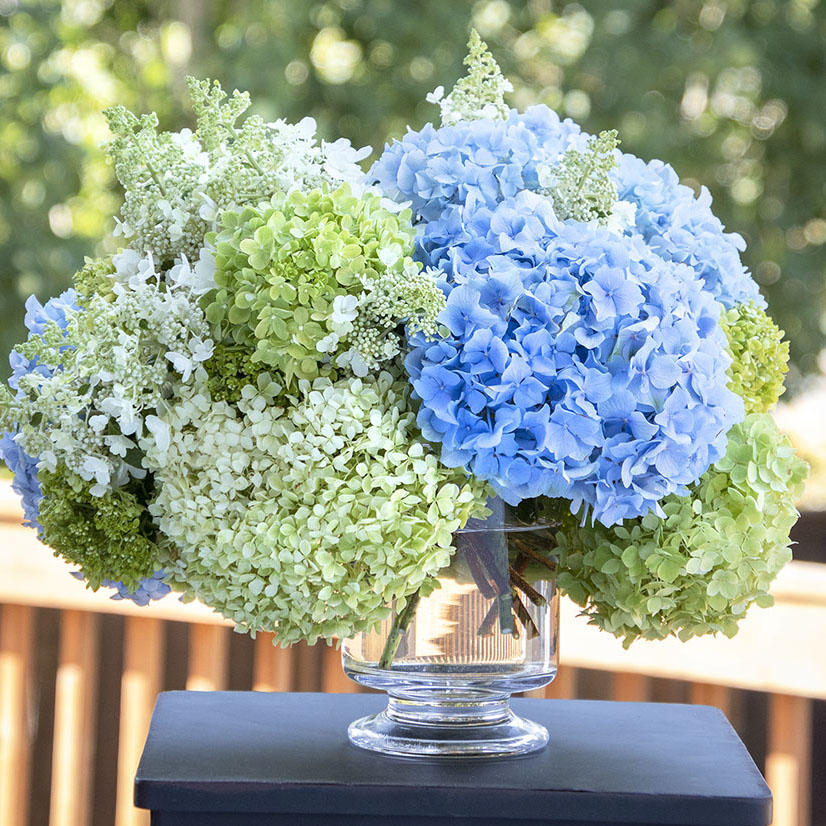 What's in Them
(Upper Left) A messy composition of Goldsturm black-eyed Susans, Joe Pye weed, ornamental grasses, and branches of Garnet Japanese Maple and Grace Smoke Tree  leaves is as easy as summer gets.
(Upper Right) Hydrangeas are still blooming but beginning to fade, giving them a late-summer glamour. A vase of Nikko Blue, Limelight,Seaside Serenade® Bar Harbor Hydrangea, and Pinky Winky® Hardy Hydrangea captures the moment.
(Left) Many shrubs are making berries now for migrating birds. Autumn Joy Sedum, FloralBerry™ Chardonnay St. John's Wort,  Charity Mahonia, and seed heads of Phlomis are a sculptural statement.
(Below left) Frosty Ribbons® Hosta leaves and green ball Dianthus lasted for nearly 2 weeks with fresh water every other day.
(Below right) Sometimes, just one flower is enough! A single stem of Seaside Serenade® Outer Banks Hydrangea that's a bit of pink and purple in our acid soil.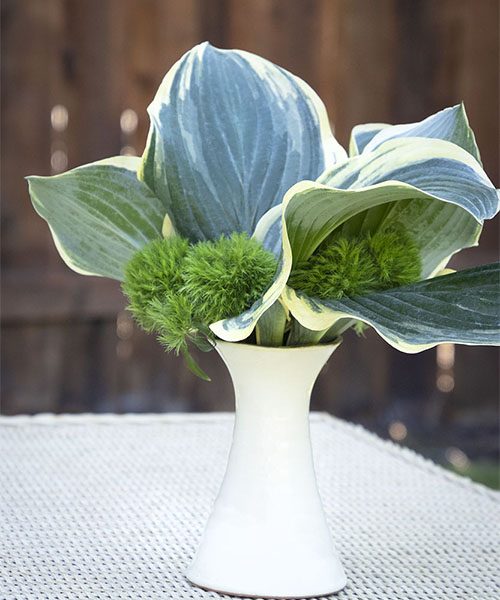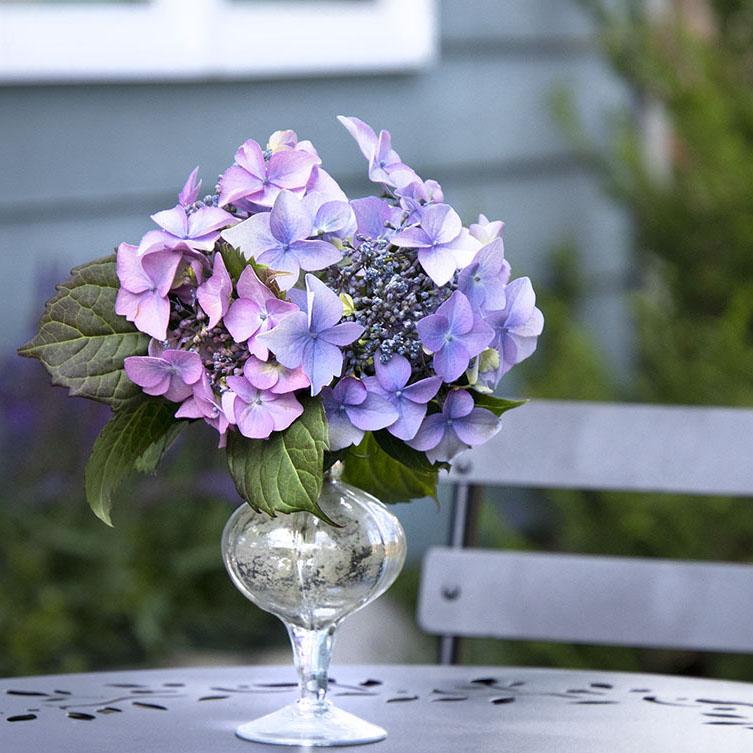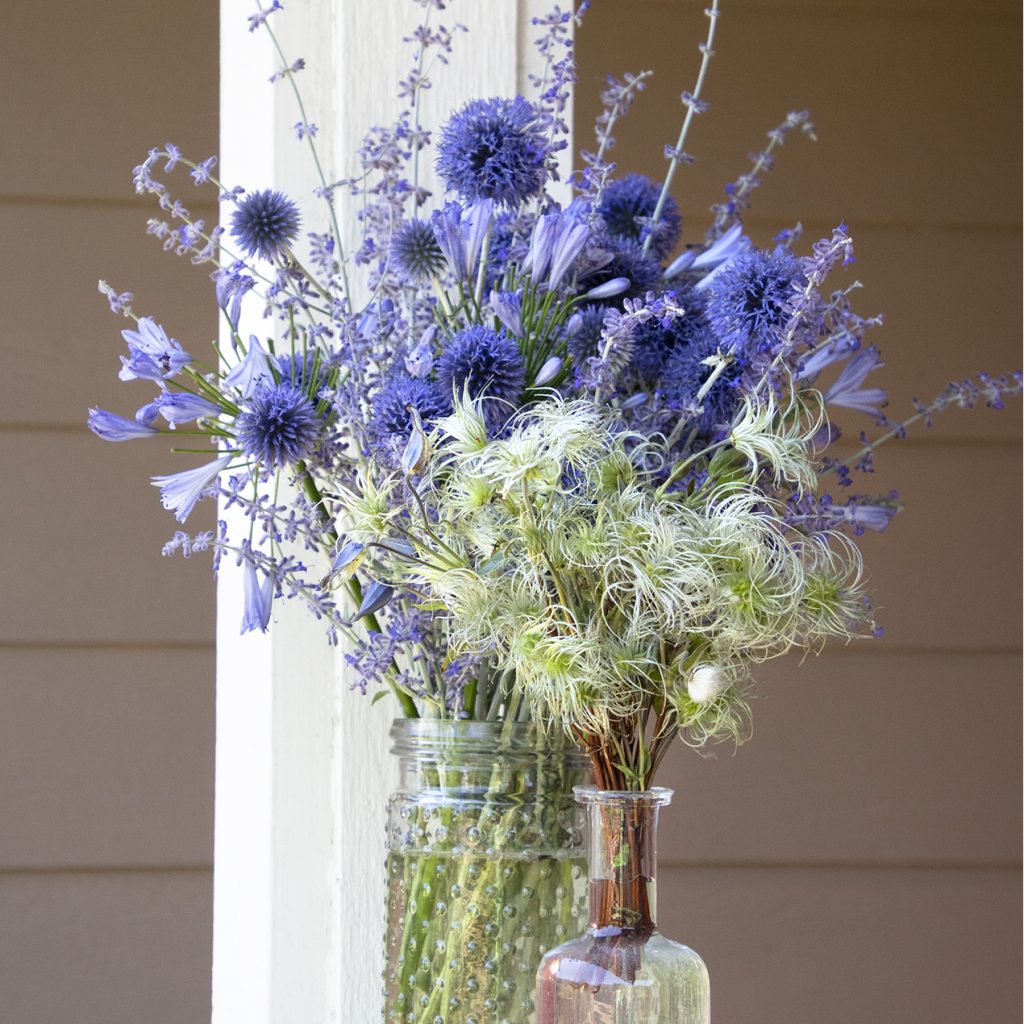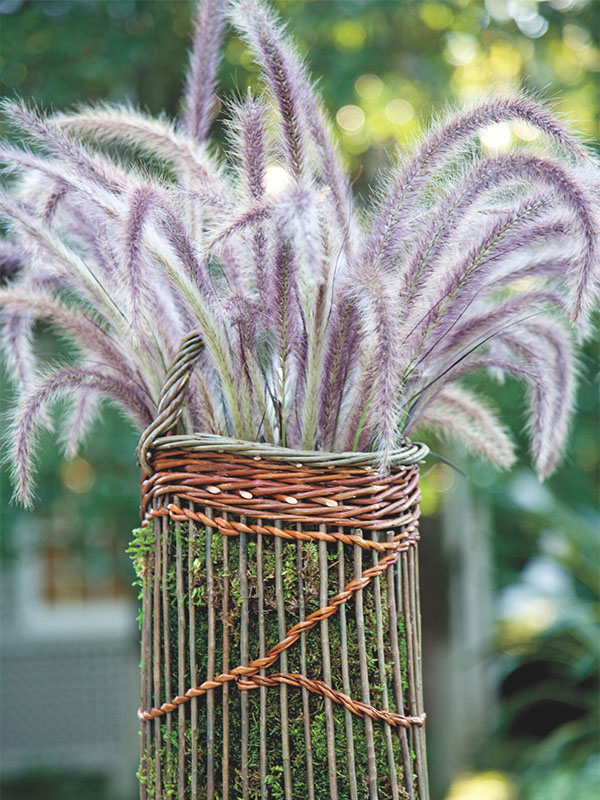 (Left) Don't have enough of one thing? Be creative!. Try a few stems of Baby Pete™ Lily of the Nile with nearly bloomed out wands of Russian sage. Then, add orbs of Echinops to have a wild side appeal. What's that in front? Seed pods of Blue Ribbons Bush Clematis. Considering its the end of the road for this part of the garden, pretty exciting!
(Above) Straight from the side of the road, these ornamental grass flowers were "weeds" worth celebrating!