For the night is dark and full of…flowers. And twisty shrubs and shadowy trees. It's that spooky, spectral time of year! Here are 10 hauntingly seductive plants for your fall garden.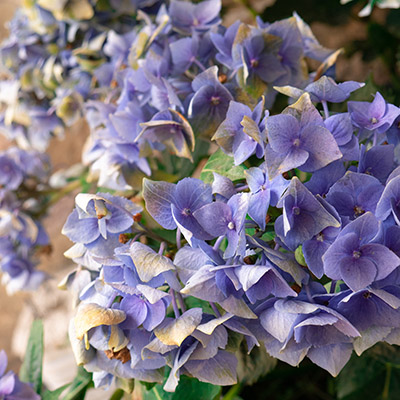 Midnight black stems and Miss Havisham splashed green are a carbon dated reminder of summer just passed. These are eque beauty of blue flowers fading to vintage cream. Partial shade to partial sun. Up to 5′ tall and wide. Zone: 4 – 9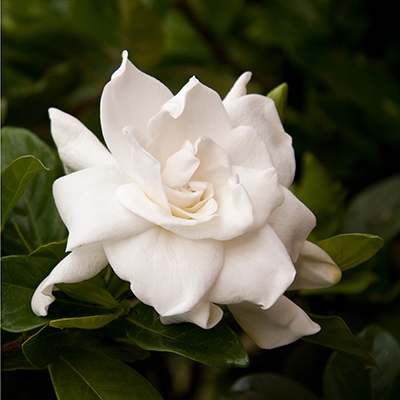 Blooms into fall with unearthly-perfect, ghostly-white unfurling flowers. These gleam in moonlight and ooze a bewitching, thick, hot sweetness into the night air. Traditionally used in love potions. 'Nuff said. Partial to full sun. Up to 5′ tall, 3' wide. Zone: 8 – 11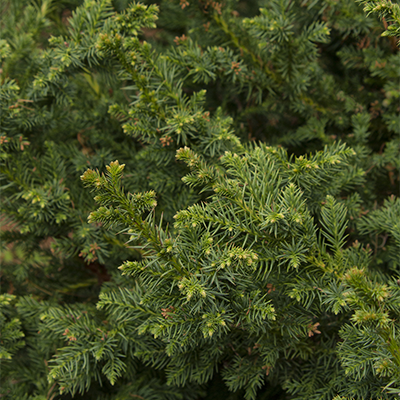 Any plant named "Cryptomeria" is bound to make the list. However, this particular one has a catawampus branching habit that looks rather spooky in moonlight. Partial to full sun. Up to 7′ tall, 4′ wide; ultimately 10′ tall. Zone: 5 – 9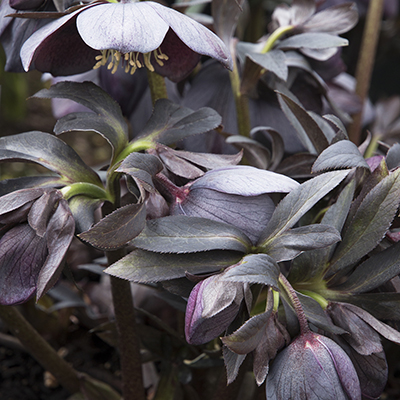 Hellebores were once considered a weapon against witches, evil spirits, and madness. Okay, then! Won't flower till winter, but smoky sawtooth-edge foliage has a distinctively dark vibe. Full shade to partial sun. Zone: 5 – 9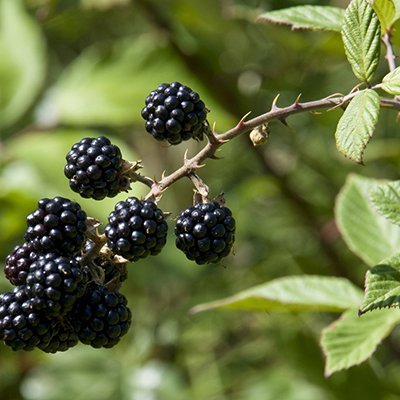 Erect canes make it easy to pick the berries. When the fun is done, what remains is a twisty bramble with some pretty wicked thorny canes. (Gothically good when wrapped around a pumpkin). Full sun. Up to 8′ tall, 6′ wide. Zone: 4 – 8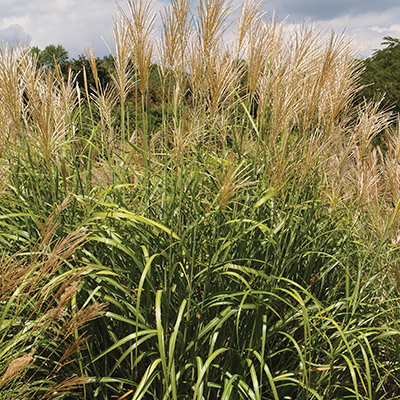 The sudden kinetic "what was that?" movement set off by the slightest midnight breeze. The papery sound of the rustling leaves. Grasses in fall have a gorgeous albeit edgy beauty all their own. Full sun. Up to 8′ tall, 5′ wide. Zone: 5 – 9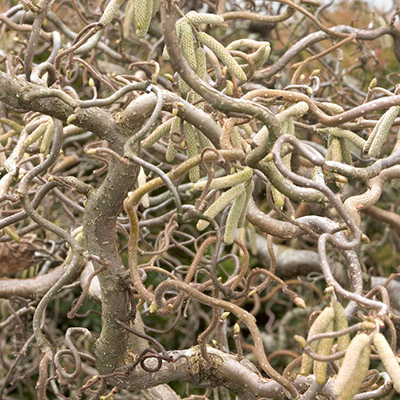 Look at those twisted branches and tell us that's not just a bit haunting! After autumn's foliage falls but before winter's pendulous catkins appear, its nature-made for the spooky season. Full sun. Up to 15′ tall and wide. Zone: 3 – 9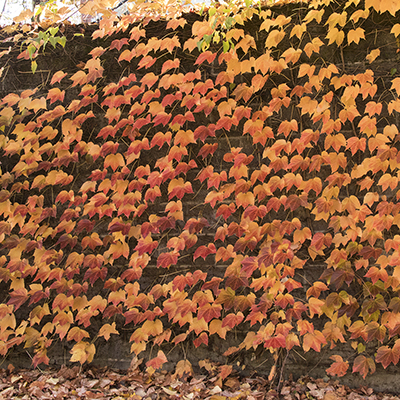 Halloween-hued, candy corn colored foliage that covers this self-clinging, vigorous, deciduous vine falls to reveal a twisty, skeletal, tracery-like pattern against bare walls in late autumn. Full sun. Spreading to 50′ long. Zone: 4 – 9
Sprawling fleshy stems produce silvery-blue finger-like leaves. When mass planted the effect is a mesmerizing combo of tranquil color and grab you by the eyeballs architectural form. Partial to full sun. Up to 2′ tall, 3′ wide. Zone: 10 – 11
For some, an avalanche of fragrant summer flowers is already almost too much to take in. However, try the apparitional wall of silvery seed heads on fall's bare branches seals the deal. Up to 20′ tall with support. Partial to full sun. Zone: 4 – 9
Did you find this story useful and interesting? Please share it with others who also love to garden (use the icons at the top of this page). And, consider subscribing to our monthly newsletter to be in the know! (Plant Savvy, sent the first Thursday of each month direct to your inbox.)
If you need specific advice for a tricky spot, please leave a comment below. For even more choices, please consult with your local garden center (find one here).