Curb Appeal Solutions: Dealing with a shallow front lot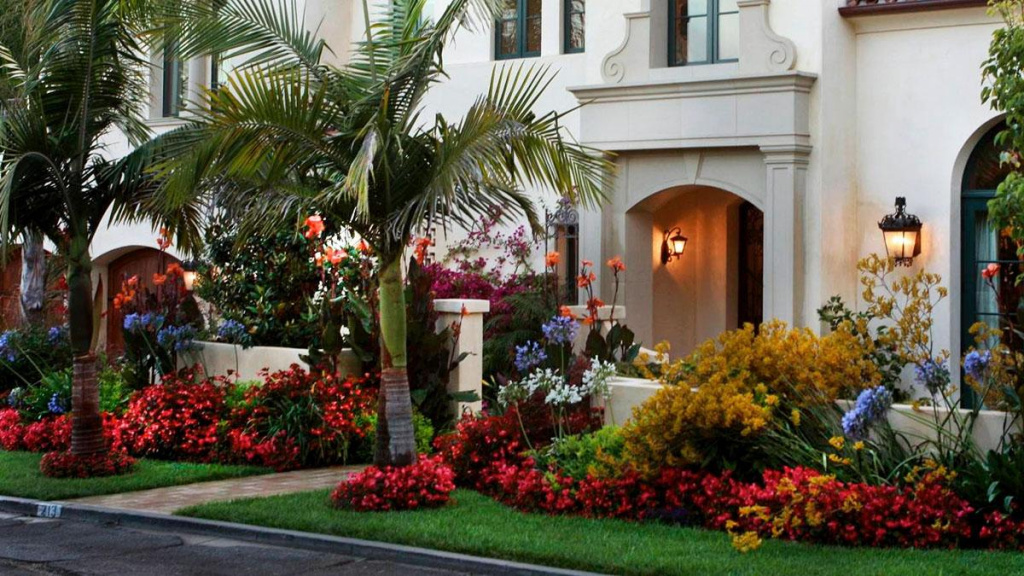 In many parts of the country where land prices are at a premium, it's not unusual to have a lot with a very small front yard such as this one in Southern California. Now that can be a challenge, but also an opportunity to do something special. Architect Martha Picciotti of Picciotti Design in Ventura, CA, designed this gorgeous home and the astonishing landscape to take full advantage of the proximity to the street. She added a wall-in courtyard that makes the front appear larger by blurring where it begins and ends and then lavished the site with waves of brightly colored perennials and shrubs to add warmth and drama. Who wouldn't want to live here!
The details!
Picciotti balanced the tall walls over the garage by using more of the same red bougainvillea that clads the house and trained it to mirror the curved garage doors. She continued the tropical look with stands of blue and white flowering agapanthus and Bird of Paradise edging the driveway.
Get the Look:  Bold and Colorful
With a shallow front lot, resist the urge to push back the landscape to against the house; it only accentuates how small is the space
When using bold colors, select one (here, red)  and ribbon it through the landscape to create unity
Hot colors such as these reds, oranges and yellows benefit from the cooling effect of blue (or white or silver)
Throw a curve into perfect symmetry to keep it interesting; the kangaroo paws to the right are genius
Balance out the soaring planes of a house with something tall but in scale such as these king palms, which when mature will not overwhelm the lot